The orderly room proceedings against two police officers over an alleged comment to "storm" the office of the Prime Minister have been postponed.
Lawyer Israel Bruce, who is representing the officers, Sergeant Brenton Smith, head of Police Welfare Association, and his fellow executive member, Police Constable Kenroy Martin, told iWitness News that the hearing did not take place on Wednesday, as scheduled.
Smith faces five charges, namely breaching routing force order, engaging in conduct unbecoming of a sergeant of police and two counts of mutinous behaviour.
Martin has been charged with breaching routine force order and engaging in conduct unbecoming of a police constable.
"There was essentially no orderly room proceedings today in the truest sense," Bruce told iWitness News on Wednesday.
He said that as far as he is concerned, he was advised that the Orderly Room hearing was supposed to have taken place at 10 a.m. Wednesday.
Bruce said that both Smith and Martin were ready for 10 a.m.
"I saw [Assistant Commissioner of Police] Frankie Joseph, who indicated that he was the hearing officer for the orderly room and indicated that ASP (Assistant Superintendent of Police) Nigel Butcher would be the prosecuting officer."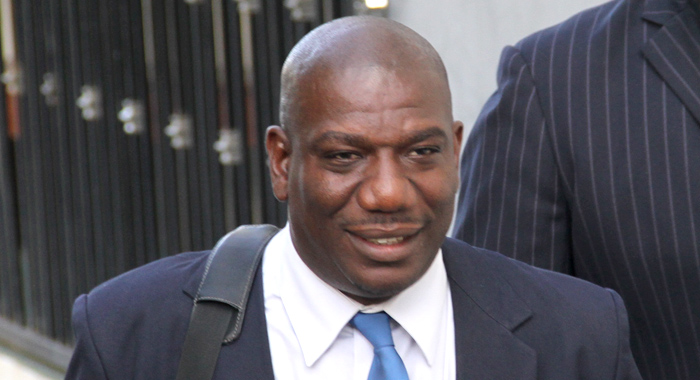 Bruce said he had sent a letter to the police asking them to disclose the information that they were relying on to support the charges against the officers.
"This (Wednesday) morning, I got a letter to tell me some nonsense that the internal hearing is not a criminal offence and so they are not governed by the criminal procedure," Bruce told iWitness News.
"I guess that is their basis for not wanting to disclose whatever information they have to disclose. And then they referred me to some case. I spent some time reading the case; I have not completed it, but I didn't get anything that the case had any analogy to do with police orderly and whether you are not entitled to disclosure if you are going before an orderly."
Bruce said he then asked Joseph what, therefore, gives him authority as hearing officer and Butcher as prosecutor.
"Because if he says it is the Magistrate's Court Act, which is the Magistrate Act that gives that jurisdiction, then, quite naturally, the issue of disclosure has to be an issue.
"I asked him that question, he said to me, 'Counsel, see you at 2.'
"So I told him that he's not seeing me at 2 because they told me come at 10 and they must decide by themselves it's not 10 anymore it's now 2? They don't control my programme. So I did not go back at 2 o'clock."
Bruce said he knows that Kay Bacchus-Baptiste is also working on the matter and she went there at 2 p.m.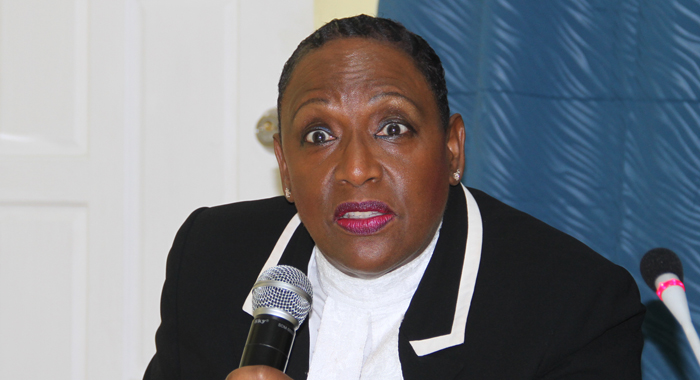 Bacchus Baptiste told iWitness News that she had written to Commissioner of Police Renald Hadaway telling him that she had just been engaged on the matter and had not been briefed.
She said this is when the police chief adjourned the proceedings from 10 a.m. to 2 p.m.
She said that after some further discussion the matter was adjourned to Sept. 25.
Bruce, however, told iWitness News that he will not be available for that date because he will be in the British Virgin Islands doing a trial in the High Court there.
"So I will communicate to them that if anything, they are looking at late October or possibly early November," Bruce said.
The charges arising from a WhatsApp conversation among the executive of the Police Welfare Association in July in which they discuss strategies to get the police high command and the government to respond to the needs of police officers.
In the voice notes, the speakers complained about the absence of a fridge and a stove at a police station and the failure of the police chief to find out whether police officers riding on the back of police vehicles are insured.
One of the speakers said the association has also asked for a leave committee to be set up.
"A month have (sic) elapsed. He asked for a month to find out with the insurance company if we are covered. A month have (sic) elapsed and he has not done anything. Well, I am going to write him strongly, I am going to copy it to the Minister of National Security and we ought to — one of the things I was thinking today, that we must be so angry that we must storm the Prime Minister's Office, all executive members, no authority. We are not asking anybody to go there," the male said in the voice note that seems to have ended abruptly.