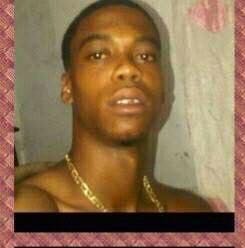 Police have identified as Andrew Roberts the man who Dale Lyttle shot dead in Casson Hill Friday night during a hijacking.
Roberts and a yet unidentified accomplice attempted to rob Lyttle and hijacked his car as Lyttle was parked in Richmond Hill just before 11 p.m. Friday.
They are said to have beaten the 31-year-old Paul Over man and forced him to ride in the back of his car with Roberts, who had a gun, while an accomplice drove the vehicle.
On reaching the Casson Hill area, located between Sion Hill and Arnos Vale, Lyttle was able to overpower Roberts.
He reportedly shot his assailant in the chest — killing him on the spot — and discharged two rounds at Roberts' accomplice, who was driving the vehicle.
The accomplice, however, was able to escape.
Police are trying to determine if an injured man found in the Casson Hill area on Saturday morning was in any way connected to the crime.
Police had initially responded to a report that a body was found in the area, but when they arrived, they found that the man was alive and took him to hospital.
His condition, at the time of publication, was not known.