For years, amidst increasing gun-related murders often attributed on the ground to the settling of scores by rival gangs, the Unity Labour Party administration avoiding saying that there are street gangs in operation in St. Vincent and the Grenadines.
But last Tuesday night, Minister of Local Government, Sen. Julian Francis acknowledged this reality on his weekly radio programme.
And opposition lawmaker, St. Clair Leacock, Member of Parliament for Central Kingstown — where at least one crime hot spot is located — says that if Francis says that there are gangs in St. Vincent and the Grenadines, residents should believe.
"I don't often cite Minister Francis as an authority, but if he tells you that there are gangs, believe him," Leacock said in response to a question at a press conference by his New Democratic Party on Thursday.
"I repeat that. If Minister Francis tells you that there are gangs, believe him. And if he tells you what are the causes for these killings, also believe him," Leacock further said.
The press conference was called by Leader of the Opposition, Godwin Friday, to address the crime situation in SVG, where nine persons were killed and a further four were shot and injured in September, bringing this year's homicide tally to 32.
Leacock said on the issue of gangs in SVG, the police have to move away from semantics.
"If we stick to the academic, intellectual description of what constitutes a gang — a unified body of people wearing the same uniform with common objectives, responding to rules and regulations — which is typically the form and design, one may want to conclude that they are not gangs.
"But if you go by the empirical experience and take a practical approach to what is happening, how do you explain four or five or six young people joining together to kill a young lady? It means that there is some commonality in their approach."
Leacock said that at times during Carnival and other cultural activities, people attire themselves in the same uniform, meaning that they are of the same view.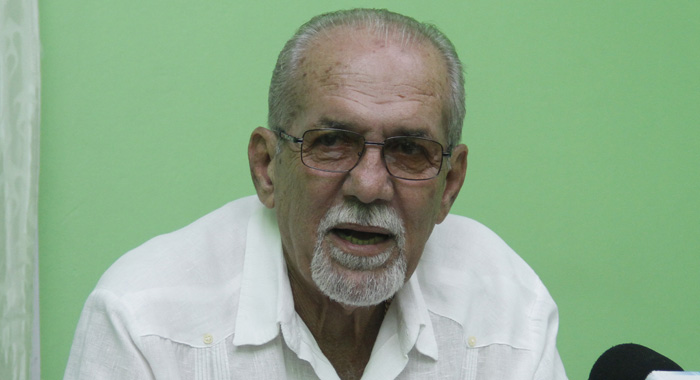 He also referred to Francis' statement about the number of incidents related to turf war.
"And I think Minister Francis is very precise in what he is saying. He is as close to the source as you would get; believe him."
Leacock noted that the types of crime being focused on is humans against each other, "specifically and directly to a decay of social order in St. Vincent and the Grenadines. And, therefore, we must get to the root of that."
He said that the root of the problem is clear, in that the family, as the basic unit of society, is disintegrating.
The Central Kingstown representative said that families disintegrate when they cannot take care of themselves and when they lose faith and belief in each other and have lost total confidence in society.
He said this was manifested in the Caribbean in the looting after the recent disasters, adding that people were, in essence, saying that when the state is in charge, they would obey, but when it is out of sorts, they would take command and look after themselves.
In terms of crime in the society, there is evidence of this, in that when people cannot provide for themselves, they are becoming uncaring and have no respect for life, limb or values, Leacock said.
"It is every man for him or herself," he said.
Leacock said that he has been told that some of the guns on the street are sold by police officers.
I would like to cork my ears and disbelieve but people say that. … Like you, I would like to give the police the benefit of the doubt, but I am saying school children say so. Do we have the evidence that Julian Francis is wrong about gangs?" he said when challenged about the claim.