A police officer got a lesson in the law on Thursday when the case against a man who has died since being charged was called up for hearing.
"Call Kenrick Scott," Chief Magistrate Rechanne Browne-Matthias said from the bench at the Serious Offences Court in Kingstown.
A police officer, looking confused, looked at Chief Prosecutor Adolphus Delplesche, saying that Scott is dead.
"Call Kenrick Scott!" Delplesche ordered the police officer who went into the corridor and called "Kenrick Scott!" then came back and reported to the court that there was, "No appearance of —"
"No! You have to do it seriously, you know," Delplesche, a former inspector of police, told the officer.
He was referring to the requirement that a court orderly calls three times the name of a person scheduled to appear before the court, before reporting back to the court on whether the person is present.
The officer then went back into the corridor and called Scott's name two more times.
When he re-entered the court then reported that the there was "No appearance of Scott, your honour."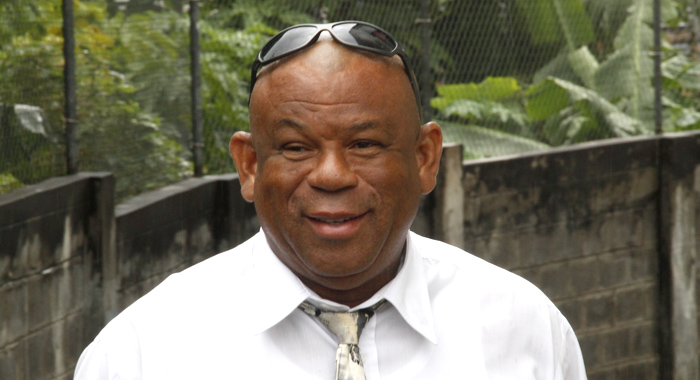 Delplesche commented, "You see, that is the law. You have to call the person before reporting to the court."
He then went on to tell the court that he was at another court some years ago when the magistrate fell and could not preside.
Delplesche said that because witnesses and accused persons had already been summoned and were present, they had to formally open then immediately adjourn the court.
Regarding the matter involving Scott, Delplesche reported to the court that Scott has died.
"Your honour, I have a copy of his death certificate that we submit for the record and we are asking to withdraw the matters," the senior prosecutor said.
Kenrick Lamar Scott, 34, of Belmont, was shot and killed execution-style, falling to a bullet to the head in Campden Park on Oct. 3 sometime after 9 p.m.
He was scheduled to appear in court on two counts of aggravated burglary and 17 counts of theft.
Scott's funeral is slated for this Saturday at the Campden Park Wesleyan Holiness Church at 3 p.m.
He will be buried at the Lowmans Hill Cemetery.