An Owia man who reportedly jumped into the rough seas in the North Windward community on Saturday in the hope of gaining a dollar has been missing at sea since and is feared dead.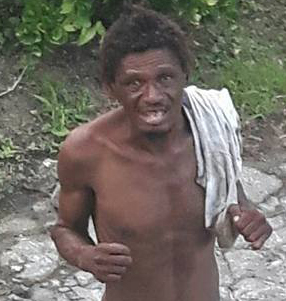 iWitness News understands that Denzil Lorraine, 49, aka "Hail" who has a history of drug addiction, went into the water near the Fisheries Complex in the community just before 6 p.m. after a man he had asked for $1 told him to so in exchange for the coin.
However, after Lorraine went into the water, he encountered difficulties as he was battered by the rough waves.
He was unable to make it back to shore, swimming against the rough sea, churned by the Atlantic Ocean.
iWitness News understands that because of Lorriane's drug addiction, he would often do odd things in exchange for money, often to the amusement of the giver.
Efforts by residents of the community to save him from the rough seas proved futile, and the man has not been seen since and is presumed dead.