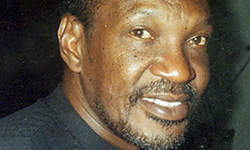 GENEVA — Over 300 delegates from Asia, Africa, the Americas and the Caribbean on Wednesday began three days of intensive discussions on critical issues in the global banana industry as the World Banana Forum opened its Third Global Conference.
Delivering the opening address at the conference, the Chairman of the Executive Committee of the Forum, Renwick Rose, called for "new forms of engagements and exemplary relationships" to be forged by the multiple players in the industry in order to avoid the negative situations of the past which had led to a virtual "race to the bottom".
He said that the so-called "banana wars" of the past and intense competition between retailers had hurt all involved in the industry, especially small producers. The path embarked upon by the banana forum of dialogue and collaboration for mutual benefit is the only way forward and the experience of the Forum is already demonstrating that.
One example of this collaboration is the production of an Occupational Health and Safety manual, a cooperative effort between member organisations of the Forum, with support of the International Labour Organisation (ILO). The manual, which covers recommendations on health and safety issues in the banana industry, is part of a pilot project in Ecuador and Cameroon. It was officially launched at the opening ceremony of the conference by the Minister of Labour of Ecuador, Raul Clemente Ledesma.
A special conference on "Gender Equity" in the banana industry took place on Tuesday and made a number of recommendations to improve the well-being of women in the banana industry. It was attended by WINFA Coordinator, Kozel Peters-Fraser, who described it as "very productive" and educational.
A number of recommendations were made by the women's conference to the main conference covering such issues as making banana production attractive for women, the provision of child-care facilities, micro-financing, empowering women and fostering their participation in decision-making as well as combating sexual harassment and gender-based violence.
Peter-Fraser will address the conference tomorrow, Thursday, as part of a panel examining "A fairer distribution of value".