Yugge Farrell, the former fashion model charged with using abusive language to Karen Duncan-Gonsalves, wife of Minister of Finance Camillo Gonsalves, will face a different magistrate when she reappears in court today, Monday, Jan. 22.
At her arraignment before then Kingstown Magistrate, Bertie Pompey, on Jan. 5, Farrell, a 22-year-old resident of Lowmans Bay, was ordered to undergo two weeks of psychiatric evaluation at the Mental Health Centre.
Pompey's order came in response to an application by the prosecution, which came without any supporting arguments.
The application for psychiatric evaluation was made after Farrell pleaded not guilty to a charge that on Jan. 4 at Kingstown, she used abusive language to wit, "you dirty bitch", to Duncan Gonsalves.
The application was granted amidst strong protest from lawyer Grant Connell, who has been representing the woman pro bono.
Pompey's decision to grant the prosecution request in the absence of supporting argument has led to widespread debate about the functioning of the judiciary in St. Vincent and the Grenadines.
However, iWitness News has obtained information that Farrell will face the new Kingstown Magistrate Rickie Burnett, when she appears in court on Monday.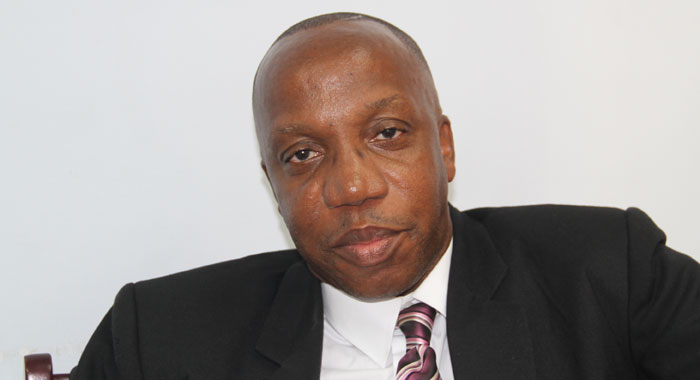 Burnett was appointed as senior magistrate and the post was approved by the Judicial and Legal Services Commission.
The appointment was announced earlier this month and took effect on Dec. 29, 2017.
The appointment was announced earlier this month.
Burnett has been a magistrate for seven years, and, until recently, was magistrate for District 2, which sits in Mesopotamia, Biabou, Colonaire and Georgetown.
Since her hospitalisation, Farrell has made a number of allegations, including that she had a sexual relationship with the Finance Minister, who is 44-year-old and father of a 7-year-old daughter.
She said that the relationship with the minister ended in 2016.
The finance minister has remained mum about the allegation and Prime Minister Ralph Gonsalves has said that he has advised the minister, who is also his son, to delay comment and maintain a "dignified silence".
However, the prime minister has been commenting on various radio stations about Farrell's arrest, arraignment, and the court proceedings.
The prime minister, who is a lawyer and Minister of Legal Affairs, has gone so far as saying that a magistrate can decide to commit someone to the psychiatric hospital based on information that the prosecutor gives the magistrate outside of the court proceedings and which is not disclosed to either the defendant or to their lawyer.
Meanwhile, Connell has told the media that he has visited his client several times during her hospitalization and that she is doing well.
He told The Vincentian newspaper last week that the evaluation process was ongoing, "whether it is done by a psychiatrist, is a question you might have to ask the man who has been answering all the questions so far in this case".