The mother of former model Yugge Farrell who has been at the heart of public discussion over the past four weeks, says she believes the young woman is suffering from stress resulting from her alleged relationship with Minister of Finance, Camillo Gonsalves.
After three weeks of court-ordered hospitalisation at the Mental Health Centre, the 23-year-old model, was on Monday granted EC$1,000 bail and ordered to return to court on an abusive language charge on Dec. 17, 2018.
She is charged that on Jan. 5 in Kingstown, she called Camillo's wife, Karen Duncan-Gonsalves, a "dirty b***h".
The model's mother, Gailene Farrell told iWitness News outside the Kingstown Magistrate's Court that her daughter has been having problems since March 2017.
She, however, said that the woman planted vegetables and she (mother) used to help her to reap and sell them.
"For the Nine Mornings, she bake cake, we do some cake sale for the Nine Mornings and she mek a little money and thing and she buy some medication and they tek them and tell me I must carry them home. Nice Omega 3, Sleepwell — herbal thing," she said.
Gailene was referring to what she said was the response of staff at the Mental Health Centre when she took the supplements for her daughter there.
https://youtu.be/-ji-SsowjZY
One of Yugge's sisters told the media last week that the former model has a "mental issue" but is not crazy.
A report by the MHC centre submitted to the Kingstown Magistrate's Court last week Monday, Jan. 22, said that Yugge was unfit for trial.
IWitness News has been unable to verify the contents of a new report submitted to the court this past Monday and upon which Farrell was granted bail.
Gailene told the media that whatever problems her daughter has is stress-related.
"My youth only get little stress and anybody could get stress. Right now, me stressed out but me only ah hold up because everybody around comforting me. But when me dey home now, me … have to walk up and down the street."
Asked what was the cause of her daughter's "stress", Gailene said:
"Is stress by relationship. Is the relationship with she and Camillo and dem cause the stress."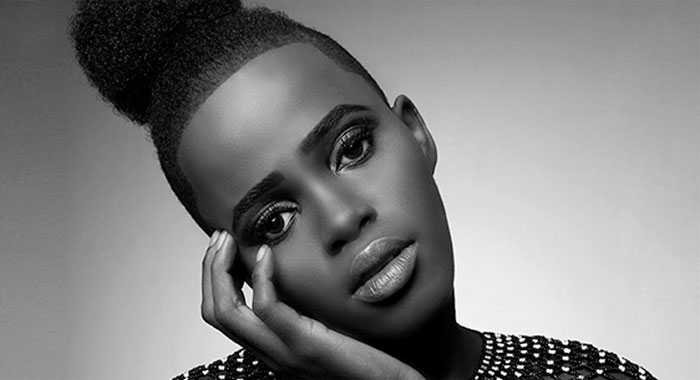 Gailene, who lives in Lowmans Bay, said that in her youth she had run away from Troumaca — a North Leeward village — apparently suggested that Yugge had done something similar.
"So even self dem say she is a local runaway, leave she pon the street. Yo' tek she up, you tek she and gone with she from the local runaway them.
"Yo' treat people like that. Is me, who up and down, all about with Labour Party, here there and everywhere. Is me Gailene. Is Gailene they treating so," she said in an apparent reference to the Unity Labour Party administration.
She said that Yugge is a "humble youth" who is not doing anything to anyone.
"Humble down Bottom Town there. Me get real respect down Bottom Town there with that child dey. That child dey mek (cause) them [to be] known. Tha' child dey mek that man dey known all down in Ottley Hall, all down in Bottom Town," she said.
When asked who was the man that she was talking about, Farrell said, "Camillo".
"Yugge mek he known because when yo' move with a youth from the ghetto, yo' known. Everybody ah respect yo'.
"Yo' don't treat people so man," she said.