St. Vincent and the Grenadines (SVG) and Taiwan have signed two bilateral agreements that are expected to help with the fight against diabetes and aid in the secure movement of documents among government ministries in SVG.
The signing of a bilateral agreement on the "Capacity Building Project for the Prevention and Control of Diabetes in St. Vincent and the Grenadines" and the Launching of the Electronic Document and Records Management System (EDRMS) and PKI Smart Card System took place in Kingstown on Thursday.
Taiwan's Minister of Foreign Affairs, David Tawei Lee, signed on behalf of Taipei, while Sir Louis Straker signed on behalf of Kingstown.
The Diabetes Prevention and Control Agreement aims to provide assistance in planning effective integrated care strategies and practices on the prevention and control of the disease.
The introduction of the EDRMS aims to improve the public administrative efficiency and strengthening the information security for e-government applications.
Speaking at the ceremony, Minister of Health, Sen. Luke Browne said diabetes is a big and growing problem in SVG.
He said that the 2001 census shows that the number of self-reported cases of diabetes was 3,715 while in 2012, the figure was 6,308 — a 70 per cent increase.
"You will see and get the impression that this is an issue that if we don't intervene in a strong way, has the potential to spiral out of control."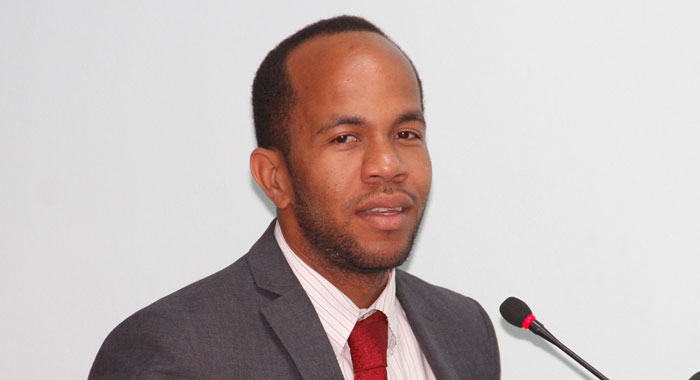 The health minister said diabetes affects persons of productive age who are in 45 to 64 group among which has been found the greatest prevalence of diabetes – 45 per cent.
"So you can imagine how debilitating this could be on productivity; you could imagine what this represents in terms of days off from work; you could imagine what it means in terms of the cost of medicines and medication either directly to the individual or to the state and it is something that has to be addressed and has to be addressed comprehensively," Browne said.
He told the ceremony that diabetes is the third leading cause of death in 2016, with 9.3 per cent of death certificates listing it as the underlying cause of death."
From 2012 to 2016, diabetes was ranked the second leading cause of death.
The primary objective of the agreement is for Taiwan, through its International Cooperation and Development Fund and Mackay Memorial Hospital to assist SVG in the fight against diabetes.
The budget for the project is just over US$2 million, the bulk of which will be provided by Taiwan.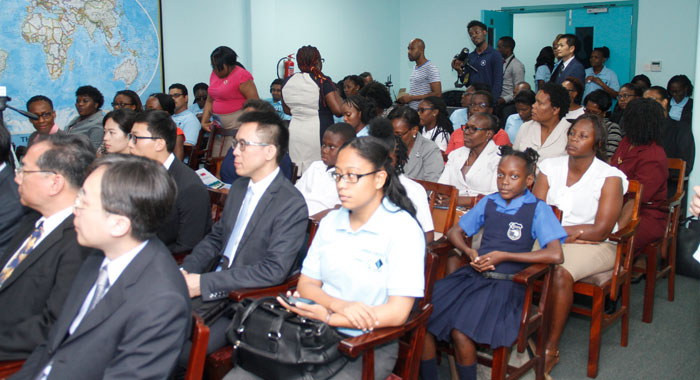 SVG will make a modest contribution, by comparison, through different in-kind contributions, the health minister said.
Meanwhile, Minister of Information Technology, Camillo Gonsalves told the ceremony that SVG is grateful for the long and mutually beneficial friendship between Taipei and Kingstown.
"We do not come to that friendship as supplicant. This is a relationship and a friendship of equals and of partners and over the years, when called upon by our friends in Taiwan, we too have stood up and have been counted as their friends and allies in a number of international and multilateral fora," said Gonsalves, a former diplomat and minister of foreign affairs.
He said that the EDRMS project has been underway in various phases in SVG.
Gonsalves detailed the long and cumbersome process a file goes through as it has to move from one government office to another.
"And the upshot is that document-sharing between and among the ministries and within the Public Service has not advanced into the 21 century. They are somewhere trapped between colonialism and the 20th century but they have not arrived in the 21st century," he said.
Gonsalves said that if SVG wants to embrace the concept of a digital government and e-governance, it has to do better with basic things like documents.
"We have to be able to send documents securely, we have be able to send documents instantaneously, we have to be able to retrieve documents, we have to be able to cooperate in the editing and transmitting of data in a manner that is efficient, that is reliable and that is secure," he said.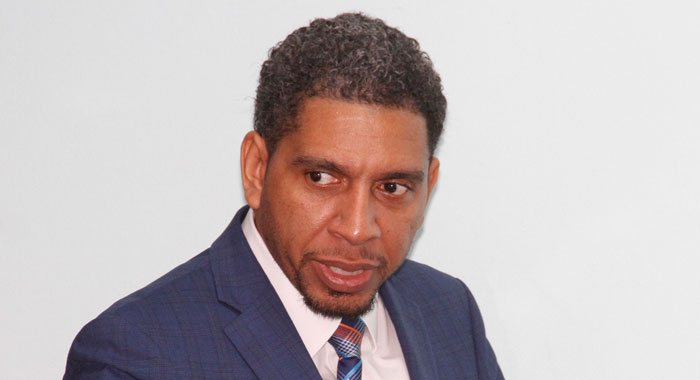 He said that his government was also concerned about security access, both physical and electronic.
"So we interacted with our friends in Taiwan — whom you may have heard know a thing or two about technology — and they have helped to craft for us an electronic documents records management system and a public key infrastructure that will ensure that documents can be transmitted in ways that are optimal and that security can be optimal at the computer point, at the document point, even if we like, at the point of entering buildings."
Meanwhile, Lee told the event that the initiatives have been made possible through Taiwan's recent research and development achievements in public health and government efficiency.
"We are happy to share with you our successes in diabetes prevention and help to reduce the health risks to your people. We also want to provide our information security technologies and related accomplishments for your reference."
The Taiwan minister said he has every confidence that the programmes will have a positive impact on SVG.
"They will contribute to your nation's social development and welfare just as our long time collaborations have done in such areas as infrastructure development, education and culture, agriculture technology and human resource," Lee said.
And, Sir Louis said that over the years since the establishment of relations, Taiwan and SVG have pursued a relationship based on progressive partnership for sustainable development and cultivating mutually beneficial cooperation through a wide range of projects.
He welcomed Taiwan's latest contribution to SVG's further development.