A 15-year-old male secondary school student and Redemption Sharpes resident Mwata Henry, 25, were on Monday charged with conspiracy to murder 25-year-old Collrise "Quinn" Pompey.
The arraignment of the duo brought to three the number of persons charged with conspiracy to murder Pompey, who was shot and killed in his hometown, Redemption Sharpes, on March 2 at 8:30 a.m.
The youth and Henry were arraigned before Chief Magistrate Rechanne Browne-Matthias at the Serious Offences Court on Monday.
The indictment is that between Feb. 28 and March 2, 2018 at Redemption Sharpes, they did agree with others that a course of conduct shall be pursued which if the agreement was carried out in accordance with their intention would amount to the commission of murder on Collrise Pompey of Redemption Sharpes.
On March 6, Dwayne "Sniper" Stevens, 28, of Redemption Sharpes was arraigned at the Serious Offences Court on a charge of conspiracy to commit the murder of Pompey.
At Monday's hearing, Senior Prosecutor Adolphus Delplesche objected to bail for both the 15-year-old youth and Henry.
Henry was due for bail review on Monday on a charge that on Feb. 22, about 7:25 a.m., with intent to commit an offence, to wit "murder", on Rayshawn Gibson, 23, unemployed of Redemption Sharpes, he shot Gibson on his left hand with a gun" at Redemption Sharpes.
Delplesche noted that Henry was due for bail review on the attempted murder charge but another charge had been brought against him.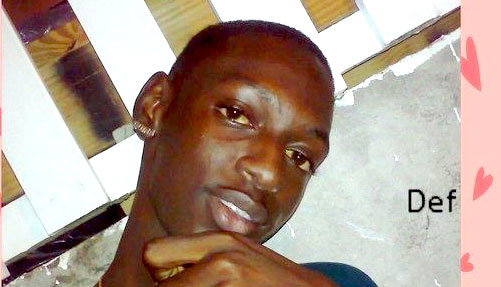 The prosecutor told the court that there is an investigation going on into the death of Pompey.
"Henry is of interest to the police in those investigations," the prosecutor said, adding that investigators believe that should Henry be granted bail at that juncture, "witnesses can be interfered with" and the investigations can be hampered.
Delplesche told the court that the police have indicated that they already have reports of persons expressing fear.
He said that in those circumstances, the prosecution is objecting to Henry's bail.
Delplesche said that the objections would not be raised ad infinitum and that the investigators are aware of that.
"They need a little time to properly investigate the death of this human being," Delplesche told the court.
Regarding the 15-year-old, the prosecutor said that investigations are also on-going regarding Pompey's death.
He said that it is on the basis of fear that the investigation can be interfered with that the investigators have instructed him to object to bail for the youth.
"They are in the field, your honour, they know what is going on. They are asking for a little more time to have this matter looked into unhindered," the senior prosecutor said.
However, defence counsel, Israel Bruce, who is representing the 15-year-old in the matter, said that the claim that the accused are likely to interfere with the investigations are not a basis on which the prosecution should hinge its objection.
He said that such an objection should be hinged, principally, on some historical occurrence.
Bruce said that the prosecution should object when there are no other options, meaning that when they cannot reasonably foresee that granting bail with conditions would not prevent "that which is the devil in the details of the application".
The defence counsel said he was making the application because the accused is a 15-year-old who attends school.
"So, he is accused, but he is innocent until he is found guilty," Bruce said, adding that the Crown is now saying, "Let him stay there, let him stay out of school because he is accused."
He argued that the Crown is advancing that if the youth is granted bail, his parents or guardians are not sufficient, with relevant curfew arrangements, to help to protect against any concerns that the State has.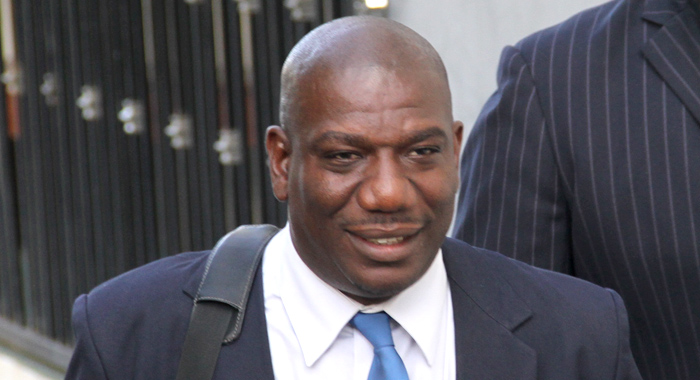 Bruce said that the Crown has presented no evidence to suggest that his client would interfere with the investigations.
"If I was representing somebody else in this matter, I'd understand the application because I saw and felt the grounds of the application in application one. In application two, I respectfully refuse to see it and I ask the court to take the other view in that application and to grant him his bail, albeit, if the court is so minded, with whatever relevant conditions, with regard to protecting any concerns the state may have…" Bruce said.
And, Henry, who was not represented by a lawyer, told the court he has never disrespected a court order in any way and has always abided by the conditions of his bail.
He said he has not interfered with any investigation.
"I all time (always) comply with the court order. I never disrespect the court, so I don't know what the prosecution or the court talking about interfere with investigation," he said, adding that the charged against him is a bailable offence.
Concerning the reports that persons have expressed concern regarding Henry's bail, the accused man saying, "But, my lord, if somebody don't like yo' or have something against yo' they go say anything to fight against yo'."
Henry told the court that if the police have a witness they should find "all ways and mean to surround them witness", adding that he cannot interfere with a witness.
"I can't see why I can't get bail. I just dey in jail hold down. I get my daughter fuh [to] feed and all them things, your honour. I am a breadwinner. I am father, my lord.  I can't understand why the prosecution fighting like that."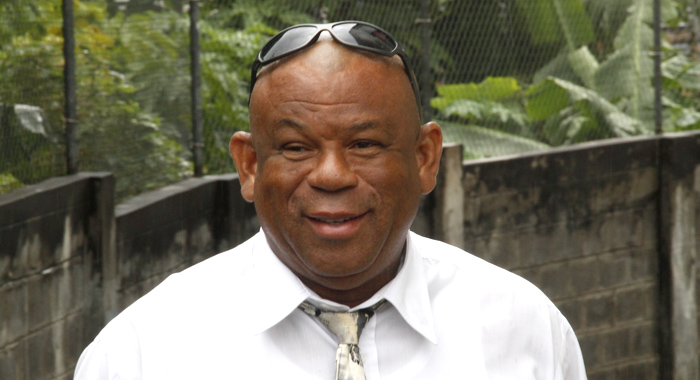 At this point, Delplesche rose and said, "Your honour, this prosecutor is fighting nobody. All this prosecutor is doing is his work. I'm fighting nobody."
In response to Bruce's application, the chief magistrate noted to the defence counsel that while his client is a student, the answers to the questions of "Can you read?" and "Can you write?" are of concern.
She said those answers raise questions about school attendance.
The chief magistrate said she would detain the student for a few days to get "some particulars in order".
She noted that Wednesday is a holiday and said that would not allow for enough time to get these "particulars in order", and, therefore, set his bail review for Friday, March 16.
Regarding Henry, she said the court has to balance his interest and that of the public. She noted that the matters must be dealt with expeditiously, adding that that is the message that she will send to the police — to pursue their investigations at a rapid pace.
The chief magistrate, therefore, set his bail review for next Monday, March 19.