The Kingstown Co-operative Credit Union Ltd. Will, on April 12, celebrate its 60th anniversary — 35 years after dissolution papers had been prepared for it.
KCCU will become the first credit union in St. Vincent and the Grenadines to celebrate its diamond anniversary.
"and for this we, at KCCU, and the entire credit union movement are very proud, KCCU president, Cynthia Hope-Browne told a media launch of the anniversary celebrations on Tuesday at the credit union's headquarters in Kingstown.
"I feel a sense of pride and joy and I also count it a privilege to be the president at this time. This is indeed a time of celebration and thanksgiving as we take time out to give thanks to God and to all who have worked tirelessly to bring KCCU to the place of excellence it is today," she said.
KCCU's commemorative activities in celebration of its 60th anniversary will be held under the theme "60 and Beyond".
The credit union began when Thomas Saunders, who pioneered the credit union movement in St. Vincent and the Grenadines, was able, in 1957, to convince Jerome Burke Sr., Reynold Rose, Bertram Arthur and Leroy Adams of the value and benefits of co-operatives.
On Oct. 3, 1957 at a meeting at the Peace Memorial Hall, KCCU was established.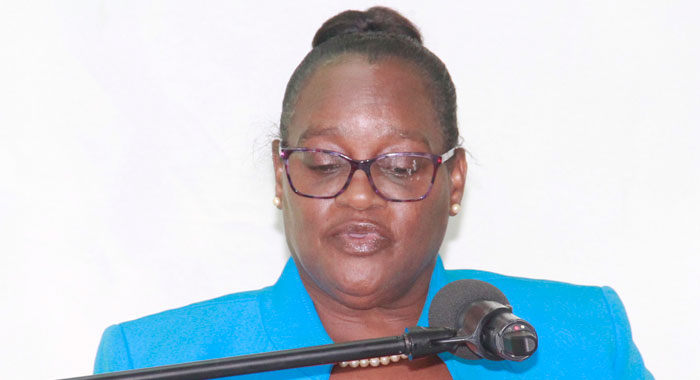 Fifty-one persons attended the meeting and elected from amongst themselves a management committee comprising of:
Jerome Burke Sr. — president, Thomas Saunders — vice president, David Jack — secretary/treasurer, Charles Anderson — assistant secretary/treasurer, and
Bertram Arthur – director.
The KCCU was registered on April 12, 1958 with a share capital of EC$253.98 and a membership of 53 persons.
"The period 1958-1979 saw the society making continual progress and by the end of 1983, KCCU had 700 members, a share capital of EC$104,211.83, and loans outstanding of EC$61,844.38," Hope-Browne said.
"However, KCCU had a very challenging first 25 years and towards the end of that period, in 1984, the registrar had actually prepared dissolution papers for KCCU," she told the launch event.
Hope-Browne said the registrar had great confidence in the co-operative idea and decided to give the credit union the opportunity to revive itself.
"In July, 1984, nine persons were appointed to the management committee that was established with the purpose of improving the awareness and commitment of the membership.  From then on, the credit union continued to grow from strength to strength," Hope-Browne said.
She said the goal of KCCU is to improve the financial wellbeing of its members.
"That was the purpose for which KCCU was started in 1958 and is just as relevant today," she said, adding that this was accomplished by providing a full range of competitively priced products and services.
"Providing exceptional services requires knowledgeable staff who share our vision and as a result, training and development remain a critical component of our human capacity building," Hope-Browne said.
Today, KCCU has a share capital of EC$2.5 million, total assets of EC$101 million, a membership of 20,000, loans to members of EC$68 and growth in investment securities of EC$3.3 million.
There are branch offices in Mesopotamia, Bequia, Union Island and Canouan and the credit union also owns properties in Kingstown Park and Bequia and lands in Brighton, in addition to its financial complex in which its headquarters are located.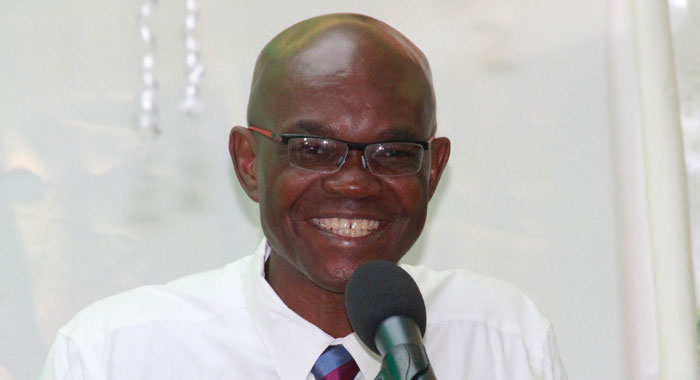 Hope-Browne said: "Significant anniversaries are a time for reflection. We honour and respect the leaders and all contributors who came before, who set the foundation for KCCU's prosperity — we thank our members for displaying confidence by bringing more of their business to KCCU and for relying on us to help them reach their financial goals. We owe our continued success to the loyalty of our members and we thank you for your support. We look forward to serving you with excellence for many years to come."
She expressed appreciation to the various management committees for their commitment to duty, the chief executive officer, Clement Lynch and his management team "for their strong leadership and direction, to the entire staff at head office and at the branch offices, we say thank you for your dedication and hard work.
"All of us together have contributed to the success of our members, KCCU and St. Vincent and the Grenadines as a whole. Together we have grown our credit union into a profitable contender in the financial services sector.  We have overcome the numerous challenges brought about due to significant changes to economic, political and social infrastructures, globally and at home by focusing our strategy on sustainability, service and growth through good governance practices, implementing sound, up-to-date policies, the use of modern technology to deliver services and products, providing member's education, upholding community responsibilities by supporting culture, sport and youth education, compliance with regulatory and legislative requirements and the development of people to create the future for sustainable success," Hope-Browne said.
She said that KCCU has a proud history of great success but warned that the responsibility of the leadership of the credit union today "is to continue building the leadership skills, living out our mission and vision and to ensure we remain relevant to our members in the future.
"The strength of our board, committees, management and staff, provide optimism for the future, but we need to remain vigilant in our efforts to earn the continued confidence, trust and patronage of our members. The future is unknown, the past is reassuring, and the present is encouraging, we will succeed together. 'KCCU 60 and Beyond." Hope-Browne said.
The credit union is offering special vehicle and home improvement loans as part of its anniversary celebrations.