A woman whose mother was shot and killed and her brother left paralysed after her neighbour went on a shooting rampage in September 2011, says she has forgiven the man for the pain and suffering he has caused her family.
"I don't have nothing against Chocolate…" Sharon James said of the man who also attempted to kill her on Sept. 13, 2011, telling her as he chased her with a gun, "Come Sharon! Come here, Sharon! Is you I want to f***ing kill."
James spoke to iWitness News outside the High Court in Kingstown after Justice Brian Cottle sentenced George "Chocolate" Franklyn to 114 years in jail for his crimes.
"I don't have him in my mind and from the bottom of my heart, I forgive him. I've already asked God for that spirit of forgiveness because I want to see my brother walk again," James said of the man who would serve 40 years of his sentence: 25 years for murdering his wife, and another 15 for murdering Sharon's mother.
https://youtu.be/uW2o6oqukU8
Included among Franklyn's crimes was his attempted murder of four persons, including Sharon's brother, Simeon James, who has been left paralysed after Franklyn shot him in his back as he slept.
"To be truthful, it's ok. By the grace of God, it's okay, because feeling a kind of how or being angry about it, it would not bring back my mother. So, in my situation, justice is served," James told iWitness News when asked what she thought about the sentences handed down on Franklyn.
"At the end of the day, the sentences is the judge's decision and I cannot fight it and I am not going against it. I think the judge did a good job."
Sharon's comments suggested that she had more important matters to attend to as a result of the crime.
"I still have to deal with my brother because he is paralysed from the waist down. That alone is a day-to-day struggle because I am not getting the help I need," she said, even as she said she is grateful for "whatever little help" she receives.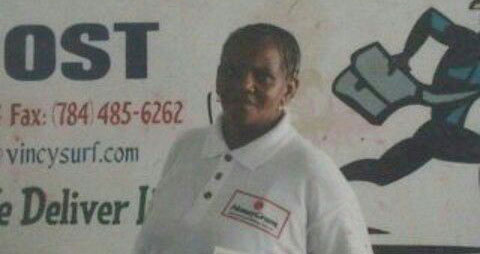 She said while she cannot speak on behalf of her family regarding the sentences passed down on Franklyn, James told iWitness News:
"… for me, I ask God for a spirit of forgiveness. The reason why I ask God for a spirit of forgiveness is because I want to see my brother walk again because with Christ all things are possible."
Simeon, who was 18 at the time of the shooting, is now 25 years old.
"He is also lying on a bed with eight subjects [and] nothing to do…" Sharon said of her brother, referring to his performance in his secondary school exit examination.
"It is a day-to-day struggle, but I am managing. I am not going to stay here and say anything bad. I am not going to stay here and pull down Mr. Franklyn because I could pull him down and deeply he could be sorry. He could be the one going to heaven and I end up in hell."
"Yes, I miss my mother. Yes, it could have been different. He (Franklyn) could have handled the situations differently… I did not get to ask him why, but I guess that's a question of God's secret or if yo' bin know," she said and immediately returned to her lamentation about her brother.
"… it is not about me. I am up and I am running. It is all about my brother, Simeon. He cannot do anything for himself and I have to be at his beck and call. I have to be doing everything for him…
"What he (Franklyn) did, he just changed my life completely. He made me a better person."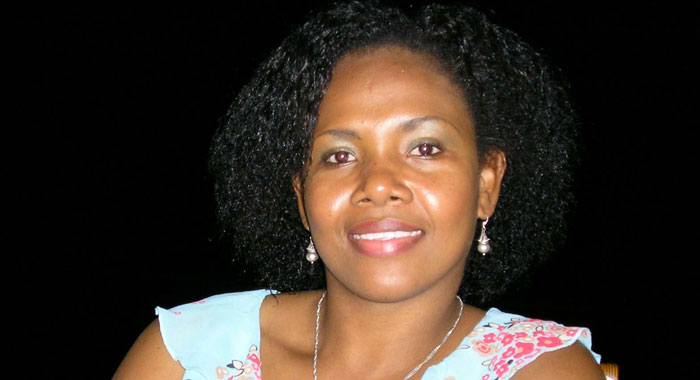 James said there is still hope for her paralysed brother.
"… If I could get the help that my brother needs — a simple example, just to take my brother to the doctor, I have to ask people to take him up [to] the road for me. Sometime, they want a cigarette; they want a drink of rum, or whatever. It is a day-to-day struggle with my brother. So it is all about my brother."
She was in high praise of the police officers who responded to the crimes that day, but was in especially in high praise of Detective Corporal Biorn Duncan, who was a constable at the time when he was assigned as lead investigator.
"He was there. I could call him at any hour of the day with whatever problem I had," Sharon said of the detective, who was also in court when the sentences were pronounced on Franklyn.
James added: "I also want to say thanks to my neighbour Catherine Robinson. I want to say thank you from the bottom of my heart for rescuing me that morning. Without you, I would have been a dead woman this morning," she said.
On Tuesday, as he was being returned to prison, Franklyn told iWitness News that he was "truly remorseful" for what he did.
"I [am] truly sorry for the James family and I [am] truly sorry for the Jack family," he said.
https://youtu.be/hOGW0T0RgIs