A former officer of the Trinidad and Tobago teachers' union had urged educators in St. Vincent and the Grenadines to be advocates for equality of opportunity in education for all.
"In living out equality and equity, we must champion the interest of all teachers, all students and all schools, whether early childhood or primary or secondary or tertiary," Peter Wilson, a former general secretary of the Trinidad and Tobago Unified Teachers' Association (TTUTA) said in Kingstown on Thursday.
"We must advance Early Childhood Care and Education (ECCE), literacy and numeracy, special needs education, technical/vocational education and training, education in the visual and performing arts, physical education, as well as the more traditional and newer academic areas," Wilson said in his keynote address to the 20th biennial convention of the St. Vincent and the Grenadines Teachers' Union.
He said that in recognising the fundamental rights and freedoms of all, teachers must always seek to minimise disadvantage, to challenge unequal power relations, exploitation and any unfair treatment.
"The expression 'advantage never done' must become rare," he said, using a colloquialism popular in Trinidad and Tobago, meaning that unfairness will exist in perpetuity.
"There must be no place for harsh, oppressive treatment of students or teachers in the schools, workplaces or in the society. We must protect the weak and vulnerable. We must stand for justice," Wilson said at the convention, which was held under the theme "Solidarity, Diversity, Justice: Building Workers' Power".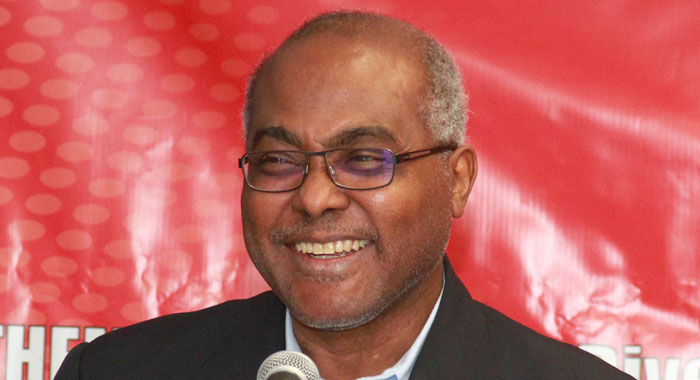 He said that teachers, in their procedures, processes and mechanisms, must respect the rights of all, even as they promote the best interest of the whole.
"We must practice due process and the rules of natural justice. In our inevitable conflicts, grievances and disputes we must focus on solutions, through dialogue and more dialogue, mediation and conciliation, perhaps appropriate mass action, before any necessary arbitration.
"We must always strive to exercise fairness through justice and social justice, in terms of the sharing of services, opportunities and the economic good. This is an important part of developing a culture of peace and non-violence among us and throughout the society."
Wilson said that this solidarity, strengthened by diversity, leading to true democracy and social justice, is clearly not just about teachers but extends to the whole society.
"In our history, a ruling power class, those with land, those with capital, those of a certain economic class or of a certain colour, had the say and the sway. Through the development of trade unionism and mass struggles among workers in the whole society, we were able to gain the national vote for all, regardless of class or colour, fight for a voice for women and for those without capital or land."
He asked the gathering to consider that less than 100 years ago, in many Caribbean countries, the right to vote, did not exist.
"Through these on-going struggles, we seek to assert the right for all to have an input into decision making and policy positions. We assert our right and accept our responsibility to work and build a society with a vision of who we are and what we can do. This vision includes sustainable development in peace and harmony among ourselves and in harmony with our natural environment," Wilson said.
He said that teacher trade unions must continue to work with all trade unions in solidarity to become a strong social partner and exercise workers' power in the society.
"Teacher trade unions and their leaders must set the example for leadership and selfless service. We must fight for better salaries, benefits and entitlements, safe and healthy working conditions, just settlement of grievances, due process and proper procedures. Teachers must develop that strong voice in promoting education for all; we must facilitate appropriate qualification and training for teachers and nurture a culture of professionalism," he said.