A Vincentian man got the harshest of the sentences Chief Magistrate Rechanne Browne-Matthias handed down on him and two Grenadians for possession of  (123,488 grammes) 272lbs of marijuana last August.
The Vincentian, David Hepburn, of Sion Hill, will spend five and a half years in jail while Grenadians Denrol Walker, will spend 4 and half years, and Isaac Moore, will spend three and a half years in jail.
Moore got a lighter sentence for his guilty plea and the time spend on remand will be deducted from his sentence.
Hepburn and Walker were found guilty after a trial. Walker also spent time on remand and would have that deducted from his sentence. However, Hepburn has to begin his sentence as he had been released on bail after his arraignment.
In handing down the sentences at the Serious Offences Court on Friday, Browne-Matthias further noted that Walker was the owner of the boat in which the SVG Coast Guard had intercepted the drug.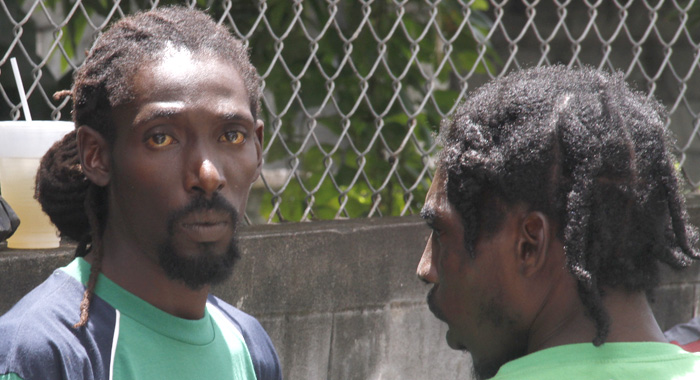 She ordered that the vessel be confiscated, adding that Walker would benefit from this, in terms of a reduced prison sentence.
The Coast Guard intercepted the men with the drugs off Johnson Point, Kingstown on Aug. 31, 2017.
The compressed drug was in taped packages in nylon sacks.
The Grenadians said that they had come to St. Vincent to visit their girlfriends in Petit Bordel.
Moore told the court that he had borrowed the boat from Walker while it was anchored in Petit Bordel and had gone to pick up the drugs without telling Walker.
The two men claimed that they only knew the consignment of drugs was on board when the Coast Guard came into sight and Moore asked them to help him to throw the cargo overboard.
Hepburn, a carpenter, said that while he did not know the Grenadian men, but he had asked them to give him a ride to Union Island, where he had planned to go seek employment as a carpenter.
He, however, did not have any carpentry tools with him.
The men were jailed despite strong pleas by defence counsel, Grant Connell, who asked the court to impose fines on the men.
Senior Prosecutor Adolphus Delplesche led the case for the Crown.