Civilian divers on Monday morning recovered the bodies of two of four persons who were swept out to sea by a wave at a beach on St. Vincent's southeast coast Sunday afternoon.
Curtley Daniel, 29, and his 10-year-old nephew, Jevorn Junior Phillip, along with 13-year-old Jonathan Welcome, and 10-year-old Isaiah Shallow, all of Ratho Mill, were swept out to sea while bathing at Breakers, which is notorious for its unpredictable and dangerous currents. (See video at end of post.)
Civilian divers who turned out to support the efforts of Coast Guard personnel recovered the bodies of Welcome and Daniel around 8 a.m. on Monday.
A Coast Guard diver told iWitness News around 6:40 a.m. Monday that they had completed two dives that morning, in addition to one on Sunday evening.
The Coast Guard officer said that visibility was poor, there was a swift current going in the direction of the open sea, and there was a 3-foot deposit of seaweed on the seabed.
Jevorn Phillip, father of the missing boy by the same name, told iWitness News shortly after 1 p.m. Monday that residents of Ratho Mill, were preparing to go back to the beach to conduct another dive search that afternoon.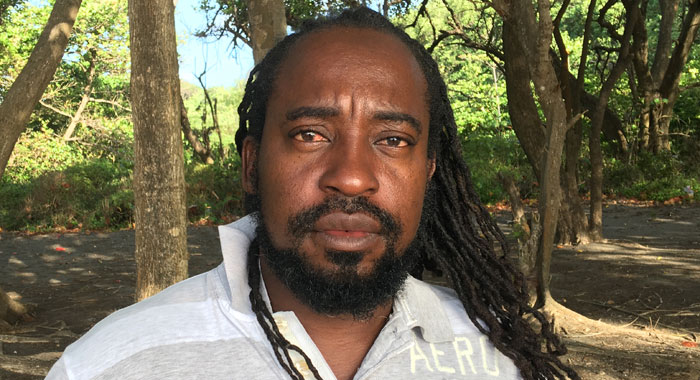 Phillip had told iWitness News, at Breakers on Monday morning, that he had received on Sunday night the shocking news that his son and his (Phillip senior's) brother were among the four persons who were swept out to sea.
Phillip almost lost another of his sons to the dangerous waters on Sunday.
He told iWitness News that his younger son, age 6, told him that they were playing in the water when a wave came suddenly and "wrapped them up".
The younger of Phillip's sons and at least one other child, who was said to be 8 years old, were saved, reportedly when an adult instructed them to swim towards her, then snatched them from the water.
Phillip said he was not at home on Sunday when his brother took the children to the beach.
He said that while he considered his brother a responsible person, their 99-year-old grandfather often told him not to take the children to the beach.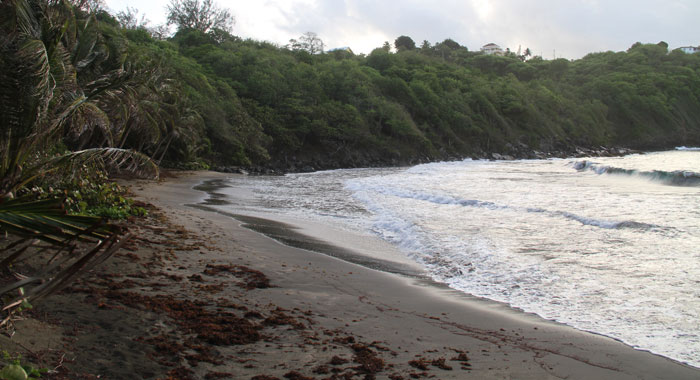 Phillip said that when we arrived home Sunday night, he asked his grandfather if the children had returned as yet and was told no.
The Hotel Alexandrina worker said he went to his workplace to tell a guest that his brother will pick him up after the show that was taking place at Victoria Park that night.
When Phillip returned home, he called his brother, but it was his cousin, who had been rescued from the waves, that answered.
"My little cousin, Joshua, answered the phone and tell me, 'Dog,' — that's what they call me — 'Dog, everybody gone.'
"I said, 'What you mean everybody gone? Where they gone?'"
He said his cousin then told him that the others had drowned.
"I never know all them youth man (young boys) dey was on the beach," Phillip said of the news he received some time before 8 p.m.
He told iWitness News he could not express his feelings about the loss of his son, his brother, and fellow villagers.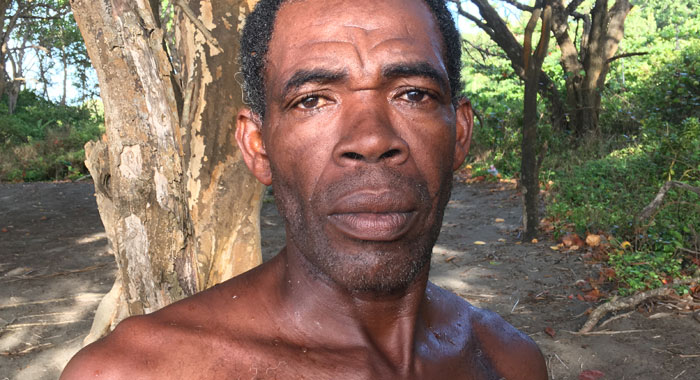 David Cupid (in photo) lost his son, Jonathan Welcome, to the beach that almost claimed Cupid's life a decade ago. (iWN photo)Meanwhile, David Cupid, father of Welcome, was among the persons on the beach Monday morning as the search was being conducted.
He told iWitness News he spoke to his son around 4 p.m. Sunday, telling him to go get something to eat.
Cupid said that at the time they were in an area near their home.
He said that his son told him that he had already eaten.
"The guy who took them to the beach told me to leave the children alone," Cupid said of Daniel, who would later die at the beach.
"I never knew he took them to the bayside," the 57-year-old father, whose only child's body would be recovered from the sea told iWitness News Monday morning.
He said he got word that his son was missing at sea sometime after 6 p.m. when he heard a commotion, with villagers saying four persons had drowned.
At the time of speaking to iWitness News, Cupid had been unsuccessful in reaching the mother of the child, who lives in Layou, a town on St. Vincent's southwest coast.
Cupid, a fisherman and diver, said he is very familiar with the unpredictable nature of the currents at Breakers, having almost drowned there about a decade ago.
"One day, I dey here and a piece of current just come and grabbed me; dey taking me. And lucky thing I could handle myself. I just say, 'Look how people could get killed'," he recounted.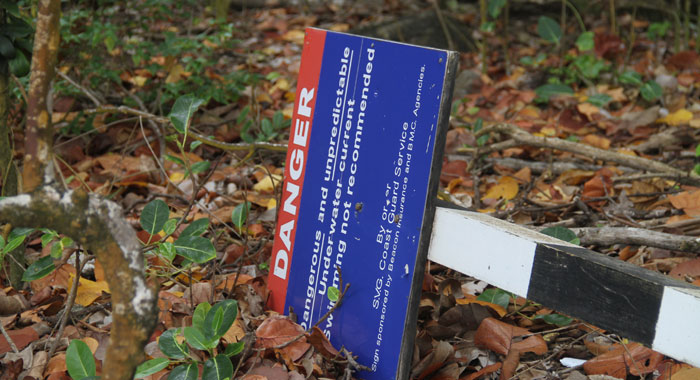 Cupid noted that the beach has taken the lives of a number of people over the years, including a few members of a church group that had gone there for a picnic several years ago.
And even before his son's body was recovered, Cupid said that he believed that his son was dead but was hopeful that his body would be recovered from the sea.
"What can I say? Wha' yo' go do? I know what is death; I know what is life. Today you are here. Tomorrow you are gone," he said.
Persons continue to swim at Breakers, notwithstanding an uprooted Coast Guard sign warning of "Dangerous and Unpredictable Underwater Currents. Swimming not recommended."
Sunday's drowning took place one day shy of one year since a speedboat carrying six persons from Canouan to Mustique disappeared after sending out a distress call that it was taking on water.
Neither the boat nor its occupants were ever found.