A middle-aged man may have been saved from a panic attack at the Serious Offences Court on Monday when the prosecution decided to withdraw a drug possession charge against him.
However, while it seems that Senior Prosecutor Adolphus Delplesche was in a liberal mood, another man who pleaded guilty of possession of a small quality of marijuana had no such benefit, because of his criminal record.
In the first case, Dexter Andrews, a 46-year-old resident of Georgetown had pleaded guilty to possession of 119 grammes (4.2 ounces) of marijuana in the eastern town on Saturday.
The court heard that about 7:15 p.m., officers from the Narcotics Unit were on foot patrol duty during the rural carnival festivities in Georgetown.
Police Constable 615 Williams saw the defendant standing on the left side of the road under a tree with a multi-coloured backpack.
Williams approached the defendant and requested a search, to which he consented.
The police officer found the drug in a plastic bag inside the backpack.
The defendant told the court that he was not going to sell the weed.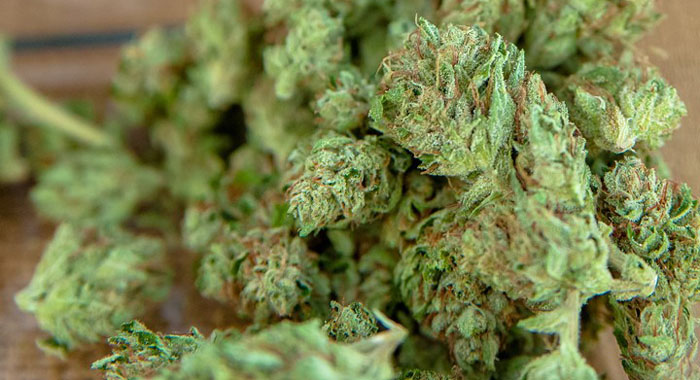 He said that while at the street party event, a friend asked him if he had any marijuana and he told him yes and was going to give his friend some.
Andrews told the court that he smokes the drug but does not sell it.
The defendant has a criminal record but the prosecution did not bother to submit them to the court, apparently because they are dated.
The magistrate was about to pass sentence on the man, saying that she had considered his early guilty plea.
Observing that the man seems especially scared, the magistrate told him that he should not "shake down" himself from fright, adding that he would not be jailed for the conviction.
At this point, Delplesche, who had earlier asked the man how old he was, rose and told the court that he is giving the man a chance – an indication that the prosecution was withdrawing the charge.
"Pray and sin no more," the prosecutor, in his usual jovial style, told the defendant.
The magistrate commended the arresting the officer, telling her to continue doing her work.
"You do good work," she told Williams.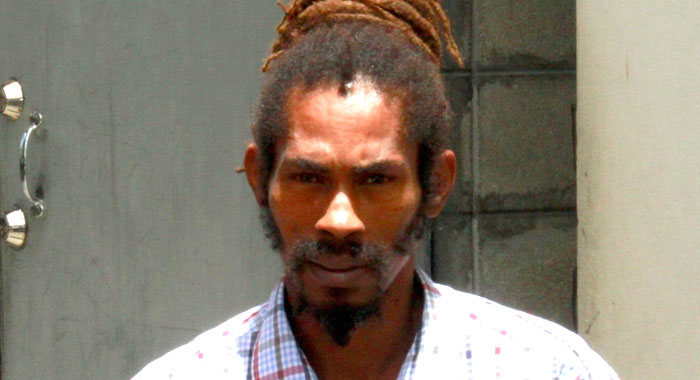 In the other case, Jason Kirby, of Paul Over, who had pleaded guilty to possession of 131 gramme (4.62 grammes) of cannabis in Kingstown on Friday, was fined EC$300 to be paid forthwith or spend one month in prison.
Delplesche told the court that he would have also withdrawn the charge against Kirby, had it not been for his criminal record.
"And time for you to settle down," the magistrate told the man.
Kirby was unable to pay the fine by the time court adjourned for the day and was escorted to prison.