A 20-year-old man was on Monday brought before the Kingstown Magistrate's Court, charged with last Friday's shooting death in the Central Leeward town.
Joel King was charged with the murder of Billy Adams, 32, who was shot and killed at a shop in Swamp Gut, Layou, around 8:35 p.m. Friday — just under two years after he survived another gun attack.
King was not required to plead to the indictable charge and was remanded into custody until Thursday, when he will appear before the Serious Offences Court in Kingstown.
On Thursday, the Serious Offences Court will set a date for a preliminary inquiry.
Senior Prosecutor Adolphus Delplesche told the court that the investigating officer, Detective Corporal Biorn Duncan, had indicated that he would have about 14 witnesses in the matter.
Adams died on the spot after being shot in the back while hanging out at a shop with his girlfriend and other persons.
Police said he had what appeared to be a shotgun wound to the left side of his back.
Investigators concluded that his attacker had gained access to the property by scaling an embankment to the back of the building.
Adams was a witness in a pending trial for a September 2012 murder for which he was also charged.
Andy Quashie, 26, of Layou, had been committed to stand trial for the Sept. 1, 2012 murder of fellow Layou resident, Joseph "Evans" Lynch.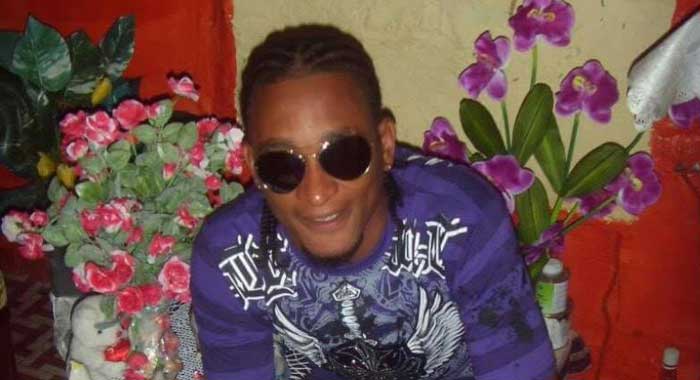 Lynch, a 38-year-old fisherman, was shot and killed in the street in Layou around 1 p.m.as he made his way home from the beach, some days after he was shot at while fishing.
Lynch's death was said to be in retaliation to a murder that had resulted in one of his brothers being jailed.
Adams, then, 26, along with Adolphus Foye, then 17, and Andy Quashie, 26 at the time, were charged with Lynch's murder.
However, Foye and Adams were freed of the charge, while Quashie was committed to stand trial and Adams was to be a witness.
Police are said to be working with a theory that Adams' murder is linked to an ongoing spate of violence in the Central Leeward town.
Adams was shot three times in October 2016 and last June, Matthew Quashie was sentenced to 20 years in jail after a jury found him guilty of attempted murder, wounding with intent, and two firearm-related charges, in connection with the attack on Adams.
Adams' death brings to 16 the homicide count in St. Vincent and the Grenadines for 2018.