A man on gun possession and robbery charges on Monday got a kiss from his girlfriend before being led off to jail, having been denied bail.
But Kimron "Fish" Peters' girlfriend kissed him through the window of the van that was transporting him to prison, where he would have to stay until at least Friday.
On Friday, the man would know if the net will remain closed or if he would be free to frolic while awaiting trial on the indictable charges.
Chief Magistrate Rechanne Browne-Matthias agreed to remand the 25-year-old man, whose address is Biabou and South Rivers, and his Ottley Hall co-accused, with whom he is jointly charged with robbery.
However, rather than granting the week or two that prosecutor Karim Nelson requested, the magistrate agreed to keep the men in lockup until Friday, while police conduct further investigations.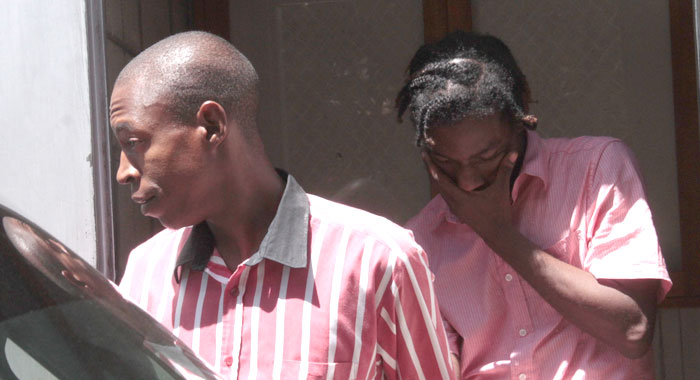 Nelson had told the court that investigators fear that the men could hamper their probe if they are granted bail at this time.
Peters is charged that on Sept. 8, 2018, at McKies Hill, he had in his possession one .45 semi-automatic pistol bearing the serial number  71-04-12540-04, without a licence.
The man is further charged with possession of seven rounds of .45 ammunition without a licence.
Peters is also jointly charged along with Seage John, of Ottley Hall, that on Sept. 8, at Kingstown, being armed with a gun, they robbed Euilton Wilson, a 45-year-old gardener, of Twenty Hill, of one black cellular phone with a Digicel SIM card, value EC$165 and EC$200 in cash, Wilson's property, and at the time of the robbery and in order to do so, used force on Wilson.
And while Peters was left with a reminder of the affection that awaits him when he is freed again, his co-accused was left with dry lips as he was led away to prison.