A prosecutor who was commended for summarising the facts in a 94-count deception case, in turn, praised the detective who brought the perpetrator to justice.
On Friday at the Serious Offences Court in Kingstown, Chief Magistrate Rechanne Browne told Senior Prosecutor Adolphus Delplesche that he had done "a great job" in summarising the facts in the 31 counts that were disposed of that day.
"Thank you very much, your honour," said Delplesche, a former detective.
"I couldn't believe I see a two-page–" the chief magistrate added.
In presenting the facts to the court, Delplesche noted the efforts of detective Corporal Biorn Duncan of the Major Crime Unit who investigated the reports against the scammer, Tedroy Mc Cree, 31 of Penniston.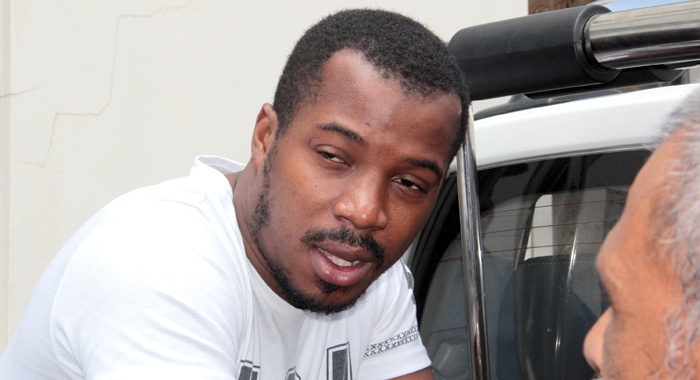 Delplesche said that Duncan's investigation began on Aug. 20, 2016, when he received a report that a man who turned out to be Mc Cree was taking money from people and promising them jobs in the cruise industry.
"Corporal Duncan followed every lead, he left no stone unturned and following a thorough investigation process, Corporal Duncan was able to arrest this defendant and charge him for several offences of deception.
"He followed every lead. He left no stone unturned, Corporal Duncan. It is important that people know, the world knows that we have good investigators in St. Vincent; top of the line, Interpol style. I'm serious," Delplesche said.
Mc Cree had pleaded guilty to the 31 counts of deception for which he was sentenced on Friday.
He was ordered to repay the complainants in excess of EC$10,600 at intervals between then and next July.
In default, he could spend some 57 months in jail for his crimes.
Mc Cree returns to court on Dec. 6, so that the court could verify that he repaid the complainants in the cases for which he pleaded not guilty.