Parliament Tuesday night approved Estimates of income and expenditure for St. Vincent and the Grenadines (SVG) for 2019 totalling EC$1,067,343,283, paving the way for the presentation of the Budget next Monday.
Minister of Finance, Camillo Gonsalves presented the figures amidst protest by the executive of the SVG Teachers' Union and the Public Service Union over his government's handling of matters affecting them, including salary increases.
The 2019 figure represents a 7.4 per cent year-on-year increase, the finance ministers told lawmakers, saying that the hike in the total outlay in 2019 is accounted for on both the capital and recurrent sides of the fiscal package.
The 2019 budget is made up of recurrent expenditure, inclusive of amortisation and sinking fund contributions, of EC$844,763,703 and capital expenditure of EC$222,579,580.
The budget is financed by current revenue of EC$656,590,775 and capital receipts of EC$410,743,508.
He said his Unity Labour Party government, in its continued quest to lift the level of public services delivered, is continuously improving the quality and quantity of the human resource that it employs.
Therefore, a number of new positions have been created in strategically important areas of the public service to enhance service delivery to the citizens of (SVG).
The minister spoke of the main staff increase in various ministries, including 113 posts under the Ministry of National security.
These 113 new jobs include 81 police recruits.
"These additional boots on the ground will give much needed support to the citizens' security and public security," Gonsalves said, adding that 10 new posts were added to the fire services.
The nation's fire fighting capacity will be further enhanced with the addition of two new fire tenders to strengthen the department's ability to respond to emergencies.
The Coast Guard Service has eight new posts added in conjunction with the new patrol vessel, which was commissioned last week.
The minister said that with the full commissioning of the Argyle International Airport, much attention is given to lifting and maintaining the high standard of service there.
Therefore, four posts have been allocated to aviation services.
In the Ministry of Health, Wellness and the Environment, 78 posts have been created "to strengthen hospital community health, mental health and laboratory services".
The finance minister said these staff numbers are required to support the operations of the Modern Medical Complex at Georgetown and the new polyclinics at Marriaqua and Buccament in the delivery of a wider range of health services.
Seven posts have been created within the Ministry of Foreign Affairs, to provide for the establishment of an embassy of St. Vincent and the Grenadines in Taiwan and to enhance the capacity of the SVG Mission at the United Nations to advance the nation's bid for a non-permanent seat on the United Nations Security Council.
The current expenditure, exclusive of amortisation and sinking fund contribution is EC$655,441,290.
Current revenue is estimated at EC$656,599,775.
Consequently, the current account balance realises a modest surplus of EC$1,158,485, the minister said, adding that current revenue for 2019 is 5.6 per cent or EC$34.9 million higher than budgeted revenue of 2018.
The improved revenue performance is attributed mainly to an anticipated pick up in real economic activity in 2019 and administrative improvements at the main revenue agencies. Revenue from tax sources is expected to contribute EC$568.4 million to the Consolidated Fund in 2019 while non-tax revenue is expected to gross EC$88.2 million.
Tax revenue is expected to grow by 6.8 per cent, driven mainly by strong growth in taxes on international trade and taxes on goods and services, which are projected to increase by 12.5 per cent and 9.3 per cent.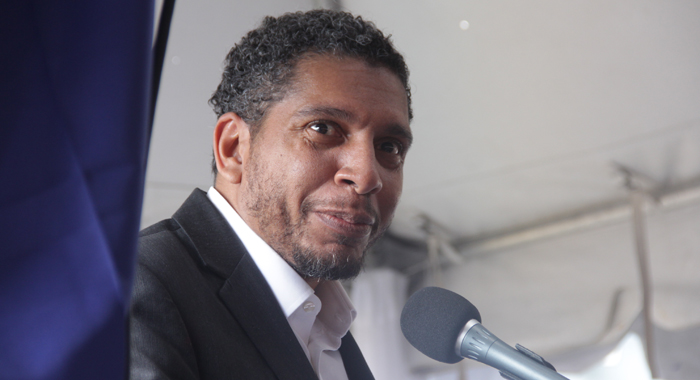 Taxes on income and profits, which is projected to grow 1.8 per cent to EC$158.6 million is the third largest source of government revenue.
Together, these three sources of tax revenue are expected to contribute EC$515.3 million to the consolidated fund or 78.5 per cent of the estimates' total current revenue for 2019.
The EC$88.2 million budgeted for the collection of non-tax revenue for 2019 is expected to come mainly from the sales of goods and services, which is projected to generate EC$71 million in revenue.
Revenue from non-tax sources will also benefit from inflows of property income and other revenue.
Regarding recurrent revenue, the minister said the total estimated recurrent expenditure, exclusive of amortisation and sinking fund contribution is EC$844.7 million.
This is 8.7 per cent or EC$67.9 million above the amount budgeted in 2018.
The recurrent expenditure for 2019 is made up of current expenditure of EC$655.4 million, amortisation of EC$137.4 million, and sinking fund contribution of EC$51.9 million.
Year-on-year comparisons show current expenditure increasing by 6.2 per cent to EC$655.4 million. Amortisation, which is now EC$137.4 million, decreased by 0.04 per cent while sinking fund contributions have risen 136 per cent.
Wages and salaries have increased by EC$16.5 million or 5.9 per cent; other transfers, including social assistance, training, grants and contributions to local, regional and international organisations is budgeted to realise an increase of EC$4.5 million or 3.8 per cent.
Wages and salaries will account for EC$306.5 million — an increase of 11.4 per cent.
This includes the retroactive 1 per cent salary increase for the second half of 2018, which the government estimates will cost EC$1.2 million, along with the 1.5 per cent for 2019 or EC$3.8 million, and the usual automatic increments and provision for filling of vacancies in critical areas of the civil service, Gonsalves said.
Pension provision will amount to EC$60.2 million plus EC$12.5 million in NIS contribution.
"The government is looking toward pension reform in order to address its increasing outlays on this item of expenditure, which has been the single fastest growing item of recurrent expenditure over the recent past.
"This issue of pension reform, Mr. Speaker, Honourable Members, the framework on this matter was discussed in the debate on the last Appropriations Bill and in the upcoming debate on this year's Appropriations Bill, I will provide this Honourable House with some additional information on the progress we have made and how we plan to interact with the public and the stakeholders going forward on this very important issue of pension reform."
Other transfers amount to EC$123.6 million; debt service EC$259.1 million, goods and services, EC$84.3 million — for a total of EC$883.7 million.
On the public debt, the minister said that as at Sept. 30, 2018, the nation owed EC$1,614,636,05 or 1 per cent less than the total disbursed outstanding debt for the comparative period in 2017.
The total domestic debt, EC$528.2 million as at Sept. 30, 2018, fell by 7.1 per cent or EC$40.2 million, year-on-year.
The external debt for the same period stood at EC$1.086 billion, an increase of 2 per cent or EC$23.9 million, when compared to the external debt as at Sept. 30, 2018.
The minister said that other important strategic priorities of the government are health and public order and safety to which 9.2 per cent and 8.5 per cent of the budget have been allocated.