The heads of the trade union representing public servants in St. Vincent and the Grenadines (SVG) say they have accepted the offer of the parliamentary opposition to highlight issues affecting member workers.
They, however, maintain that they have not aligned themselves with the opposition in a partisan way.
At a press conference in Kingstown on Tuesday, Wendy Bynoe, president of the SVG Teachers' Union, and Elroy Boucher, head of the Public Service Union (PSU) explained the position of their respective unions.
They were at the time responding to questions about the fact that the union had accepted invitations to meet with Opposition Leader Godwin Friday and other senior members of the main opposition New Democratic Party.
It was further noted that opposition members and supporters were among persons who joined the executive of the union as they picketed parliament on Jan. 29 and Feb. 4 during the presentation of the Estimates and Budget.
Bynoe said that her union had received a letter from the opposition asking to give them more information on the issues on which the union was advocating.
She said that the executive agreed to the meeting and the union's general council endorsed its decision.
"It was mainly for them to help us to highlight the issue in Parliament and these issues include working conditions, salary increase, pension reform and the way in which promotions and appointments is done," Bynoe said.
She noted that the picket was jointly organised with the PSU and was intended for the executive of the two unions.
"We aren't a political party, we are a trade union. We are not aligned to any political party. We aren't an arm of any political party. We are the St. Vincent and the Grenadines Teachers' Union and the Public Service Union," Bynoe said.
Regarding the NDP having supported the picket, Bynoe said that the unions invited people who had interest in the issues to show solidarity with the unions.
"And so people from all walks of life attended."
She said she was not aware of what one journalist described as "subtle comments" about the union being there "with a political party and the message it sent".
Bynoe said:
"I know what message we sent. We stuck to our four main issues along with collective bargaining. We felt that if we have collective bargaining, we could address these four issues."
Meanwhile, Boucher noted that while the PSU has accepted the opposition's offer to help, the union "is not aligning in partisan political sense.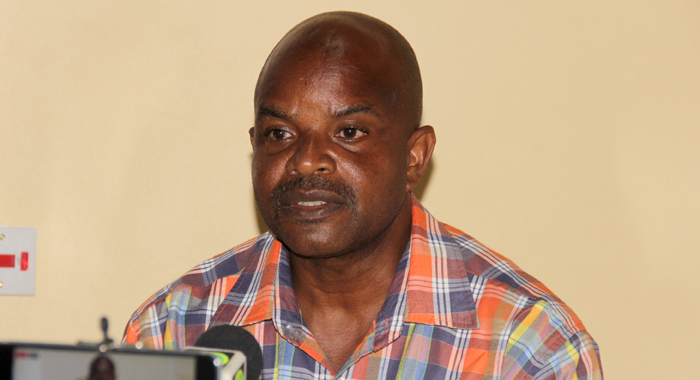 "We have common issues. They have identified with the issue we are dealing with and in whatever way they can find in assisting us to address these issues and the opposition has so far been doing that, calling for the resignation of the chairman of the public service commission, etc. they have been making that call. It is the same call we have been making," Boucher said.