A Vincentian businessman, in an off-the-cuff comment at the Serious Offences Court, on Monday, made it plain that his business is above board when it comes to paying its taxes – unlike some lawyers.
"I am one of the honest guys who operate above board with my company and taxes. You can't say the same for lawyers based on what's written in the paper — based on what the papers said and the prime minister said," Elliot McDowall said at the Serious Offences Court.
His comment came as he was being crossed examined by defence counsel Grant Connell during the trial of three men accusing of stealing EC$85,722.23 in parts for doors and windows from McDowall's company, Kendra's Aluminium Ltd.
The men, Philbert Regis, Conroy Trimmingham, and Devon Jack, former employees of the company, are alleged to have committed the crime between Jan. 1, 2014, and March 26, 2018, at Campden Park.
Connell is representing the men, and was asking McDowall, during cross examination, about whether certain contractors buy products from him.
"I don't check those things daily," McDowall said when asked if one of those contractors buys his products or has an account with him.
"I only look at what I deposit in the bank daily and what I write in cheques," he said, adding that that is all he is concerned about.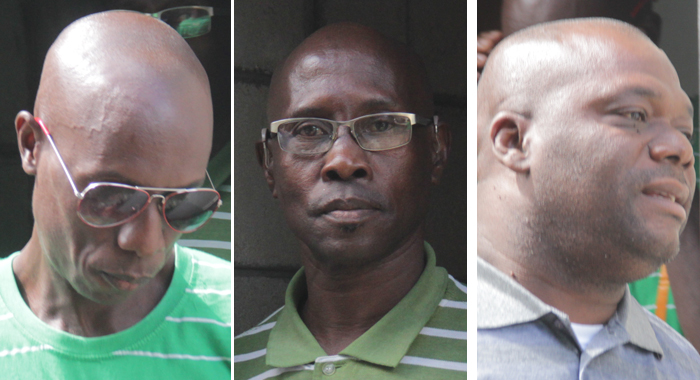 Connell asked the businessman if he is only concerned about money, and he said, "Yeah, like any investor."
Connell asked if it is possible that the contractors could be buying for any of the accused men, and McDowall said he did not know.
Asked further about contractors, McDowall said he does not pay attention to this, adding that his business controls about 90 per cent of the market in St. Vincent and the Grenadines.
"I don't check on those things," McDowall said.
Connell them mumbled saying that he hopes "Mr Pompey had a record of that".
The chief magistrate, Rechanne Browne, asked who was the Pompey to whom Connell was referring and the lawyer indicated that he was referring to the Comptroller of Inland Revenue, triggering the response by McDowall.
The lawyer had previously inquired of the court about a break, and after McDowall's comment, which triggered some giggling in the courtroom, the chief magistrate said it was a good time to take the break.
The men were initially charged in August 2018 with stealing EC$320,000 worth of items from the business place.
However, in March 2019, as a preliminary inquiry was about to begin into the indictable offence, Senior Prosecutor Adolphus Delplesche told the court that the sum had been reduced to EC$85,722.23.
He further said that the prosecution was proceeding summarily against the men, meaning that their trial could take place before the Serious Offences Court.
The men then pleaded not guilty to the charges.
The trial continues on Thursday.