Xtreme FM 104.3 G&T Enterprise Lynx Mas Band is Band of the Year 2019.
The band's presentation, "Come Fly With…" secured 515 points to emerge winner among the 14 bands that competed at Mardi Gras in Kingstown on Tuesday. 
Second place went to BMC Amerijet Magic 103.7 FM Blondie Bird & Friends.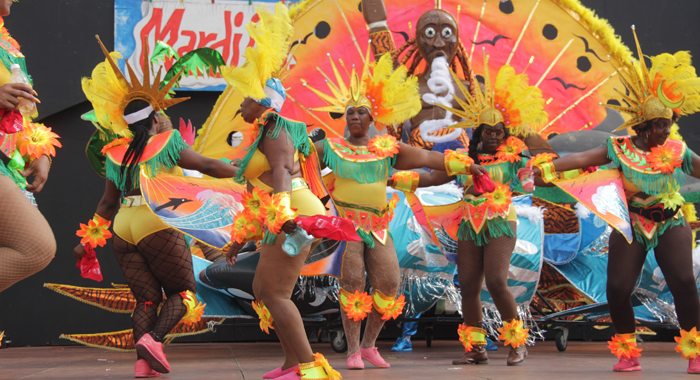 Their presentation, "Climate Change — The Evolution", generated 504 points, just three points ahead of third place winner, Mirage Productions, with "Sweet Fuh So".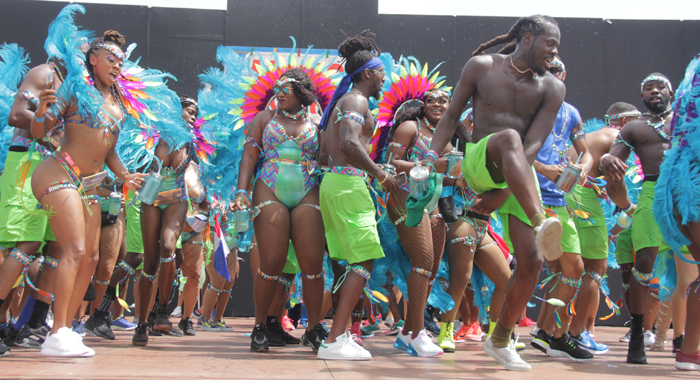 Mirage, in turn, took the third place after received just two points more than first time competitor, Oxygen Mas, with their presentation "Treasures Of The Sea".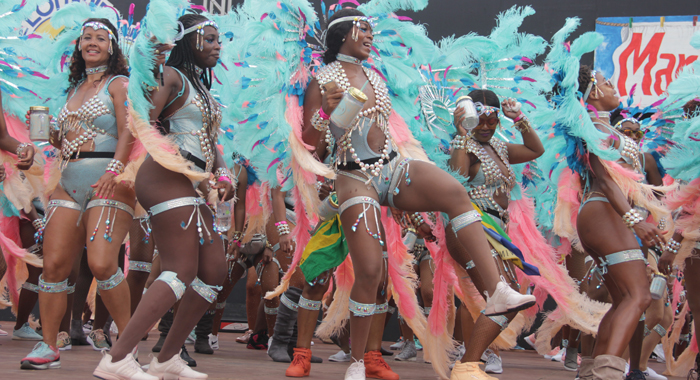 Oxygen's 499-point score was significantly higher than the 461 that "Wonders Of Nature" generated for SVG Players International Mas Band, which placed 5th.                   
SVG Players, however, secured a decisive victory in the Individual of the Band competition, taking 543 points.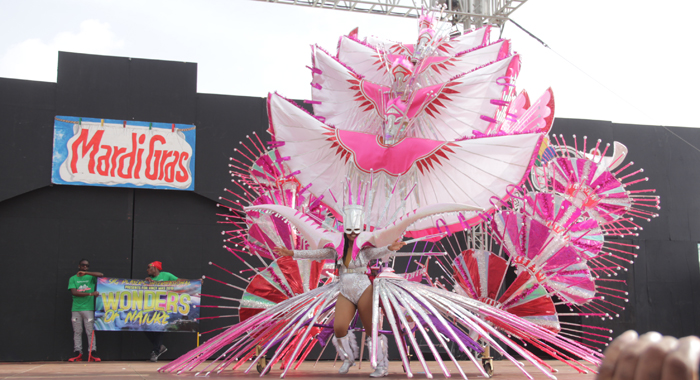 Second place went to Lynx, which scored 522 points.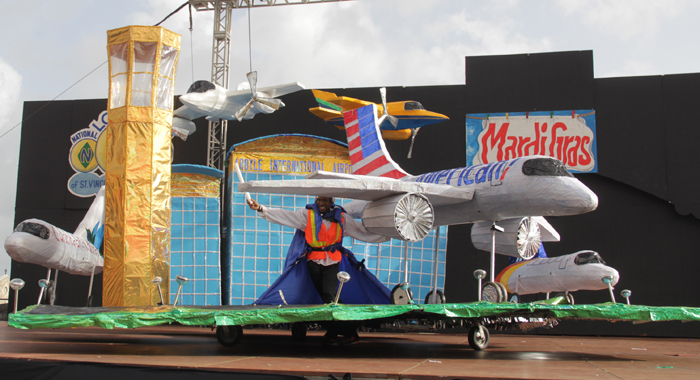 Blondie Bird & Friends placed third with 499 points.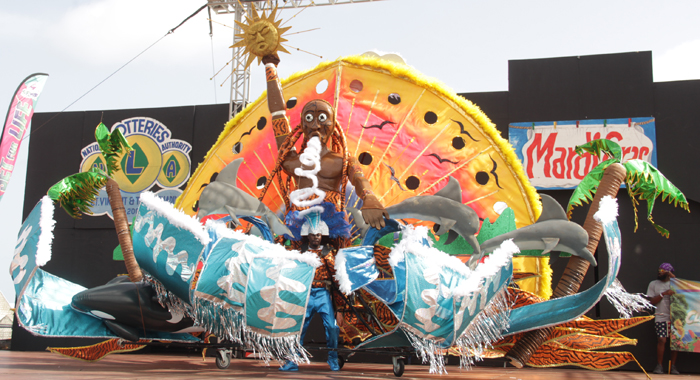 In the "Best Use of Colour" category of the competition, Lynx placed first, with 441 points, while Oxygen was 2nd, with 414 points.
Third place went to SVG Players, which amassed 413 points.
Oxygen Mas dominated the Uptown Competition, also dubbed "Mas on the Move", scoring 421 points.
Theirs was a decisive victory over their closest rival, Lynx, which scored 399 points.
Blondie Bird placed third, scoring 375 points, while SVG Players was fourth, with 373 points.
Mirage Productions tallied 361 points for 5th place.