A 21-year-old disabled woman remained in hospital on Thursday, three days after she is said to have drunk poison after a female police officer beat her at a police station on the windward side of St. Vincent.
The police officer is said to be the same one who allegedly attacked Canada-based Vincentian, Nelcia Horne at the same station, where she had gone to file a report on July 29.
This is the third case of alleged police brutality against civilians reportedly perpetrated within police precincts across the island in July.
Arianne Thomas, the mother of the disabled woman, spoke to iWitness News on Wednesday on behalf of her hospitalised daughter.
The Villa Point, Park Hill, resident said that her daughter, Janett Thomas, suffered a "stroke" when she was 3 years old and is now unable to use one of her hands.
Janett is also "retarded" as a result of the stroke and is often abused, including sexually, Arianne further said.
She said that on Jul 21, her daughter attended a funeral, after which Janett and a female friend went to hang out at a shop in the community where music was being played.
Arianne said she understands that the women were intoxicated.
The following day, the mother of the woman who claimed that her money was missing, came to Arianne's house and spoke to Janett, who denied taking the money.
Arianne said that two police officers, a male and the female, came to their house the following day and asked for Janett.
Arianne told iWitness News she heard the female police officer tell Janett that she looked guilty.
The mother said she asked the police officer what her daughter is alleged to have done but they did not respond. They told Janet to come with them to the station.
Arianne said that on her way to the station, she met Janett on her way back home with her "eyes red", saying that the female police officer had beaten her with a piece of stick on her legs and hit her behind her head.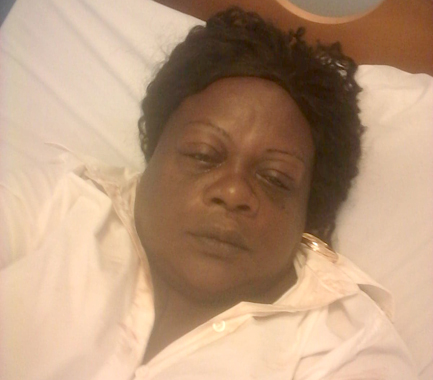 Arianne told iWitness News Jannett said that the police officer took her into the restroom and beat her there.
In an effort to stop the beating, Janett told the police officer that she had taken the money and would repay it when she receives her social welfare (Public Assistance) payment in August, the mother said.
However, Arianne said that when she went to South Rivers last Monday, Aug. 5, to collect her daughter's Public Assistance pay out, she received a call saying that Janett had drunk poison.
She said that police officers who had come to check on Janett for the money she allegedly stole found her lying on the ground with a bottle of poison next to her.
The police took the woman to hospital.
Arianne told iWitness News that she had reported the beating to police headquarters in Kingstown, where she was told not to make any payment to the persons who alleged the theft.
She said she went back to the police after her daughter consumed the substance.
Another woman alleges police brutality
Meanwhile, Horne told iWitness News that she was the victim of a beating at the hands of the same police officer who allegedly beat Janett.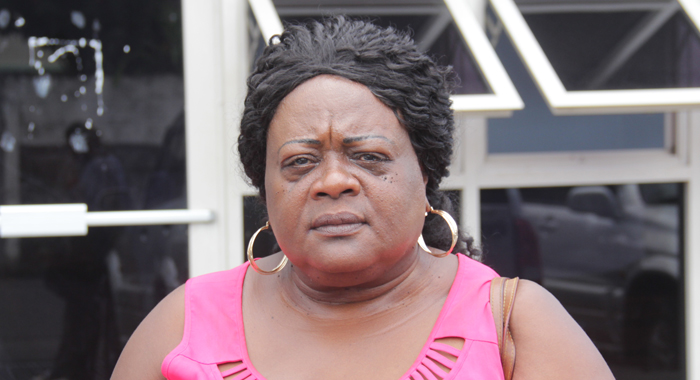 Horne, 57, of South Rivers, said that she went to the police station in question on July 29 to file a report a matter.
Horne said that because of pervious experiences with the particular officer, the commissioner of police had told the officer in her presence, that she should exit the station office whenever the woman has cause to go to the station.
She said that while she and the officer had been friends, they had fallen out over a sheet set for which the officer refused to pay her after crediting it over two years ago.
Horne said that when she went to the station last month, the officer remained in the station office as another officer assisted her.
She said that as she responded to a question from the officer who was handling her matter, her erstwhile friend laughed.
Horne said she said, "It's Ok. She can laugh."
She said the officer asked how Horne knew that the other officer was laughing at her.
"I did not get to say anything. I just received one blow in the back of my head," Horne said, adding that she was in the police station and her back was turned to the police officer who attacked her.
"And then I heard a voice, 'Me f***ing fed up ah you.' When I turned around, I got another blow in my face, in my forehead. When I got the blow, I tried to grab her but I didn't. I got a slap left and right. She took her both hands, one left, one right."
Horne said she again tried to grab the officer who used her right foot to trip her.
"And when I am on the ground, she stamped on me."
She said that when she was on the ground the three other officers pulled the officer off her and the corporal asked her why she was abusing the woman and pushed her into the back of the station.
Horne said that the corporal then told her to leave the station.
She woman said she called an assistant superintendent of police that the police chief had put in charge of the matter between her and the female officer after Horne had filed four reports.
She said that the ASP sent an inspector of police and another officer who issued her with medical injury forms.
Horne said she went to Georgetown Hospital where she was kept for about seven hours.
"I had a black and blue eye, my face was swollen and I had a bump in my head. I fell on my hand and was having a lot of back pain and my pressure was very high."
She said she had returned the forms, with the doctor's findings, to police.
Man allegedly kicked at police HQ
Meanwhile, a male resident of Buccament Bay told iWitness News that he was reduced to tears after a police officer kicked him in his chest at Police Headquarters, on Carnival Monday, July 8, where he had gone for a scheduled meeting with Commissioner of Police, Colin John.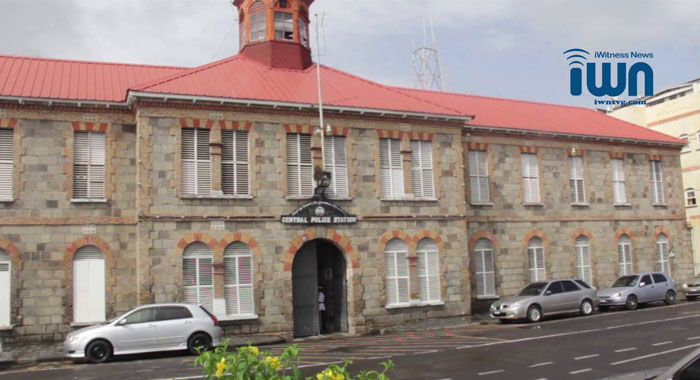 The man, who asked that his name not be mentioned because of the embarrassment, said that his meeting with the police chief was to discuss harassment by a female police officer with whom he had had a relationship.
He said that while ascending a flight of steps, a male police officer whom he knows well, and who appeared to have been intoxicated, asked him what business he had there.
The man said he told the officer he had a meeting with the police chief.
He said the police officer, a constable, then asked him if he was stupid, adding that it was Carnival Monday and kicked him in his chest.
He said that the officer accused him of being friend of another man who he alleged assaulted a police officer in the city that day.
However, the man who alleged police brutality said that he did not take in the carnival activities and had gone to Kingstown only because of the meeting with the police chief.
He said he went for the meeting, although he had his concerns about whether the commissioner's staff had not realised that the date that they had given him was Carnival Monday.
On Tuesday, Commissioner of Police Colin John, told iWitness News that he had spoken to the man shortly after the alleged incident and had directed him to the Police Public Relations and Complaints Department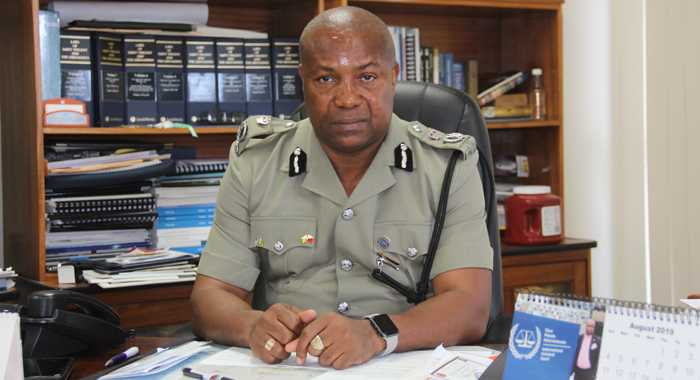 The man told iWitness News on Thursday that he was no longer pursing the matter saying that some officers were lying about what happened.
"I can't fight them," he said, adding that he had subsequently spoken to the officer who abused him.
He said the officer apologised, saying that he was angry about what had allegedly happened to his colleague.
John also told iWitness News that he was aware of Horne's allegation and it was being investigated by the Police Public Relations and Complaints Department