An opposition lawmaker says that the government has embarrassed the newly installed Governor General, Susan Dougan.
St. Clair Leacock, who is Member of Parliament for Central Kingstown, says that as a result, Prime Minister Ralph Gonsalves has to give a three-fold apology.
He wants Gonsalves to apologise for having the head of state sworn in on Emancipation Day, Aug. 1, for not inviting the opposition to the event, and for "embarrassing the governor general" by not inviting the opposition to her installation.
Speaking on his New Democratic Party's radio programme on NICE Radio on Wednesday, Leacock, who is one of the party's two vice-presidents, said:
"I conclude that that is an embarrassment to the governor general because, clearly, it is not of her making," he said of the fact that the opposition was not invited to the event.
"And she would not have wanted to have a swearing-in that appears to be partial or partisan which only a political party, because you can't say the Parliament now, you have to say members of the Unity Labour Party were present, to the extent that the Leader of the Opposition was not present, and members of the opposition, you cannot describe the gathering of members there as the Parliament," he said.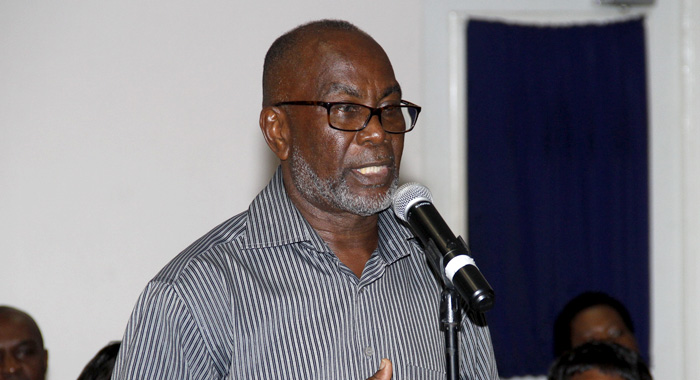 He said that the governor general is above the partisan fray, and without drawing her into it, he believes "she would find an appropriate way to express her regret that that is the how the matter was handled.
"So I allow that for her without dragging her into it," he said.
Leacock, however, made no such provisions for other government officials.
"But you cannot excuse the Prime Minister's Office, Foreign Affairs, and the House of Assembly. They will have to publicly apologise and I will bring it up formally, when we go to the Parliament, with the Speaker whether this was an oversight or whether this was deliberate and request of them an open apology to the opposition for not being invited to the swearing-in…" he said.Leacock is among a number of persons who have noted what they see as the inappropriateness of installing on Emancipation Day, a representative of St. Vincent and the Grenadines' former colonial masters.