The opposition New Democratic Party's (NDP) candidate for West St. George in the next general elections, lawyer Kay Bacchus-Baptiste says she is leaving the comfort of her profession to fight for constituents.
"You know, unlike the retired teacher — with the emphasis on 'tired', I am come to fight for you! I am come to give you hope! To heal your fears! I am not looking for 'food to eat'. The retired teacher said, 'I must eat ah food'. That is his motivation for running," Bacchus-Baptiste told the NDP's 41st convention rally on Sunday.
Bacchus-Baptiste told the event in Arnos Vale that Prime Minister Ralph Gonsalves, while paying tribute to the late former Minister of National Security, Sir Vincent Beache in Parliament in August, said, "There are lawyers who want to get into politics but don't want to leave the comfort of their profession".
"Well, I am leaving the comfort of my legal profession to fight for you. My entire career I have fought for the underdog. When it comes to fighting for the poor and dispossessed you can't find a better fighter," said Bacchus-Baptiste, who is also an NDP senator.
The NDP's West St. George group was hosting the convention two years after Bacchus-Baptiste "embarked upon the journey to liberate" constituents.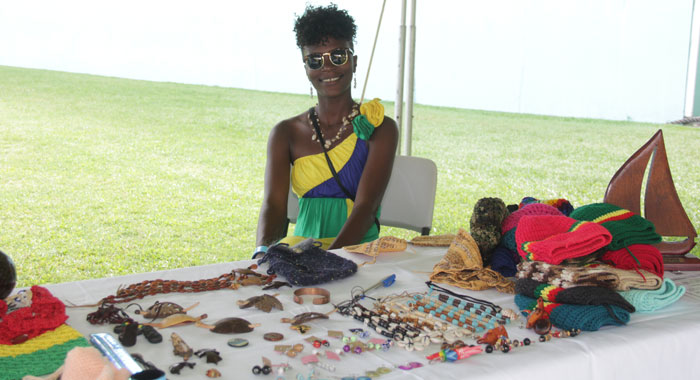 The opposition senator listed what she said were some of her achievements since then, including a town hall meeting in Dauphine in November 2017 and a Character Development and Conflict Resolution Workshop at the Arnos Vale playing field in November 2017.
At that event, she invited Alan Saunders, author of the book "Discovering The Real Me", to conduct a workshop, Bacchus-Baptiste said, adding that the NDP will introduce character education and conflict resolution in schools and Saunders has committed to train teachers who will teach this programme.
Bacchus-Baptiste was appointed a senator on Nov. 20, 2017 and in December of that year, she unveiled her Constituency Development Plan at a town hall meeting in New York.
Among other things, Bacchus-Baptiste said her constituency hosted a consultation for youth amidst proposed changes to the nation's marijuana laws, which Parliament has since approved.
The senator also mentioned two free medical clinics that she held in the constituency during which two physicians contributed their services to more than 40 residents of West St. George.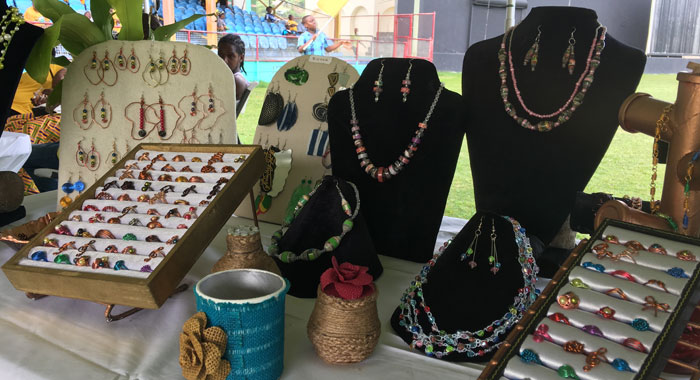 "Look out for the free legal aid clinic and agricultural clinic, coming soon to West St. George. We also recently launched a West St. George Medical Fund to assist anyone who requires serious surgery but cannot afford it. The NDP believes in the health of our nation," she said.
Bacchus-Baptiste said that she gained the greatest reward, however, when streetlights were placed on four utility poles in Ashburton after she lobbied for months.
"One elderly gentleman said, Senator Baptiste, ever since I was a child, I yearned for street lights on these dangerous roads in Ashburton and for all these years, I have never had streetlights. I cannot believe it.' He was almost in tears. This is what you can do when you are committed, even outside of government."
Bacchus-Baptiste said another of her achievements was the exhibition of locally produced items on display as part of the convention rally.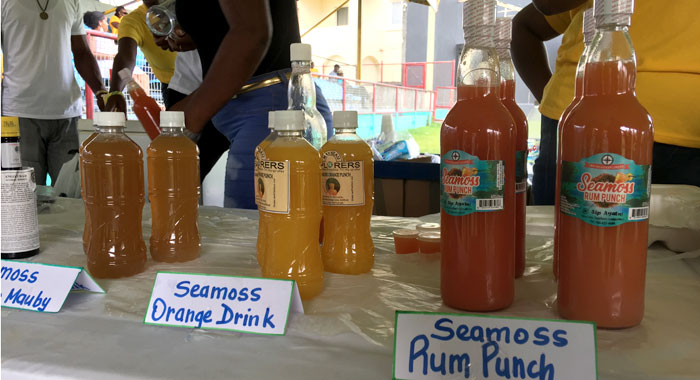 She said the exhibition will become an annual one.
Bacchus-Baptiste said that the NDP — which was formed in 1975 and is the oldest political party in SVG — is an institution and has a mindset to develop the people.
"The ULP is a party of chaos and division," she said, adding that the ruling Unity Labour Party's time in office has been "18 years of broken promises! 18 years confused policies! 18 years of waste! 18 years of arrogance and disrespect and poor economic growth!
"When you go to the supermarket and you can't pay the bill, when your light and water is cut off, and your children are jobless, it is not bad luck. It is bad management and bad polices of the ULP," she said.