The appeal by the three members of the Morgan family against their conviction and sentence in the hot water burning case has been adjourned to next February, the second such postponement since their 2018 conviction.
In April 2018, Senior Magistrate Rickie Burnett jailed for four years Pastor Nigel Morgan, his wife, Althia, and their 23-year-old daughter, Krystal, after finding them guilty of unlawfully and maliciously inflicting grievous bodily harm on Cuthbert Victory of Caruth Village, Mesopotamia.
Mr. and Mrs. Morgan had held Victory as their daughter poured on him a hot liquid from a kettle in the road outside their home in Hopewell, Mesopotamia.
Victory suffered first-degree burns to his back, shoulder, face and chest as a result of the assault.
Immediately after their conviction and sentencing, Kay Bacchus-Baptiste, the Morgans' lawyer signalled her clients' intention to appeal the sentence.
An appeal was filed and came up for hearing in May, but the parties were not ready to proceed.
The matter was also listed for hearing during the last sitting of the Court of Appeal in St. Vincent, last month, but was later removed from the list.
Bacchus-Baptiste later told iWitness News that the appeal will be heard next February.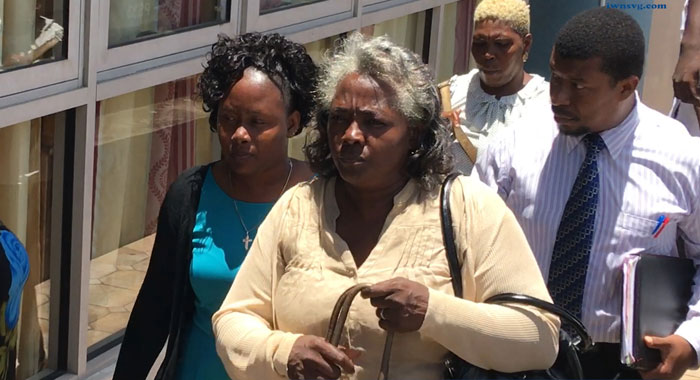 She said that both sides had to file submissions, but that was not done in time.
The lawyer told iWitness News that by the time she got the record of the trial, it didn't get through in time for the October 2019 hearing.
She said that it had taken a long time for her to get the transcript of the hearing from the magistrate's court.
The Morgans had applied for bail, pending the hearing of their appeal, but were denied bail.
The lawyer said her clients can apply for bail now, but since the matter is slated for hearing in February, they are unlikely to secure bail.
One week of after the sentencing, Senior Prosecutor Adolphus Delpelsche, who represented the Crown during the trial, expressed confidence that the Morgans would lose their appeal.
"I am pretty confident. I think the conviction is pretty safe based on the evidence that was adduced by us," Delplesche told iWitness News.
"Appeal is a right. Anybody can appeal a matter, but I am pretty, pretty confident that the conviction will be sustained at the Court of Appeal, based on the evidence," said the prosecutor, who had told the court that the Morgans' actions were "barbaric".