Acting Director of Public Prosecution Sejilla McDowall is advocating for the introduction of judge-only trials in St. Vincent and the Grenadines.
"I look forward to the day when the Criminal Procedure Rules will finally be introduced and we would have sufficiency hearings and that the disclosure that the prosecution is entitled to adhere to would similarly be an obligation of the defence," McDowall said Friday at the closing of the assizes at the High Court in Kingstown.
"I look forward to the introduction of judge-only trials. As we have magistrates making decisions at that lower level, the Eastern Caribbean Court could equally come on board with other jurisdictions and take the weight off the juror when it comes to very complicated matters, to have judge-only trials," she said.
McDowall added: "So I hope that, if not in 2020, soon, that we will take this course."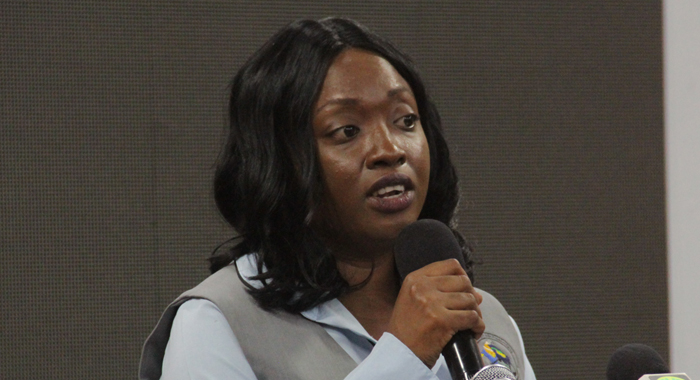 According to the website "In Brief", in criminal courts, the most serious offences are tried on indictment and are normally heard in front of a judge and jury.
The principle provides that when someone is on trial for a serious crime, he has the right to be tried by a jury of his peers and they are the sole determinants of the defendant's guilt.
The judge's role is to ensure the correctness of the procedure and decide on admissibility of evidence.
Therefore, in criminal trials, the judges are not allowed to assume the role of a fact-finder, except for limited circumstances such as in no case to answer applications.
In a judge-only trial, the judge becomes the sole determinant of both facts and law.
Meanwhile, McDowall also said she was looking toward, "in 2020 and beyond", the abolition of preliminary inquiries.
A preliminary inquiry is a hearing held to determine whether there is sufficient evidence to require an accused person to stand trial, before a judge and a jury, for an alleged offence.
A magistrate presides over the preliminary inquiry and decides if the Crown has met the evidentiary threshold.
McDowall said that the abolition of preliminary inquiries will mean more work for the judge and prosecutors.
"The entire court system would be affected but it would all be for the benefit of all," she said.
She said that perhaps the criminal court should be assigned a master, who would assist where the changes she proposed have not come into place.