The inaugural Vincy Sailing Christmas Junior Regatta took place in ideal conditions at Blue Lagoon Marina on Friday.
Fifteen sailors, ages 8 to 17, from all over St. Vincent and Bequia battled it out on the water to see who would become the Vincy Christmas Sailing Junior Champion 2019.
Qualifying races were held in the morning, in sunshine and breezy conditions, with a break for lunch, supplied by KFC.
The afternoon saw closely fought finals for the Yellow, Green and Blue fleets.
Nyle Wilkes, 14, of Calliaqua, sailed a skillful race, using the wind shifts and gusts to gain an advantage over local rival Kai Marks-Dasent and Bequia stars, Jebron Hercules and Royal Boatswain, to win the Yellow Fleet and be crowned overall champion.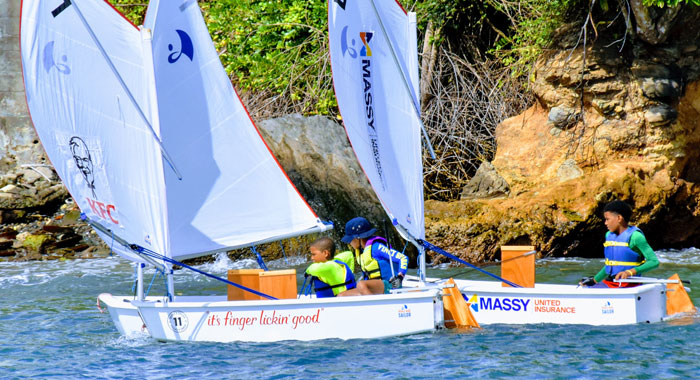 Logan Banfield lived up to the Regatta motto "Never Give Up" by beating Joseph Hadley on the finish line to win the Green Fleet.
And Matthew Clarke, from Bequia, crossed the start line first and held his lead throughout the race to win the Blue Fleet.
Nyle Wilkes learnt to sail as part of the Introduction to Sailing Programme, run by Vincy Sailing Volunteers, held over the summer of 2019.
Persons who you can swim and are interested in learning to sail, for fun or to race, are asked to contact Jenny Trumble at +1784-593-9739 or [email protected].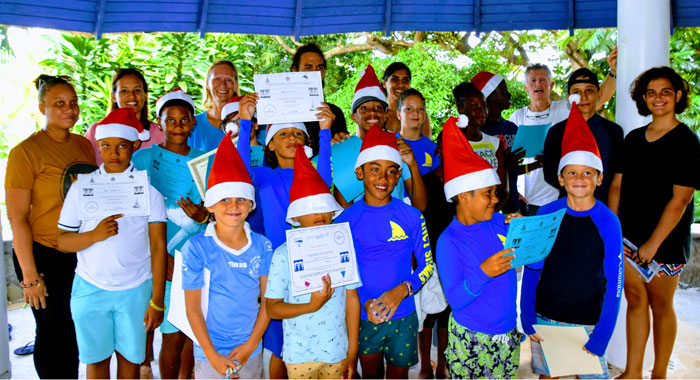 Overall results
Yellow Fleet: 1st Nyle Wilkes, 2nd Jebron Hercules, 3rd Royal Boatswain
Green Fleet: 1st Logan Banfield, 2nd Joseph Hadley, 3rd Noa Mathieu
Blue Fleet: 1st Matthew Clarke, 2nd Joshua Glass, 3rd Benjamin Cyrus