The trial of Eunice Dowers, who is charged with over 40 counts of money laundering, theft and using, without permission, the credit card of her former boss, businessman Bertille "Silky" Da Silva, 89, continues Monday at the Serious Offences Court in Kingstown.
Dowers, a 26-year-old Nigeria-born naturalised Vincentian is alleged to have committed the crimes when she was employed at Da Silva's company, Star Garage, from April 2018 to February 2019.
The trial was adjourned on Jan. 14, after the court heard the testimony of Jason Da Silva, service manager at Star Garage.
Silky, the company's managing director, and Joshua Da Silva, its managing director, also testified ahead of the adjournment.
In asking for the adjournment, prosecutor Rose-Ann Richardson noted her earlier indication that the Crown would like to recall Joshua, but needed to have certain documents filed before doing so.
In his evidence in chief, Jason, told the court that his company replenishes its office supplies through orders online, most notably from Amazon.
He said that the credit card is used to order these items and the card belongs to Silky.
Jason, however, said it is not a personal credit card, but a company credit card, belonging to Star Garage.
Ink, printers, computer parts, miscellaneous items for the office, and paper are ordered using the credit card, Jason said.
Jason said that he, Joshua Da Silva, the company's general manager, and Marlon Stephenson, who was employed at Star Garage at the time, made those purchases.
The service manager said that Silky gives permission to make these orders and the credit card is collected from Silky to do so.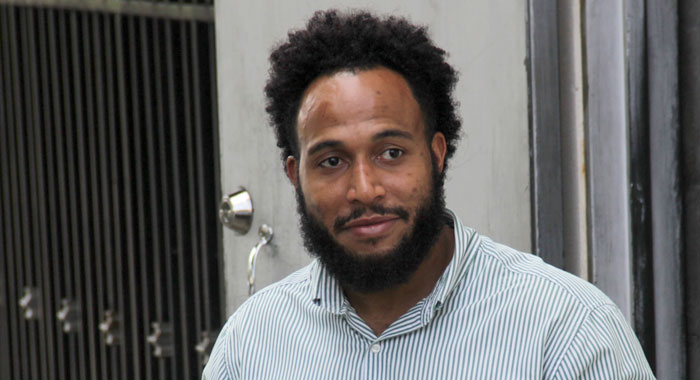 Jason said he has used the credit card to cover expenses — including airline tickets, transportation, hotel, and meals — when he travels for business, but never used the card for his personal benefit.
Jason said Silky authorises his use of the card and he (Jason) has never had any issues with the use of the card.
The card is kept in Da Silva's office, located on the second floor of Star Garage.
Jason told the court that he knows of one occasion when Dowers was authorised to use the credit card to purchase ink for the company.
Jason did not know if Dowers had to have the actual card to make the purchase, but told the court that he had inquired about ink and was told that Dowers was ordering it.
Jason said that Silky authorised Dowers' use of the card at that time but said he did not know how often the card was used nor did he know if Dowers was authorised to use the credit card to buy credit for her personal phone.
He said he has never used the card without Silky's permission or authorisation nor has he ever bought phone credit, hair products, home accessories, exercise equipment, or airline tickets not related to business travel.
Jason said he had never given Dowers permission to use the card for anything other than work-related.
He said he makes an account of his spending when he goes on business travel and answers to Joshua and Silky.
Jason was cross examined by defence counsel Grant Connell.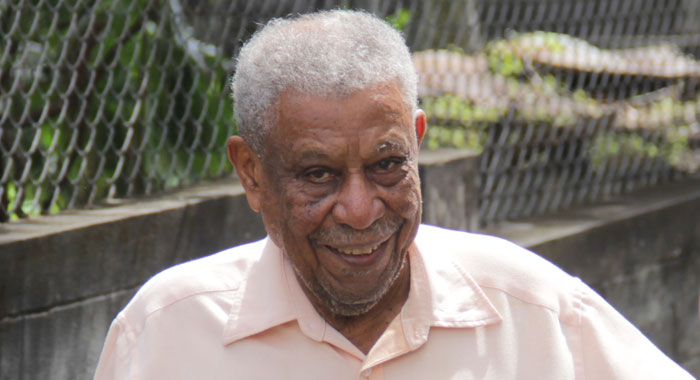 During cross examination, Jason said that he had to go to Silky in person for the credit card when he wants to use it.
He, however, said he did not sign a book or anything when he collects the card.
Jason said Silky's name and Star Garage are on the card.
Asked what he shows when he travels to show a nexus between him and the card, Jason said that the company sends preauthorisation, adding that the card is mostly used at hotels and for incidentals.
Asked if the company does that at Royal Castle in Trinidad, Jason said that for food and other miscellaneous spending, he would use cash when he travels.
He said the card is also pinned.
Jason said he is not an additional cardholder and he did not know of any additional cardholders. He further said that he only knows of one company credit card.
He said he was not sure how many times Dowers ordered office supplies on behalf of the company.
He said that the one occasion he knows of, he had inquired about ink and Silky had told him that Dowers had ordered ink on behalf of the company.
Jason said he did not know how Dowers got the card or the information on the card to make the purchase.
He said that he knew, at that point, that Dowers was a Nigerian but had no reason, in light of that information, to question her access to the credit card.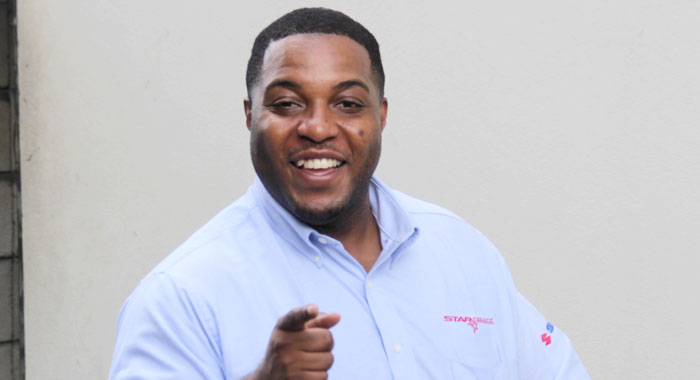 Jason was testifying after his older brother, Joshua, the company's general manager, who has told the court that he had expressed concern to his uncle, Silky about hiring Dowers, in light of her Nigerian nationality.
During cross examination by Connell, Joshua told the court there were never occasions when he was using the card and Dowers was around.
He further denied the suggestion by Connell that Dowers told him (Joshua) that she would tell Silky what he (Joshua) was allegedly doing with the credit card.
"I would never put someone like Miss Dowers in front of me. She is a junior level staff," Joshua said.
He also said it was not true that in June 2018, Dowers drew to Silky's attention certain information for a credit card statement that resulted in Joshua being summoned to Silky's office.
"That never happened. She is no accountant, no manager," Joshua said. "She is no senior member in my family so that will never happen and never happened. Never happened before."
Joshua also denied that Silky would have found out about his misuse of the card, as the lawyer had alleged, because Silky gets a bank statement monthly.
Joshua said it was not Silky's role to analyse the statement.
"It's from our company," he said, adding that the accountant has to ledger what was spent and Dowers would never be in one of those meetings.
He also denied that he and the company's then marketing manager, Marlon Stephenson, convinced Silky to sign an automatic deductions slip.
Joshua said that payments for the card are made automatically through the banking system.