A Jamaican man who has been living in St. Vincent and the Grenadines for four years can add prison to his list of Vincentian experiences.
Chief Magistrate Rechanne Browne, on Tuesday, jailed the man, Warren Campbell, a Barrouallie resident, for 10 months for hitting his girlfriend.
Campbell pleaded guilty to a charge that on Feb. 13, 2020, at Barrouallie, he wounded Isla Duncan.
The duo has a 7-month-old child and had an argument at their home.
The argument escalated and Campbell struck Duncan in the face, resulting in an injury that took five stitches to close.
On hearing the fact, the chief magistrate adjourned the sentencing to Wednesday (today) and ordered that Warren be remanded into custody.
However, later in the day, Senior Prosecutor Adolphus Delplesche told the court that Duncan had arrived.
When Duncan took the stand, she told the court that it was the first time that Campbell had struck her and she felt "bad about the situation".
Duncan said she couldn't even remember where the baby was when she (Duncan) was struck.
The woman's answers to the chief magistrate were, at times, inaudible.
She told the court that she feels pain in the temple area when she speaks, especially if she speaks loudly or shouts.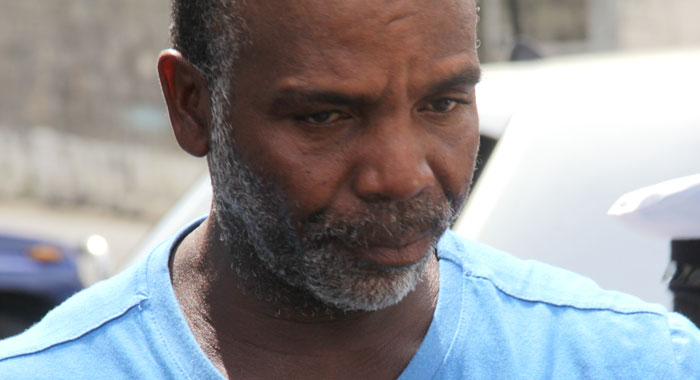 Addressing the defendant, the chief magistrate said:
"Mr. Campbell, like a firearm offence, to me this is serious. We have too many incidents, like firearms, of assault in this country."
Browne said that the medical report spoke of a wound with bleeding and the court, therefore, wanted to hear from the complainant.
The chief magistrate noted that Duncan had to receive five stitches in the face.
She further observed that "a baby was in the whole melee".
"You, for sure, I know, don't want anyone to give you a slap or box in the face," Browne further said.
"She could hardly talk. She can't talk properly," the chief magistrate said, referring to the complainant.
"I do not know, sir, how you could escape a custodial sentence for that. Have a seat," she told Campbell as she stood down the matter until later in the court proceeding.
Before the adjournment, Browne handed down the 10-month sentence on Campbell.