A Campden Park woman died in Rillan Hill, on Wednesday afternoon, after she was struck by a pickup truck, reportedly as she was standing at the side of the road.
Police say the dead woman is Shanelle John, a service station attendant, whose age was given as 31.
Two children, a boy and a girl, were rushed to hospital after the incident, but their present condition is unknown.
iWitness News was unable to independently verify that the children are actually John's, who is said to be a mother of three.
Residents who assisted the children after the accident told iWitness News that the boy had injuries to a large section of his face, while the girl had fewer observable injuries.
The two were reportedly knocked unconscious as a result of the accident.
John was struck by T3289 driven by Gary Cozier, 46, of Belair.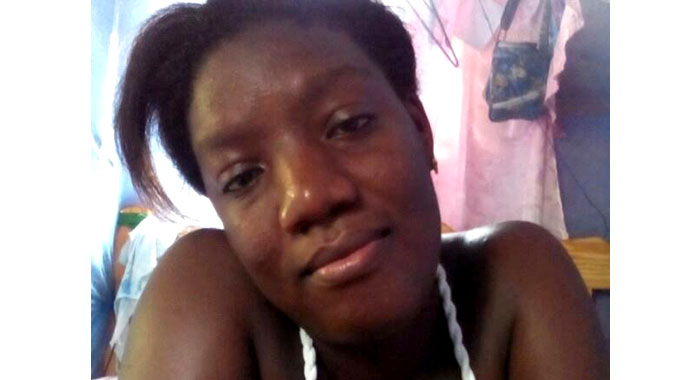 The vehicle was travelling north on the route from Kingstown to Rillan Hill , a South Leeward community located at the cross road to Buccament Bay and Vermont.  
Witnesses said that John, along with two children, were on their way to a nearby preschool, located on the ground floor of a two-storey house, when tragedy struck.
Residents told iWitness News that the vehicle had been swerving in the road immediately before it crashed into the woman and the children.
They said that the woman had jumped off the road onto the nearby lands in an effort to avoid being struck by the oncoming vehicle.
The woman's shoes were in the area where residents said she was struck, several yards away from her body.
iWitness News understands that the vehicle dragged the woman over several yards to where she died on the parking area of the home where the preschool is located.
The vehicle crashed into the house, resulting in some damage to the property.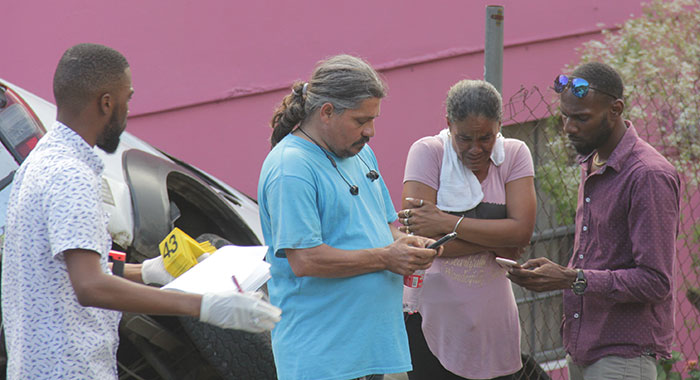 Other residents of the village who were hanging out at a shop a couple hundred yards away, told iWitness News that the vehicle had been swerving in the area also and almost crashed into a truck parked at the side of the road.
iWitness News understands that the driver told residents and police that he is diabetic and that his blood sugar appeared to have fallen quickly, resulting in near loss of consciousness.
Cozier was seen drinking a soda at the scene shortly after the crash.
John is the second road fatality in St. Vincent and the Grenadines this month.
On March 8, a vehicular accident in Sandy Bay claimed the life of Lucille Brackin, 46, of Magum, a small village between Sandy Bay and Overland, in north-eastern St. Vincent.