A resident of Calliaqua, on Friday, mounted a one-man protest against the continued warehousing of cement in the East St. George town and the resulting health hazard
"It is basically where this cement storeroom has been located here and it is creating a serious environmental hazard in terms of the dust and so on," said Roger Gurley, who told iWitness News he plans to raise the issue even with the World Health Organisation.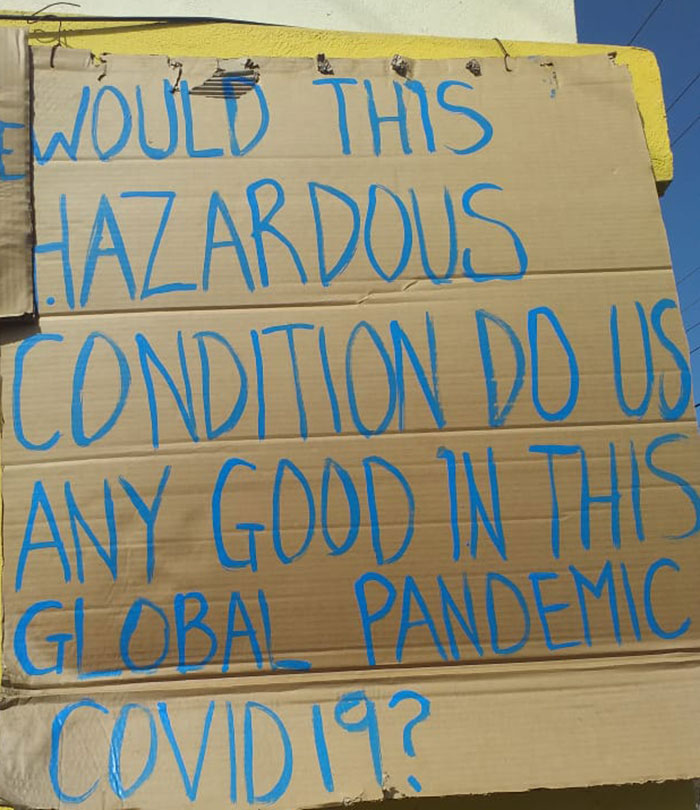 "There are restaurants and so on that can't function when they (cement warehouse) are in operation, like yesterday when they start drogueing (transporting) the cement and as this operation started, a lot of things are being affected. Traffic hazard, restaurants and shops and so on can't function and a lot of things like that," Gurley further said.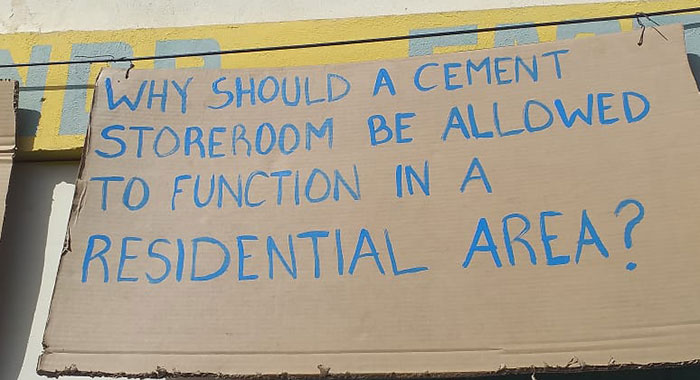 He said that the Rock Hard Cement warehouse has been located in the area for about five years.
He said he went to the Planning Department about two months ago and they said they would look into the operation.
"When I went back there a second time, they told me they (the cement business) had only had six months' approval to operate there."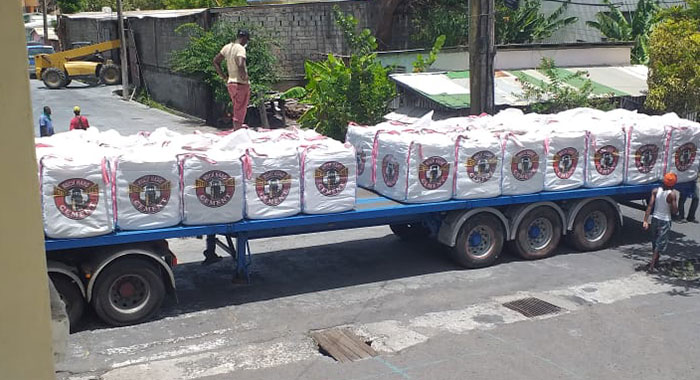 He said that the planning officials told him that they would look into the matter and get back to him.
"They took my number saying they would get back to me but they never did. They never called me, but I got wind last week that they are going to bring cement again.
"So I went back to them telling them that I understand that cement is coming and they had took my number promising to get back to me and I never got any word so I went to find out what's happening."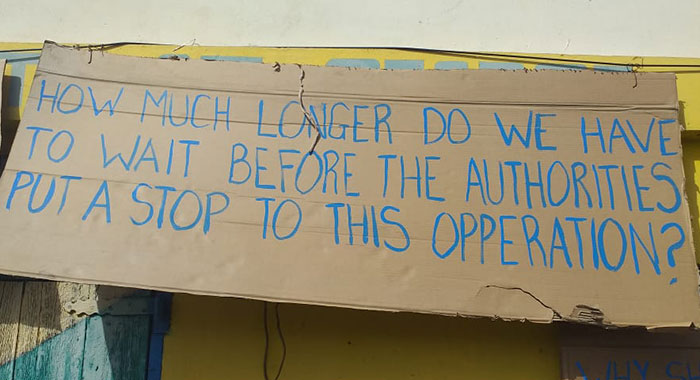 Gurley said the planning workers told him that the Planning Board had met and no permission was granted for further operations of the cement warehouse.
Gurley said that, on Thursday, he told the planning officials he had heard that another cement shipment was en route and asked what was the next step.
"She said she can't operate on hearsay. I told her, 'Well, fair enough' … but I reminded her that both departments are departments of government and all she had to do was call the Port Authority to find out if cement is landing here, who it is for and whatever, and it could have been easily done. But here it is that on Friday I start seeing cement drogueing in."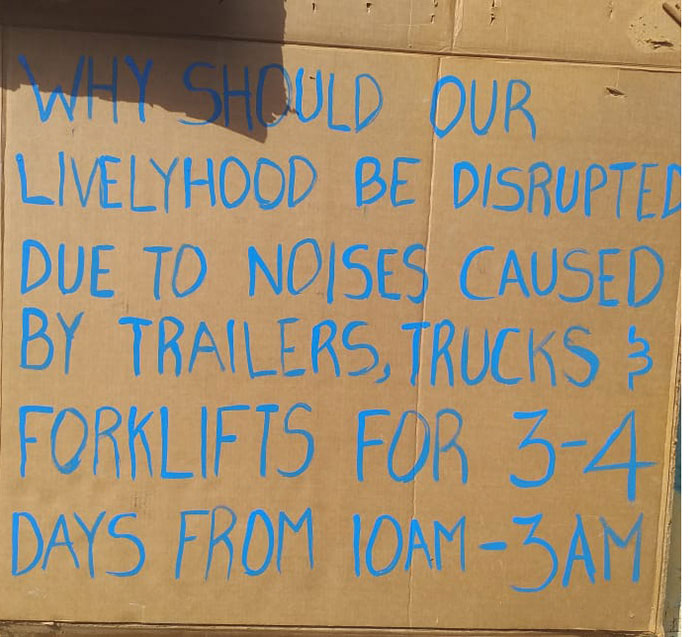 Gurley told iWitness News that the cement warehousing began at 9 a.m. Friday and continued until about 1:30 a.m. Saturday, resuming later Saturday morning.
"In fact, I went to take a photo where they were offloading cement to put it on front another truck in front of my building. One of the operators threatened to run the forklift on me," Gurley said.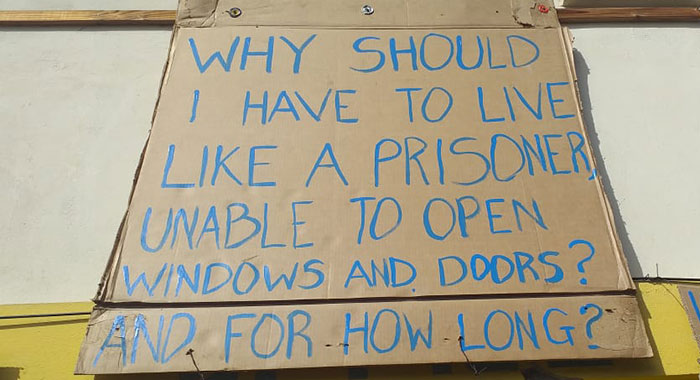 He said he had had a letter that a staff member at the planning department had asked him to hold off on because they were looking into the matter.
"So I didn't submit the letter but I have a letter ready to submit to the Ministry of Health — because it is a health hazard, the Traffic Department — because of the traffic situation in the area, to Ministry of Transport and Works — because of the destruction of the roads and the sidewalk and so on, and to the minister in charge of East St. George, which is Camillo Gonsalves, and one to planning.
"And I have a list of petitioners who signed to have this thing removed, based on the content of the letter," Gurley said, adding that he had already collected 25 signatures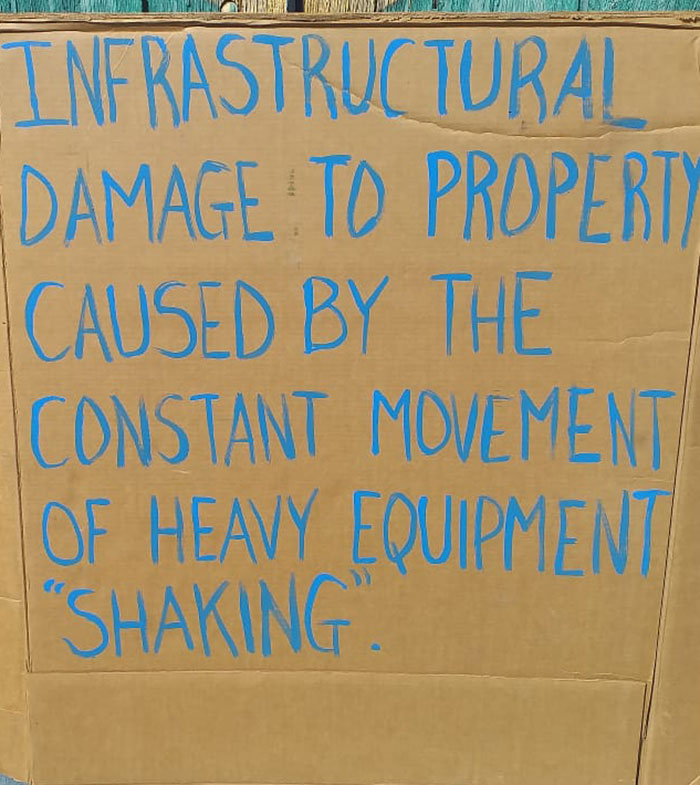 He said that the planning department told him that the planning board met and had decided that the cement operation should be discontinued.
"But lo and behold, up to this morning," Gurley said, adding that Calliaqua "is under water" and the constant operation of heavy equipment in the area is resulting in infrastructural damage.
"Well, to my property for sure because I start seeing cracks and you can feel the vibration when they operate.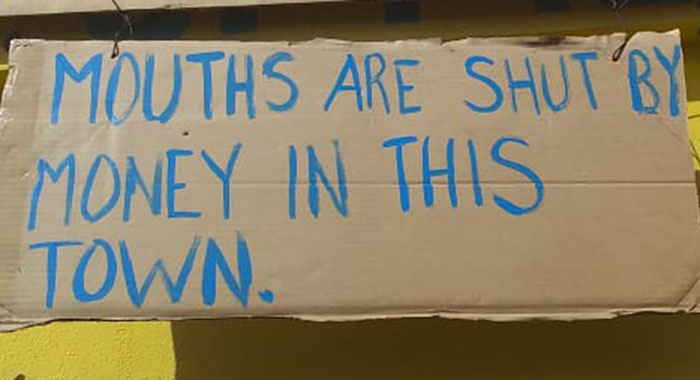 "The operation has detached telephone lines from poles and has even uprooted poles. VINLEC had to change a pole about a month ago; the road surface is damaged as are sidewalks and culvert crossings," Gurley said.
"I personally am not going to stop with this thing because I plan to write a letter to the World Health Organisation as well, submitting my letter to the government — various ministries."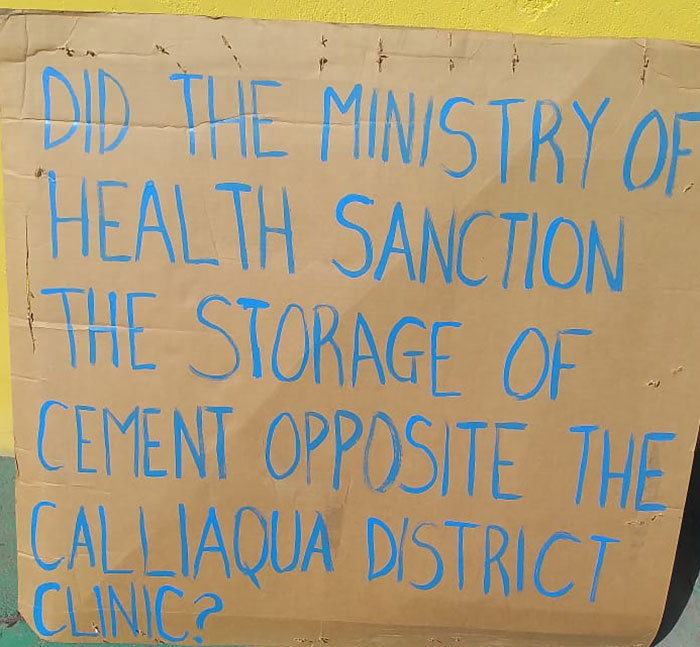 He said he understands that a teacher from the Calliaqua school had done a project on the hazards in the area and included the cement operation as one of the hazards.
"So I am trying to get a copy from her as well to submit with my letter because what I am seeing here now, I am not going to leave it here. I am going to put the letter into motion now."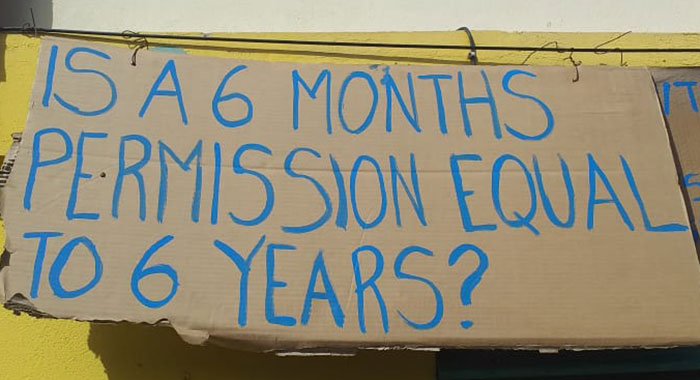 He said that the cement is imported about three times a year.
"And the last five years they've been here, I cannot open my house — none of my windows upstairs. Well even downstairs I don't open because I could show you photos of ornament that I put on space saver, when you move them out, the print is right there," Gurley said.