Young St. Vincent-born Sage Williams was the fastest cyclist in his category on Sunday at the Barbados Cycling Union National Youth Championship held at the Garfield Sobers Complex.
Williams, 8, who lives in Barbados has been racing since 2018.
The athlete, the son of Shafia London-Williams and Grenville Williams, races with the Plus Swift Cycling Club under the tutelage of coach Ivan Puckerin.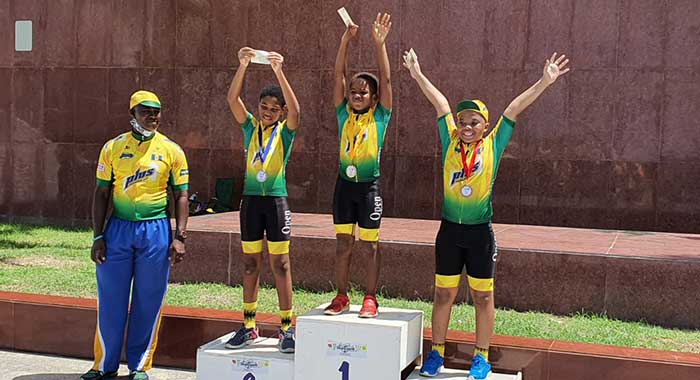 On Sunday, Williams worked hard to get to the podium winning all three of his races in the 8 to 10 years old BMX category.
Williams is known in the Barbados cycling community for his prowess as he remains undefeated in all races in which he has participated, put on by various clubs and the Barbados Cycling Union. He also received recognition for overall outstanding performance at Sunday's event.