Ever wondered what it is like to have triplets? Well, Alicia Christopher, mother of 5-year-old triplets says it is triple the fun, but also triple the duties.
"When people see them they are always like, 'Oh triplet! And they are so beautiful and nice. Triplet!" she said.
The 38-year-old woman, who also has a 20-year-old son, spoke to iWitness News outside her daughters' primary school in Kingstown, on Tuesday.
Some other parents were mischievously teasing her, saying that she did not know the difference between the three kindergarten students.
"I know the difference yes. To me, they don't look alike, but to people, they say they look identical, but not to me," Christopher told iWitness News.
And just as the children's names – Faith, Grace and Hope Poyer — do not rhyme, their mother says so are their faces different to her.
"They ain't look alike to me so I know each of them. Sometimes, I know them by their voices. I know who is crying. I can tell who is crying," the Edinboro resident told iWitness News.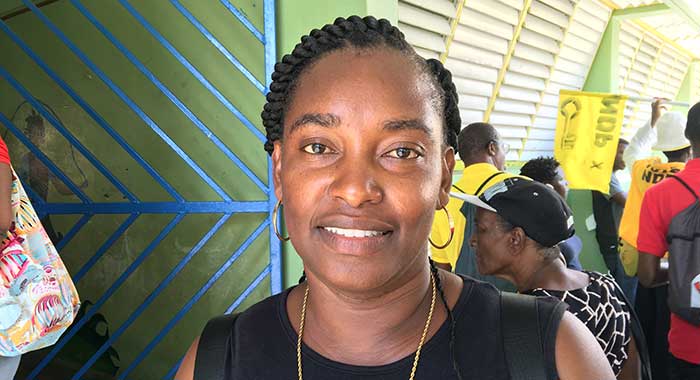 But do the triplet sisters know themselves and each other?
"Yes. They know themselves," the mother told iWitness News in the lunch time interview as she brought the children back to their school.
"But, sometimes they will tell one another, 'Let me see your face', so they will know who they are taking to.
"Faith will say to Grace, 'Let me see you.' And when she sees the face, she would know that is Grace and not Hope.
"If they want to make a complaint, they would watch to see exactly who before they come and make the complaint to me," the mother said.
The children's father is a migrant farm worker, who spends most of the year in Canada.
And while their brother helps, getting them ready for school could still be a hassle for their mother.
"It is very difficult because getting round with them is very hard. Taking them to school can be very hard on mornings and picking them up on evenings.
"Travelling on the bus with them is very hard, but it is mostly getting them ready on mornings. Because it is very hard on mornings to get them to eat their breakfast and get them dressed and so on."
Christopher said that she used to work in Kingstown but had to quit her job in order to take care of her daughters.