Popular radio personality and Community College lecturer, Rochard Karim Ballah, was, on Tuesday, sworn in as Parliamentary Secretary in the Office of the Prime Minister, Ministry of Foreign Affairs, National Security, Legal Affairs, and Information.
Ballah, who wears dreadlocks and is commonly known as "Pitbull", was appointed a government senator after last Thursday's general elections, in which the Unity Labour Party (ULP) was returned to office for an historic fifth consecutive term.
The ULP won the poll 9 seats to the New Democratic Party's six, having snatched the North Leeward seat by a single vote.
Ballah took the relevant oaths at a ceremony at Heritage Square, Kingstown, and is the only parliamentary secretary in the 12-member, all-male Cabinet, which also includes Attorney General, Jaundy Martin, a public servant.
Ballah is joined by three first-term parliamentary representatives including Carlos James, MP for North Leeward, and a lawyer who was declared the winner by one vote after a contentious, 17-hour recount that ended last Saturday.
James, a lawyer and former journalist, is a former senator and Speaker of House of Assembly during the last Parliament, which was dissolved on Oct. 9.
He has been assigned the Ministry of Tourism, Civil Aviation, Sustainable Development, and Culture.
Curtis King, who is MP for West St. George, a former educator who retired as headmaster of the St. Vincent Grammar School, heads the Ministry of Education and National Reconciliation.
Orando Brewster, who secured a decisive victory in Central Leeward at his first outing at the polls,isMinister of National Mobilisation, Social Development, Family, Gender Affairs, Youth, Housing, and Informal Human Settlement.
Brewster, a preacher, holds a bachelor's degree in medicine but abandoned his internship, choosing instead to pursue politics.
Also returning to the Cabinet for a fifth term is Julian Francis, who held the Transport, Works, and Local Government port folios for most of his 20 years as a senator.
However, this term, Francis, who is general secretary of the ULP, has been assigned the Ministry of Urban Development, Energy, Airports, Seaports, Grenadines Affairs, and Local Government.
The other members of the cabinet are as follows:
Ralph Gonsalves:
Prime Minister, Minister of Foreign Affairs, National Security, Legal Affairs, and Information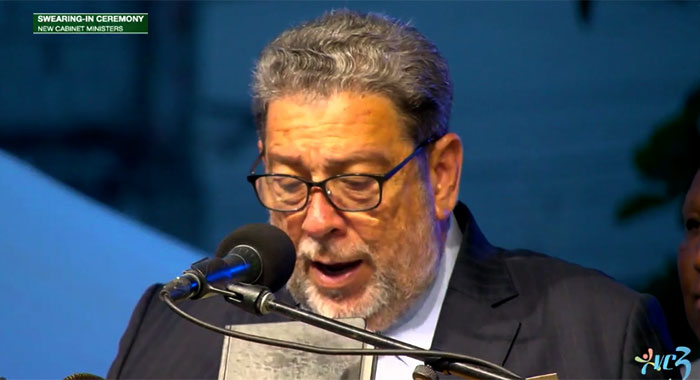 Montgomery Daniel:
Deputy Prime Minister, Minister of Transport, Works, Lands, and Physical Planning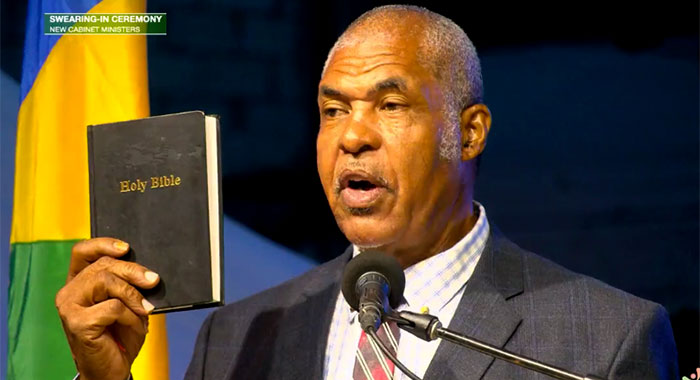 Saboto Caesar:
Minister of Agriculture, Forestry, Fisheries, Rural Transformation, Industry and Labour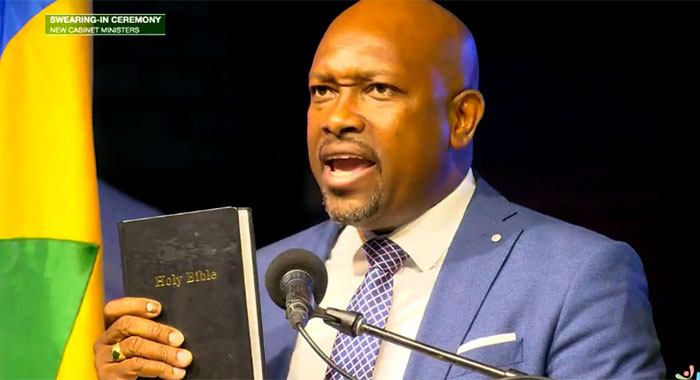 Frederick Stephenson:
Minister of the Public Service, Consumer Affairs, and Sports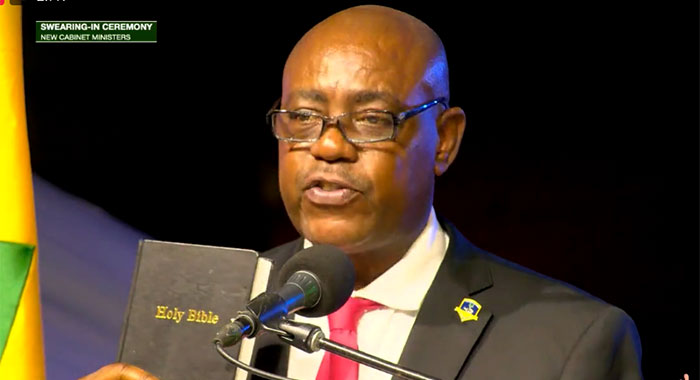 Camillo Gonsalves:
Minister of Finance, Economic Planning, Information Technology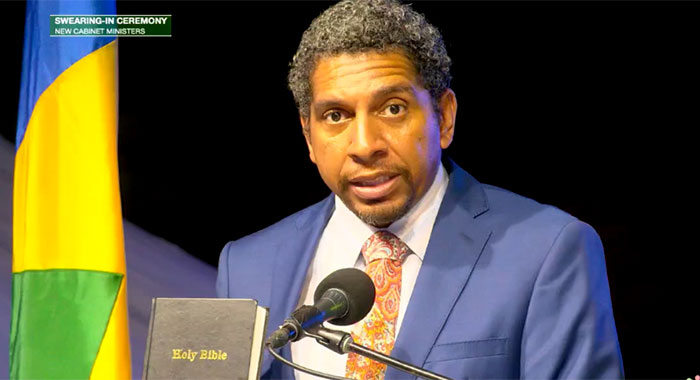 St. Clair "Jimmy" Prince:
Minister of Health, Wellness, the Environment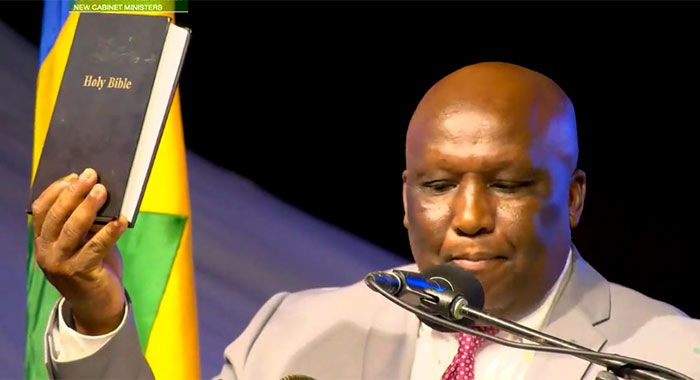 Carlos James:
Minister of Tourism, Civil Aviation, Sustainable Development, Culture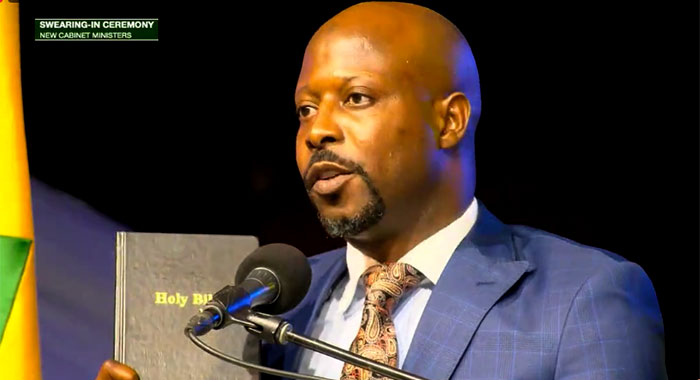 Curtis King:
Minister of Education and National Reconciliation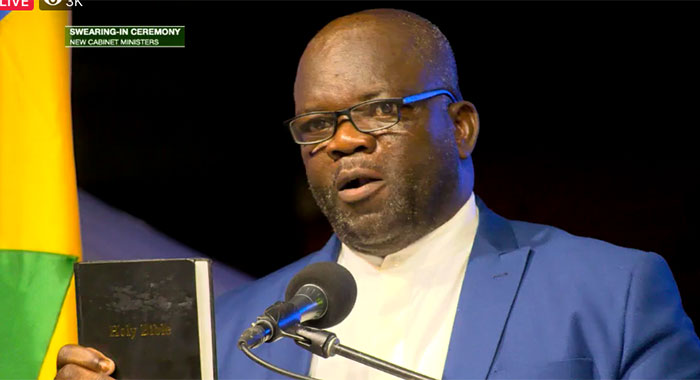 Orando Brewster:
Minister of National Mobilisation, Social Development, Family, Gender, Youth, Housing, and Informal Human Settlement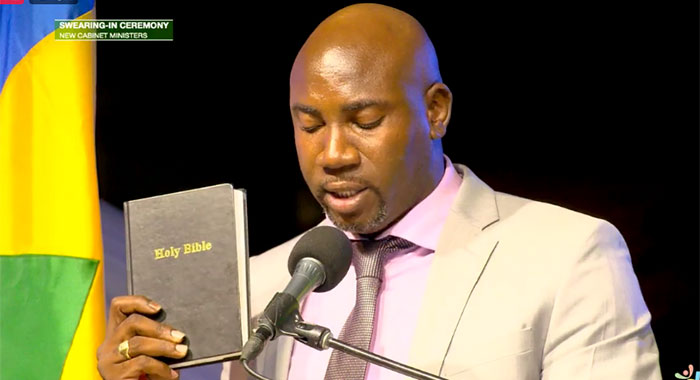 Senator Julian Francis:
Minister of Urban Development, Energy, Airports, Seaports, Grenadines Affairs, and Local Government