By Kenton X. Chance
The two accused murderers who escaped prison earlier this week, arrived around 5 a.m. on Wednesday, dressed in black, carrying Kentucky Fried Chicken, bread, cash, and "nuff knives" at the Lowmans Leeward apartment where they were recaptured one day later.
When they knocked, 29-year-old Shadene Farrell, one of two residents of the apartment, opened the door. The other resident, Ayesha Holder, the girlfriend of one of the escapee's brothers, was not at home. 
It was the first time that Farrell was seeing, in person, accused murderer Ulrick "Chucky" Hanson.
However, she had seen the other fugitive, Veron Primus once before, four years ago, when she had visited the Her Majesty's Prison (HMP) in Kingstown, from which he escaped twice in just over a year.  
But since June 2020, the duo had been communicating frequently via cell phone, even as Primus was awaiting trial for murder and was serving a 16-month sentence for escaping from HMP in September 2019.
Their conversations had evolved to the point where Farrell and Primus were having phone sex.
And, at the apartment, Primus, who is accused of killing two women since 2006, demanded unprotected sex with Farrell, who consented.
After the intimacy, Primus found condoms in Farrell's room and slapped her twice, while accusing her of having another man.
Before Primus and Hanson would be recaptured — around 9:30 a.m. Thursday — Farrell would travel to Kingstown, where she purchased a cellular phone for Primus.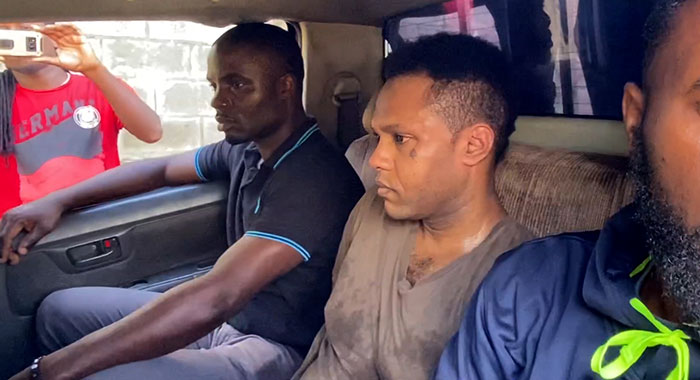 The details of Farrell's interaction with the two escapees were recorded in a five-page caution statement she gave to police after her arrest at the apartment on Thursday, after police apprehended the two fugitives.
The caution statement was read at the Kingstown Magistrate's Court on Friday, where Farrell, a mother of 9- and 6-year-old children, both of whom are living overseas, was jailed for one year for assisting the escaped prisoners.
Farrell pleaded guilty to a charge that between Dec. 9 and 10, at Lowmans Hill, knowing Primus and Hanson to be guilty of escaping lawful custody, did, without lawful authority or reasonable excuse, an act to impede their apprehension or prosecution.
Primus is awaiting trial for the November 2015 murder of 33-year-old real estate agent Sharlene Greaves, whose body was found with stab wounds at her office in Arnos Vale on Nov. 13, 2015.
He has also been indicted in New York for the 2006 murder of 16-year-old Chanel Petro-Nixon.
Hanson, on the other hand, is awaiting trial, along with three other persons, for the 2018 murder, of Rodney George, of Victoria Village.
The body of the 50-year-old security guard was found with its throat slit on Sept. 1, 2018 at his workplace in Arnos Vale.
Phone sex in prison
Before Farrell's caution statement was read in court, Senior Magistrate Rickie Burnett, asked the prosecutor, Police Sergeant Renwick Cato if there was any reason why he did not want it to be read in court.
Cato said he had no objection to the document being read but asked that the detective Corporal Nikisha Layne, who had recorded it, read it to the court.
The magistrate noted that had Farrell been tried, the caution statement would have been read in court.
In the statement, Farrell said she knows Primus through Holder, her best friend, who is Primus' brother's girlfriend.
She said that she knew Primus was in prison, having first seen him there when she visited four years ago.
Primus was arrested in April 2016 and charged with Greaves' murder, even as police were investigating his alleged abduction of another woman, who was reported held against her will at a house in Vermont for the first four months of that year.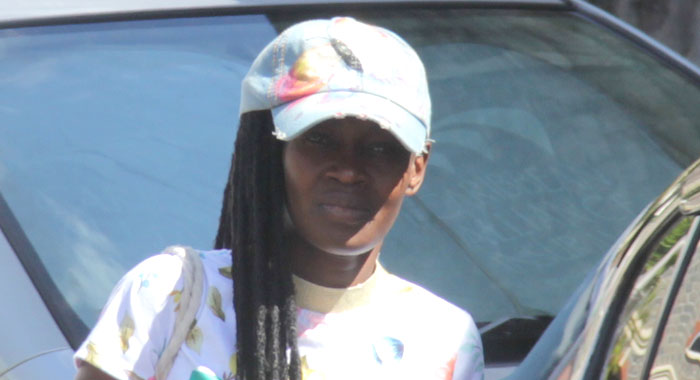 Primus and Farrell began communicating in June 2020, initially on Holder's phone, but Farrell gave her number to Primus when he asked for it.
According to the woman's statement to police, she called Primus once when he was in prison resulting in his cell phone being taken away.
Primus later told her to change her number and she did so and he then called her on the new number and they began communicating with each other via WhatsApp, video and regular audio calls.
Farrell told police that Primus would call her at 7 a.m., 2 p.m. and at night.
"We usually phone sex and he would ask me how my day [went] and so," she said.
And when Primus was transferred from HMP in Kingstown to the Belle Isle Correctional Facility, in Belle Isle, they would be on the phone "very regular".
It was during this time that Primus told Farrell of his friend, "Tattoo Man" (Hanson).
After some time, Farrell told police, Primus was transferred back to HMP and she did not hear from him for about a month.
However, he called her one night and a man was at her house.
Farrell said she told Primus that she could not speak at the time because she had a friend there and he got upset and she had to turn off her phone because of his calls.
The following day, she telephoned Primus, who called her a "whore".
However, they moved past that fight, Farrell told police in the statement in which she said Primus had told her of his unsuccessful attempt to get prison authorities to move him to another cell because the one he was in was "noisy".
Farrell had gone to one of the telecommunications companies to do a SIM replacement for Primus, to ensure that he still had use, in prison, of a cellular number that he had before his phone was confiscated.
She said she gave the SIM to "a boy" to take to prison but she could not recall who the person was.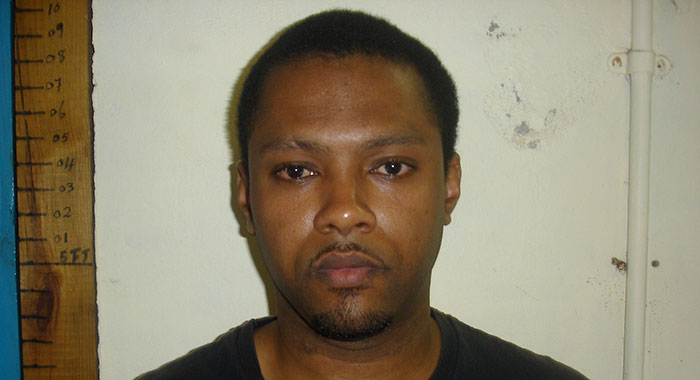 Before escape, Primus repeatedly told woman he was at her window
She said that last week, Primus was "making jokes" telling her that he was at her window, but when she looked out she did not see anyone there.
"Twice in the week", Primus woke up Farrell with a video call and asked her who was on her bed. She positioned the phone to show him that it was she and her pillows. But Farrell had to turn off her phone because Primus was calling her continually, she told police.
The Saturday before the prison break, Dec. 6, she missed a call from Primus and later returned the call.
Farrell, who sells jello shot — jello mixed with alcohol — for a living said that her phone "mash up" at a wet fete, so she had used her best friend's phone to tell Primus this.
"So I did not talk to him since."
Farrell said that on Wednesday morning, about 5 a.m., she was at home making jello shots when she heard a knocking on the door.
She opened the door and saw it was Primus and Hanson "holding on to each other".
Primus was wearing a black short sleeve shirt and a black long sleeve shirt, black long pants, and sneakers and had a black travelling bag.
The bag contained clothes, a towel and a jacket — "like a woman jacket," Farrell said.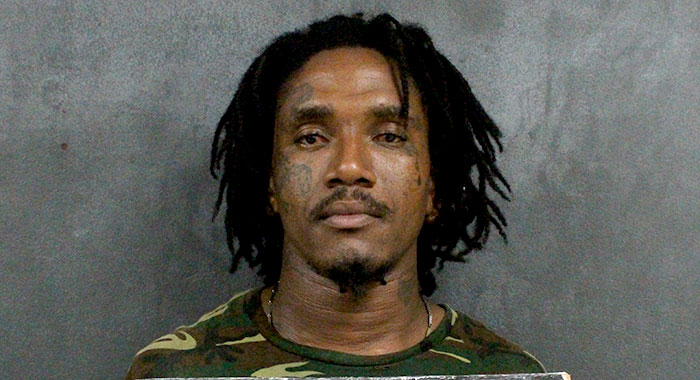 Hanson was dressed in all black and had a black stocking on his head. The two escaped prisoners sat down in the kitchen and both drank water from the same cup.
Farrell said she told Primus that they could not stay there and he told her that in "30 minutes or so, they go find out that they gone" — a reference to the prison authorities.
The fugitives had "nuff knives but they didn't pull them at me" Farrell, she told police.
She asked Hanson if he had somewhere to go and he said yes, so she asked him why he did not take Primus with him rather than come to her home.
Primus replied that the sun was rising, Farrell said, and she continued making her jello shots, but Primus was telling her that that was not the time to be doing so.
'I so frighten, I smoke 'bout four weed'
The woman told police that when she was done, she took up the garbage to throw it out but Primus asked her if that was garbage day and she said no.
He then told her that she did not have to carry out the garbage.
Farrell told the two fugitives that she did not have any food in the house and offered to make them ginger tea, which Primus refused and Hanson accepted.
Farrell said she was trembling as she was cutting up "a weed" (marijuana) and Primus told her to calm down and that he would not do her anything.
She said she told the men they had to leave, but Primus said he could not because it was broad daylight and they go kill him".
"I say, 'Well, they go kill me'," Farrell said, adding that Primus was on his phone and went into her room while using the device.
Hanson was at the window.
"I so frighten, I smoke 'bout four weed," Farrell told police.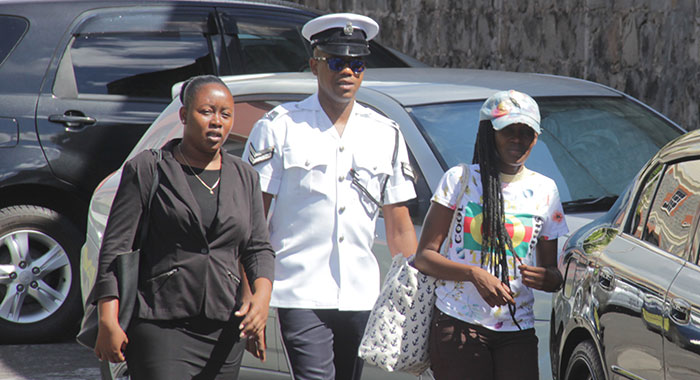 She said she had refused the KFC and bread that Primus and Hanson had brought with them and she tried to find excuses to leave the apartment, but Primus kept telling her that she did not need to go anywhere "right now".
Someone from Great House came to the house and Farrell opened the backdoor and spoke to the visitor, who had come to see her flatmate.
Farrell said she told the man that her housemate was "up the road", adding that she was giving the visitor "an eye" and did not even offer him a spliff (marijuana cigarette).
He said the visitor left but she did not know if he had seen the two escapees.
The escape
The woman told police that Primus had a white envelope with money, but she was not sure how much and she asked Primus how he had gotten to her house, he said a vehicle dropped him and they walked the rest.
"He did not want to tell me," she said, adding that Primus told her that to escape the prison, Hanson "dig a hole and climbed over by VINLEC", the corporate headquarters of the state-owned electricity company bordering the prison.
However, in the process, Hanson got hooked up and his shirt ripped and he hurt his foot, having probably been scraped by a rusty nail, Farrell quoted Primus as saying.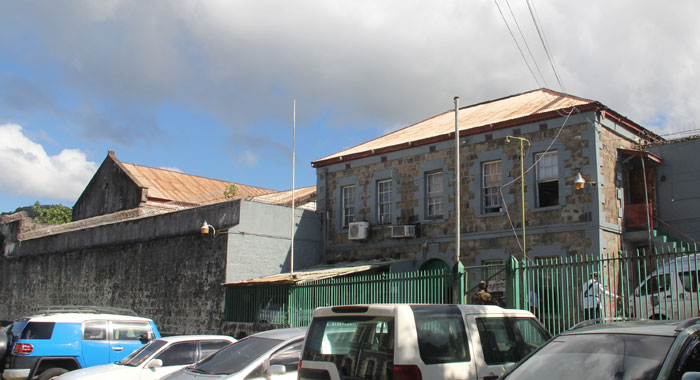 Primus further said that the security guards at VINLEC probably had probably seen him and that Hanson has been waiting for him after the escape.
Farrell said that Primus did not tell her who assisted them in their escape.
She said she never gave Primus direction to her house.
Sex, slaps, and slumber
Wednesday night, men were pacing in the house because Farrell told them that her housemate might come home.
Only the bathroom light was on and she went to lie down in her room, Farrell told police.
She said that Primus entered, locked the door and asked to have sex but she told him she was not in the mood because she was scared.
"But I still give him the sex. He did not force me or anything; we never use no condom because he say he not using any condom," she further told police.
The woman said that after they had sex, Primus searched her cupboard and found some condoms there.
She said Primus showed them to her and asked her if she had been using them "on the man".
Farrell told Primus that the condoms belonged to housemate but he did not believe her and said she should tell him the truth.
She told Primus that she would scream and he slapped her twice and put on his clothes and went back into the living room, where Hanson was.
She said that was "the first time" she and Primus had had physical sex.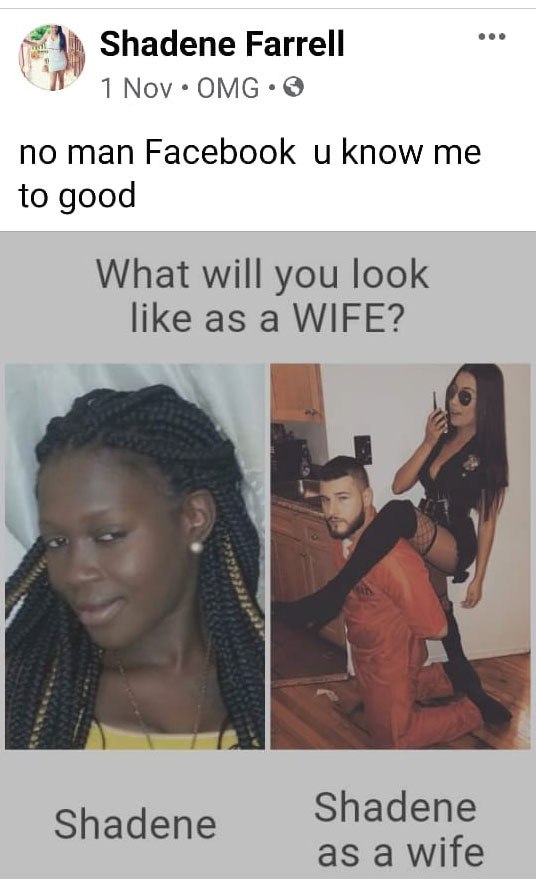 Farrell said she fell asleep and when she woke up, Primus was next to her.
She said that when she got up Primus asked her where she was going and she said to throw out the garbage, because the truck comes after 3 a.m.
He asked her if she had to put on clothes to go downstairs to throw out the garbage so she wrapped the blanket around her.
Hanson was lying on the floor in the living room and Farrell asked him if he wanted an airbed. He said yes, so she inflated it for him and told him he could sleep in the spare room.
Hanson, however, continued to sleep in the living room. Primus was in Farrell's room.
Farrell said she went back into her room and put on a shirt and went to lie down but did not fall asleep again.
She said she put on three-quarter jeans but no underwear and Primus asked her why she had put on the pants and she told him that she could not walk around without clothes while Hanson was in the house.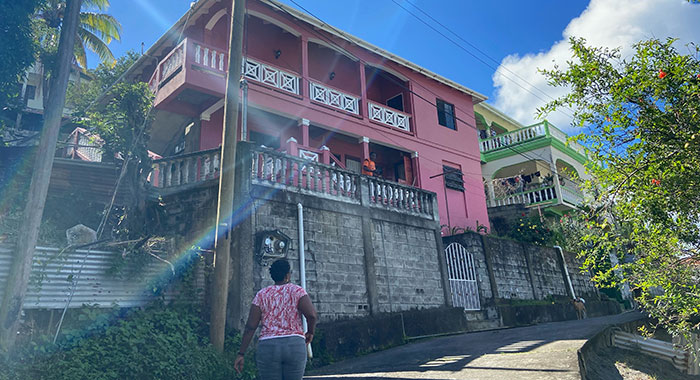 The recapture
Thursday morning, Farrell said, both escapees were using their phones and Hanson went into the room to talk to Primus.
Farrell said she went into her purse, took out her passport, "eased out the room" and went by her best friend.
Before Farrell left the apartment Thursday morning, Primus had given her $150 to buy a phone at Digicel.
Farrell said she bought the phone at Little Tokyo because she did not want to buy the phone.
She used her passport to make the purchase and later threw away the phone in Lowmans.
She told police that after leaving the house, she had gone to see Holder and had told her that Primus and another 'fella' were at the apartment.
Holder was trying to call her boyfriend but did not get through, Farrell told police.
On her return from Kingstown, Farrell said she went to a shop to buy something and said she heard people saying that they had found "the men" in Plan so she went to Holder and told her what she had heard.
Farrell said Holder told her to go to the house, which she did, and she met the police and told them that she lived at the house.
She saw Primus in handcuffs, and blood leading from the living room to the bedroom but she did not see Hanson.
She told police that neither of the escaped prisoners had threatened her and that she had not made any attempts to call the police to alert them about the presence of the fugitives at her apartment.
Farrell said that the only person she told that the men were at her place was her flatmate.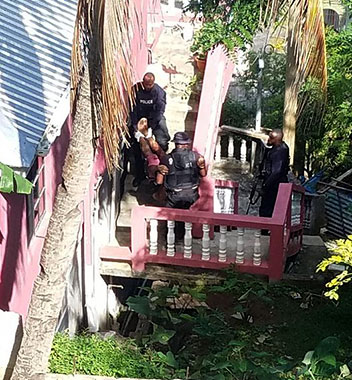 In announcing the recapture of the men on Thursday, police said that about
9:30 a.m., acting on "credible information", a party of officers went to the house and recaptured the escapees.
"During the process, a struggle ensued and Ulric Hanson received a gunshot wound to his left leg. He was taken to the Milton Cato Memorial Hospital for medical attention," police said.
The statement continued:
"As a result of the prison break, Commissioner of Police, Mr. Colin John acknowledges that citizens were on high alert and concerned for their safety. Accordingly, the commissioner wishes to thank the general public for their patience, cooperation and support during this period. The commissioner also thanks all of the officers who participated in the operation to recapture the prisoners."