A police officer who was stationed at the Georgetown Police Station has been taken into custody after investigators recovered guns and ammunition believed to have been stolen from that police outpost.
Police, on Thursday, recovered an undisclosed number of firearms and rounds of ammunition in Diamonds Village as their investigation into the disappearance of guns and ammunition from the armoury at Georgetown Police Station continues.
A number of civilians have also been taken into custody, iWitness News was reliably informed.
A search of a house in the South Central Windward village did not result in the recovery of any of the missing weaponry, but police discovered guns stashed in bushes close to the house, sources in the know have told iWitness News.
A male occupant of a house close to where the guns were found was taken into custody.
iWitness News was also reliably informed that another man was found at another house in the same community with a number of rounds of ammunition believed to have been from the missing lot.
The discovery of the firearms and ammunition may provide the public with answers to the questions that have been asked since police announced in a terse statement on June 4, that firearm and ammunition were missing from the armoury at the Georgetown Police Station a major police outpost in the capital of northeastern St. Vincent.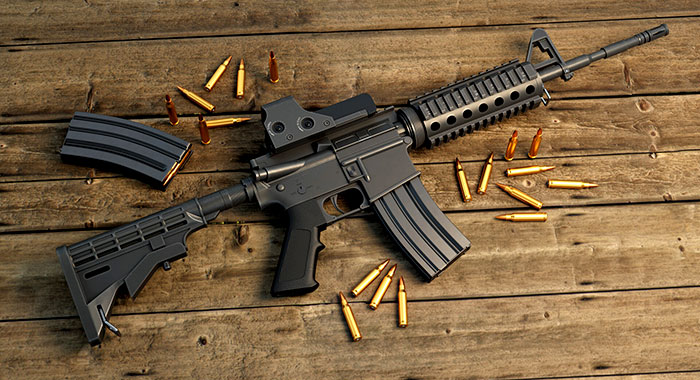 During the worst of the volcanic eruption in April, police abandoned the station, but it is not known whether the firearms were stolen during this time.
One source with knowledge of police procedures in St. Vincent and the Grenadines has told iWitness News that police are expected to take their weaponry with them when abandoning a location, even temporarily. 
In the June 4 statement, the police gave no information about the type and number of firearms and number of rounds of ammunition that are missing, the time frame in which they are believed to have gone missing, or when they were found to be missing.
However, since then, former prime minister Sir James Mitchell has cited police sources as saying that three Glock automatic pistols, an M4 rifle, and over 1,000 rounds of ammunition are missing from the police station.
Commissioner of Police, Colin John has neither denied nor confirmed the former prime minister's claim.
Since then, 10 officers have been transferred from the Georgetown Police Station to other police outposts across the country.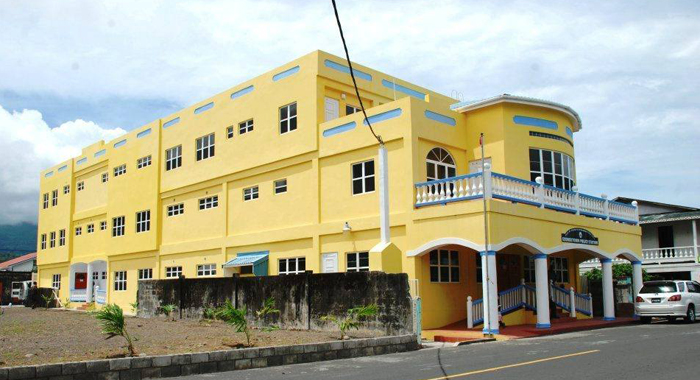 On Tuesday, Prime Minister and Minister of National Security Ralph Gonsalves did not say much when asked to comment on the disappearance of guns and ammunition.
"I do not make public comments, as a general rule, about the details of any investigation, simply because I am not involved in the investigation," Gonsalves said at a press conference.
"But, naturally, I asked the commissioner and the commissioner has indicated to me how they are proceeding with that and you would appreciate that I would not be able to say anything there because I don't want to alert as to where they are — alert anybody," he said.
"And, in so far as the type of weapon and the numbers, I wouldn't speak to that either because I consider that to be a national security issue.
"The commissioner himself, I notice, has not specified and I think that was wise. But I can tell you that the commissioner is determined, naturally, to get to the bottom of this thing and to seek to retrieve the arms and they get to the bottom of this for persons who are involved in this to be dealt with appropriately," the prime minister said.
Also on Tuesday, at a separate press conference, Leader of the Opposition Godwin Friday raised questions about the missing firearms, including whether an intruder took them.
"How many guns are missing? How much ammunition is missing? When did the police find out they were missing? Did they go missing all at once or did it happen over a period of time?" Friday said.
"Imagine, if this was happening over a period of time, you have to ask the question, who was minding the store? Who was looking after these very important weapons that need to be highly secure?
"Did someone go into the police station and take the guns and ammunition? If so, how were they able to do this without being detected?" the opposition leader said.