Two men have been brought before the court on a charge that they made a false COVID-19 vaccination certificate.
On Wednesday, at the Serious Offences Court, Jeffton Lewis, a 30-year-old clerk, of Diamond, and Gabriel Hutchins, 51, a chef, of Harmony Hall, both pleaded not guilty to the charge.
They are charged that between Jan. 1 and July 10, 2021, at Stubbs, they made a false instrument, namely a certificate of COVID-19 vaccination in the name of Gabriel T. Hutchins with the intention that Gabriel Hutchins would use it to induce Gail-ann Pierre, an employee of the Mustique Company, to accept it as genuine and by reason of so accepting it, to do some act or not to do some act to her own or any other person's prejudice.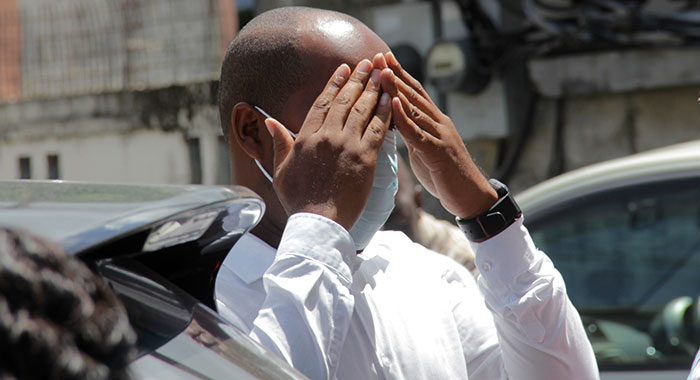 Both men had been granted station bail, which Chief Magistrate Rechanne Browne allowed to continue.
The matter was adjourned and transferred to the Calliaqua Magistrate's Court for hearing on Sept. 27.