For 12 years, Louie Cupid, 46, was a prison officer at Her Majesty's Prisons, responsible for, among other things, preventing inmates from escaping.
However, on Tuesday, he went to the prison, not as a guard, but as an inmate.
And Her Majesty's Prisons is expected to be his home for the next one year and 11 months, his punishment for helping an accused murderer escape from the same prison in September 2019.
On Tuesday, Chief Magistrate Recahnne Browne found Cupid guilty of two charges in connection with Veron Primus' first escape from prison.
In handing down her verdict at the Serious Offences Court, Browne said that having heard the evidence, "it was clear that the management at Her Majesty's Prisons left much to be desired.
"That poor management affected all areas. The defendant was part of that management team," Browne commented.
She found Cupid guilty of charges that:
· between Sept. 29 and Oct. 2, 2019, at Her Majesty's Prisons, in Kingstown, being employed in the Public Service, as a police officer, he abused the authority of his office by doing an arbitrary act prejudice to the rights of the Superintendent of Prisons, to wit, conspire to aid the escape of Veron Primus from lawful custody; and
· that between Sept. 24 and Oct. 2, 2019 at Her Majesty's Prisons, in Kingstown, he agreed with Veron Primus that a course of conduct shall be pursued, which, if the agreement was carried out in accordance with his intention, would amount to the commission of the offence of escaping lawful custody by the parties to the agreement. 
Cupid was jailed for one year and 11 months on one count and one year and six months on the other.
The sentences will run concurrently, meaning that he would only have to serve the longer sentence.
The prosecution's case was that Cupid abused his authority and conspired to aid Primus' escape from lawful custody.
The defence argued that Cupid in no way abused his authority, acted arbitrarily or conspired to aid in Primus' escape.
The trial heard oral evidence, with the prosecution calling 10 witnesses, including then-prisons chief Brenton Charles — who retired after Primus escaped again in December 2020 –, prison officers, the investigating officer, Assistant Superintendent of Police Oswin E. Richards, and detective Sergeant Biorn Duncan, both of the Major Crime Unit.
The defence summoned two witnesses, namely Commissioner of Police Colin John and former Prison Officer Edwards.
Cupid chose not to give evidence.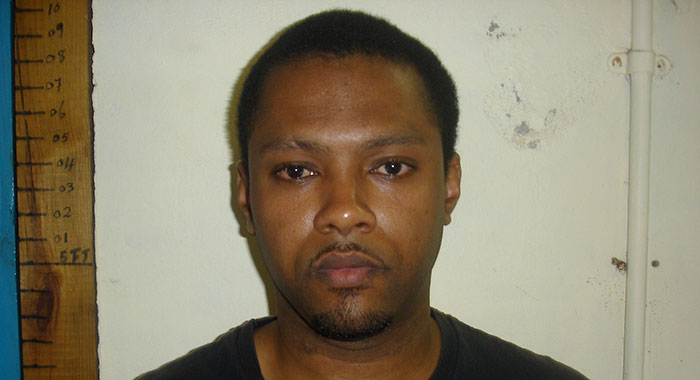 There was also electronic evidence, including a DVD of an electronic interview, in which Cupid largely exercised his right to remain silent.
The court also saw video footage recorded at the prison, namely, a file showing prison officers checking in at the prisons, one of Primus leaving his cell, a third showing Primus in the prison yard, and the fourth showing him climbing over the prison wall.
There was also evidence in writing in the form of a note taken by Duncan on Cupid's behalf.
The note was subject of a voir dire or "a trial within a trial" and was ruled to be admissible in evidence, as it was not obtained under duress or oppressive means.
In the voir dire, when the prosecution asked Cupid, under cross examination, "Did you tell any lie in this note?" Cupid said, "No."
When he was asked: "So you spoke to the officer?" Cupid replied, "Yes, please."
The chief magistrate said that the document began, thus:
"Officer Duncan, let me tell you the truth. I assisted Veron Primus to leave the prison…"
The note also said:
"He told me he wanted to go out and he wanted me to help him escape. I told him he would have to come up with his plan and follow through. He told me he was ready to leave and I told him he can leave however he wants. He asked me if he can pass through the gate and I told him try to leave on his own. I told him he can pass through the gate by the vestibule coming from the yard, because Officer Richards was sitting in the office."
Browne spoke of Cupid's duties as a prison officer including supervising, managing and controlling prisoners lawfully, safely and securely.
She said he was also responsible for keeping an account of those in his charge and maintaining proper records.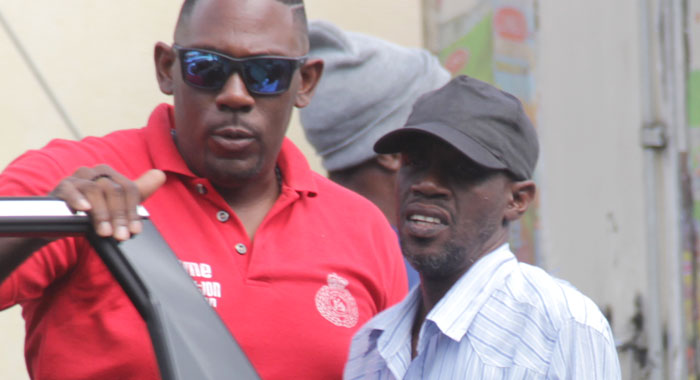 Cupid's duties also included performing security checks and search procedures on prisoners and visitors, supervising and carrying out patrol duties, maintaining and keeping records, and complying with local law legislation.
"The defendant did not fulfill his duties as a prison officer," the chief magistrate said.
She said that the evidence of retired prison officer Richards indicated that Cupid might not have been performing his duties for some time prior to Primus' escape.
The chief magistrate said the court was satisfied that the prosecution had met, beyond reasonable doubt, all elements required to be proven for both charges, and, therefore, Cupid was found guilty of both charges.
Cupid was sentenced after a mitigation in which his counsel, Grant Connell, told the court that his client "has an illness of a terminal nature" and asked that any prison sentence be suspended.
Senior Prosecutor Adolphus Delplesche reasoned that Cupid's action breached the trust reposed in him and caused fear and alarm to spread across the country.
On Oct. 2, 2020, Primus chalked up his first conviction in St. Vincent and the Grenadines when the chief magistrate jailed him for 16 months for escaping lawful custody.
He pleaded guilty to a charge that between Sept. 30 and Oct. 1, 2019, at Kingstown, while being held on remand at Her Majesty's Prisons, he did escape such lawful custody.
In December 2020, after his second prison escape, Primus pleaded guilty to a charge that between Dec. 7 and 10, 2020, at Kingstown, while in lawful custody at HMP, he escaped such custody.
He also pleaded guilty to a charge that between Dec. 5 and 10, 2020, at Kingstown, without lawful excuse, he damaged one sheet of 3/8" plywood valued at EC$148.48 and one sheet of 16-foot galvanise, valued at 153.59, the property of the Government of St. Vincent and the Grenadines.
Senior Magistrate Rickie Burnett jailed Primus for 24 months for escaping lawful custody, and three months for damage to property. The sentences will run concurrently.
Primus has been in custody since April 2016 is awaiting trial in connection with the murder of 33-year-old real estate agent, Sharlene Greaves, whose body was found at her office in Arnos Vale on Nov. 13, 2015, with stab wounds.