A Sion Hill man cried openly outside the Georgetown Magistrate's Court on Monday over a phone that a woman allegedly stole.
"I don't know why she did this to me!" Artudo Jones said.
"I don't know why she did this to me. Seriously. I don't know, why me? Why? Why? Why me?" he said.
Jones has accused Roxy Baptiste of stealing his cellular phone, after he asked her to charge it.
Baptiste appeared at the same court, also on Monday and pleaded not guilty to the charge that on the same day, at Georgetown, she stole one Samsung Z Fold cellular phone and its case, valued at US$1,140, Jones' property.
Police Prosecutor Corporal Delando Charles had no objection to bail and asked that a sum and surety be part of the bail conditions.
Magistrate Bertie Pompey granted bail in the sum of EC$1,200 with one surety.
The matter was adjourned to next Monday.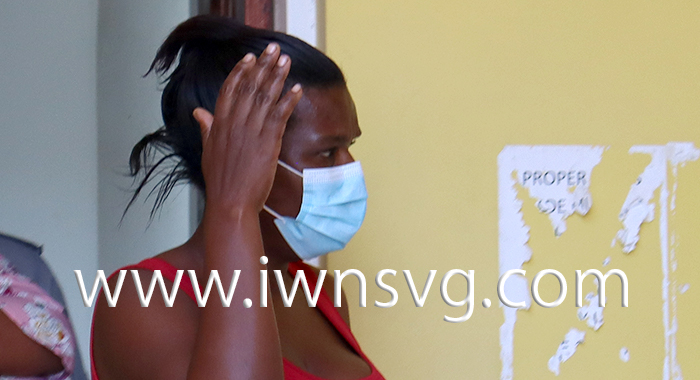 At the end of day's sitting, the defendant had not secured a surety.
Jones, who is scheduled to leave for the United States on March 8, said he could not make contact with anyone.
"Thing is it you know, all my numbers, it come like I don't know nothing, I have to go back to work, I have a lot to do. Me and she, we don't have nothing, first time I come out here (Georgetown)," Jones said as he cried outside the court.
"My whole life on that phone and the thing is, if I did get me vaccine card — to be honest, I don't even have nothing, I don't even know how I am going back to the States."
"I can't call nobody, too. All my bills, I pay my bills using my phone — everything on my phone; every single thing," Jones said.