Opposition spokesperson on health matters, Daniel Cummings says the permanent secretary in the Ministry of Health should be fired.
He said Cuthbert Knights should be dismissed because sanitation workers were forced to take a COVID-19 vaccine or quit their jobs last year.
On Feb. 23, Knight sent a memo to the chief environmental health officer, informing that the ministry was told that the vaccine mandate did not apply to sanitation workers.
The memo, which became public this week, said that the workers could return to their posts, if they wish.
Minister of Health St. Clair "Jimmy' Prince told iWitness News, on Tuesday, that his ministry had made an "error" and the affected workers would be paid for the time they have been off the job.
Cummings comments on the development on his weekly radio programme, on Wednesday.
"The more I read that note from the permanent secretary, that memo to the chief environmental health officer, the more my heart sinks."
Cummings said the memo "reflects a real insult, total insult to all of the people of this country".
The West Kingstown MP said: "You have a permanent secretary admitting that the government wrongly sent home a significant number of the poorest people who are involved in a critical element of the work to preserve our health: public health workers."
COVID-19 vaccines were mandated for sanitation workers and a wide cross section of government employees under a law passed by Cabinet last year.
The law saw hundreds of people losing their jobs and accrued benefits in December over their refusal to take the jab.
The Teachers' Union and Public Service Union are suing the government over the mandate.
Cummings said that sanitation workers who were unvaccinated against COVID-19 were sent home although "their working conditions, obviously they're not affecting anybody.
"The times when the work and condition under which they work, they are not coming in contact with anybody else but themselves."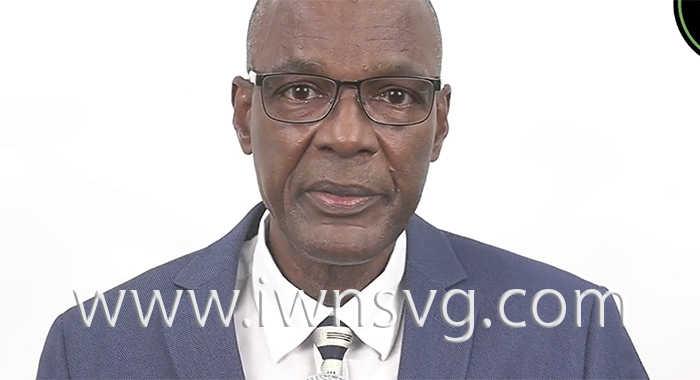 He said that the government fired the unvaccinated sanitation workers despite this.
"They didn't care that in many instances the one person they sent home was the only breadwinner in a family of 10.
"They didn't care that a number of children weren't able to get an education because the parents couldn't support them financially or put food on the table. That didn't matter to them."
He said that the mandate was "to punish people for not taking a vaccine — a vaccine that today is seriously questioned by so many authorities on health, a vaccine that up to today nobody takes responsibility for, a vaccine that has been promoted as a panacea to the COVID-19 and has been proven to be so wrong".
Cummings said that the vaccine has its benefits but also has its limitations.
"And we've been trying to point that out to these jokers forever, yet they have wrongly dismissed healthy people, people who have not had any infection from COVID, people who have maintained their distance, people have been sanitising, people have been sensible in their approach to the COVID-19. But do as I said or go to hell, that is the ULP (Unity Labour Party)," he said.
The opposition lawmaker said the development "is a clear indication of how the wicked regime functions: … the partisan political objective is what is of paramount importance.
"The drama multiplies when you listen to the pronouncement from the Minister of Health. It tells you that he is there as minister, but he hasn't got a clue about what is happening in his ministry."
He was referring to Prince telling iWitness News that he needed to speak with Knights before commenting on the memo.
"Tell me, could Daniel Cummings be the Minister of Health and the permanent secretary make a jaw-dropping statement like he did, sending out to members of staff of public health and I, as minister, not being aware of that?
"That is enough for me to be sent home. So when Jimmy Prince comes, declares to the journalists that he can't comment on it yet, that tells me that that is exactly where this country is: … the tail is wagging the dog."
Cummings said that the health minister's comment was to allow him time "to consult with the big one, before he opens his mouth and puts his foot in it.
"That is what took place. The instructions have to come from on high to say how we going cover this one up, how you going push it under the rug."
He, however, said that the issue included not just public health workers but also "so many other persons who were wrongly sent home without a cent even at Christmas time.
"What the government! What a country! This one just makes me sick, but it reflects what passes, unfortunately, for governance in our blessed land. It sickens me to the core. It's not just incompetence, it's corruption; it's partisan politics at its dangerous worst."
The opposition lawmakers said that the "whole draconian plan of sending people home was driven primarily by the high unemployment levels, and the attempt to create opportunities to put some of the party hacks in position when they fire unfortunate people".
He continued:
"It has nothing to do with COVID. It has nothing to do with the goodness of the people of this country. It has partisan political directives written all over it and we're seeing the fruits today."