The oldest of the five Vermont men sentenced to a total of 292 years in prison for murder and gun possession complained to the court that the two youngest accomplices — who got the lightest sentences — were "the fellas with the reaction pon this crime scene".
Brydon Joseph, 39, who was on April 28 sentenced to 61 years and nine months in prison over the July 2016 murder of Kamau Jones, complained to Justice Brian Cottle after the judge handed down the sentences at High Court No. 1 in Kingstown.
Like his accomplices, he will only serve a part of his sentences as they will run concurrently.
Joseph received the longest of the sentences, the shortest of which was 53 years, nine months.
After handing down the sentences, the judge, as is the practice, asked the men, each of whom had a lawyer, whether they understood the sentence of the court.
Joseph told the court that he wanted to say a few things and the judge reminded him that whatever he says would be recorded.
Justice Cottle suggested that he speak to his lawyer and make sure he wanted to say what he was about to say.
Joseph said this was not necessary.
He then told the judge "the two youngest fella here way now get sentenced dey, them get the smallest jail and them is the fellas with the reaction pon this crime scene".
He was referring to Lennox Andrews, 29, and Andres Cuffy, 27, who were sentenced to 55 years and nine months and 53 years and nine months, respectively.
Joseph has to serve a further 37 years, 4 month, and 23 days in prison.
Like all the other convicts, his sentences are concurrent and the time remaining does not include the time spent on remand.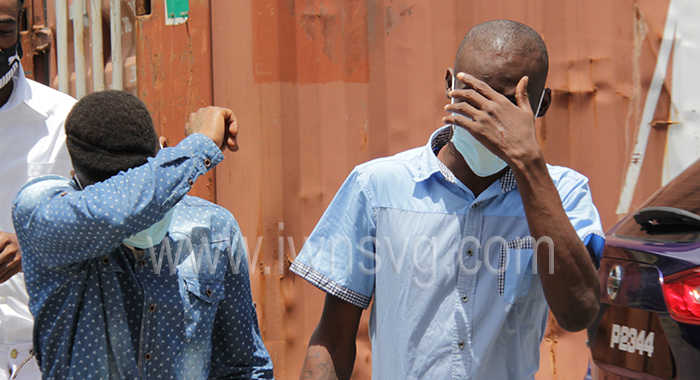 Andrews will remain in prison for 31 years, 3 months more, while Cuffy has to serve a further 29 years, 2 months, and 29 days.
The other defendants are Shemai Joseph, 31, and Courtney Joseph, 34.
Shemai was sentenced to 58 years and nine months and has to serve a further 34 years, 2 months, and 25 days.
Courtney was sentenced to 61 years and nine months, and will serve a further 37 years, 4 month, and 23 days.
Brydon , who spent 5 years, nine months, and 5 days on remand, told the court that he was in prison for years and wrote the judge "four or five times trying to get the case started for the longest while".
Justice Cottle said it is true that, in keeping with the guidelines, he tends to give younger offenders slightly lighter sentences.
However, Brydon, who, like all his co-defendants, chose not to testify in his defence or call any witnesses, went on to complain about the evidence in the case.
He said that Belle Gordon who he described as "the number 1 witness", in whose home the murder occurred, "only give statement off a Lennox Andrews statement to convict me".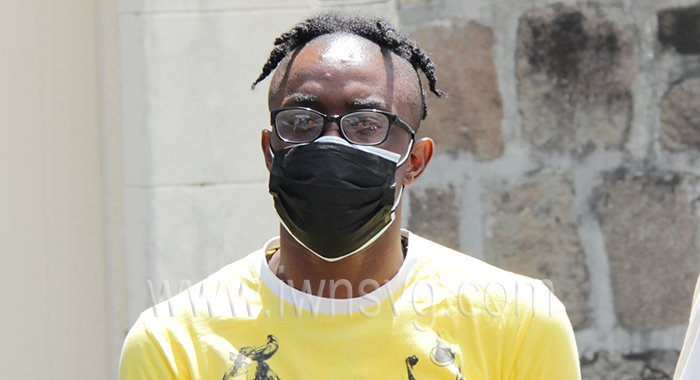 Jones was murdered in a lower level apartment in Godon's home. She and her son went to the apartment immediately after the killing and testified to seeing the men fleeing the scene.
Joseph said:
"I never reach by she house, I never tek part ah no crime in she yard. I never was there and I have to go and do ah whole set ah jail for people reaction…
"This behaviour here now leading me fuh crazy or do something total out my mind."
The judge told Joseph that there was a trial and the jury came back with a verdict.
Joseph, however, said that since they were found guilty Cuffy "mek me to know he been going play (sic) guilty for his reaction up on this crime scene. Shemai Joseph is the one who stop him, tell him don't go ahead and play (sic) guilty because they go bring we guilty.
"Look par me have to go now — 30-odd years, 40-odd years for people and dem reaction. That ain't good," he said, kissed his teeth and sat down.
In his sentencing remarks, Justice Cottle noted that Brydon was older than the other defendants and displayed no remorse during the trial.
He said that while this was not taken into account as an aggravating feature, it did nothing to persuade the court toward mitigation.
He said that while the court hopes that prisoners are rehabilitated at the end of their sentence, this was not a consideration as regards determining Brydon's sentence.
He further said that according to the social inquiry report, Brydon did not enjoy a good reputation in his community.
Residents of Vermont, the report said, regarded him as a troublemaker, felt safer without him around and were comfortable and willing to walk around the village at night since his incarceration.