Three first-time competitors were among the four students to be crowned in the three-category Junior Calypso and Soca Competition on Tuesday.
Kristian Christopher, 14, of St. Vincent Grammar School won his sixth crown in the calypso category of the competition, his first as a secondary school student, with the song, "Cherish Life".
Divine Walters, 8, of Sandy Bay Secondary School, a first time entrant, won in the primary school category with her song, "Red Zone".
There was a tie in the soca segment, with first time singers Gidroy Theobalds, 16, of Central Leeward Secondary, serving up a winning "Menu" while Deano Nero, 13, of Sandy Bay Secondary School, sang "Swingy".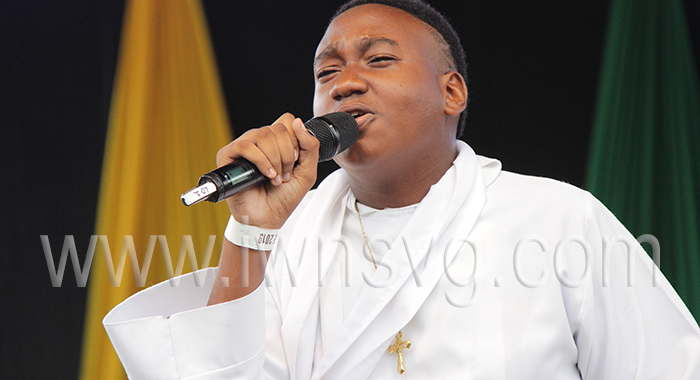 "I feel good, man; as usual," Christopher, who also made it to the semifinals of the National Calypso Monarch competition, told iWitness News after he was crowned.
The form 3 student sang yet another song written by his father, Wollis Christopher, who has written all his songs.
"This one is just showing a message to the youth across the world to cherish life and to like stop violence …" the young singer, a Layou resident, told iWitness News.
Christopher said that having heard his fellow competitors, he felt that the strongest challenge would have come from Omani Cupid.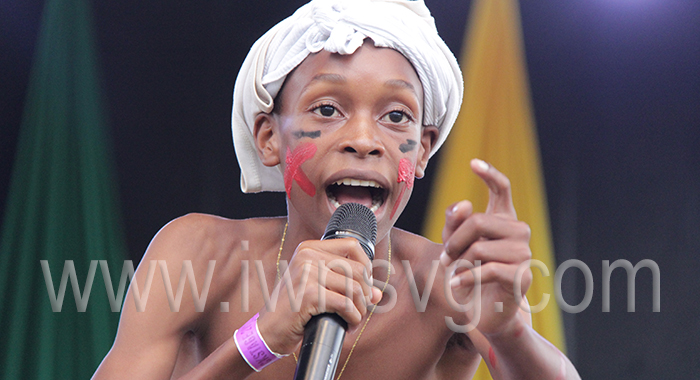 Cupid, of Emmanuel Mesopotamia, placed second with "No Chatoyer", a song that also took him to the national semifinals.
Third place in the secondary school category of the Junior Calypso Monarch competition went to Shenea Stephens of Girls High School, who sang, "A Heavy Heart".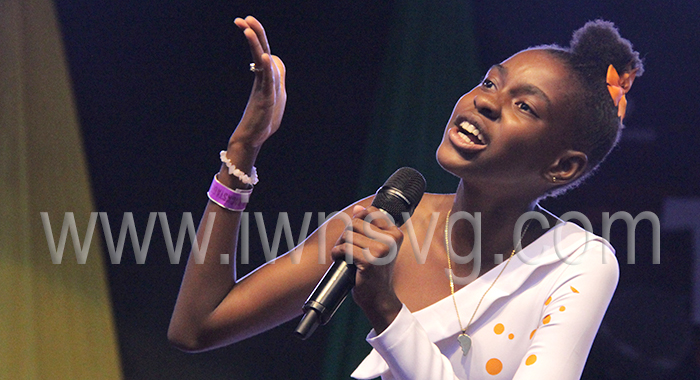 Meanwhile, Walters told iWitness News that her winning song was written by Mitch Lewis, of Owia.
She said that winning on her first outing in the competition felt "very good.
"It feels like I make my family proud."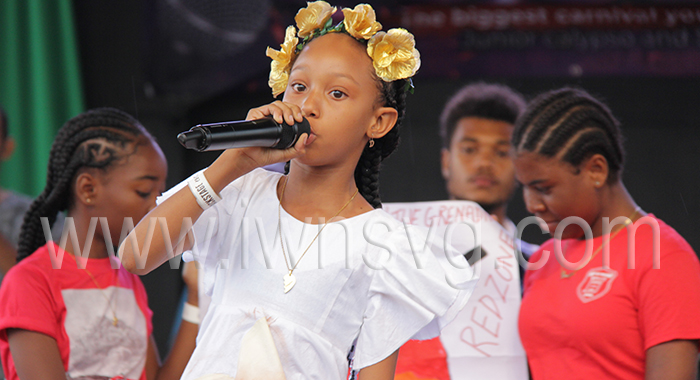 Deannice Davis, of Calder Government School placed second with, "Break the Cycle", while Nyla Nero, of Greiggs Government School, was third with "Russian Fire".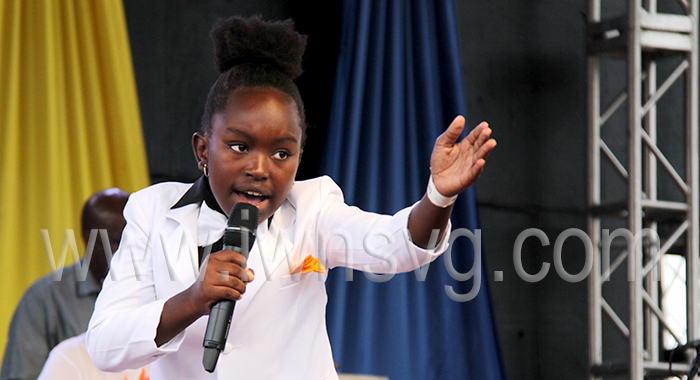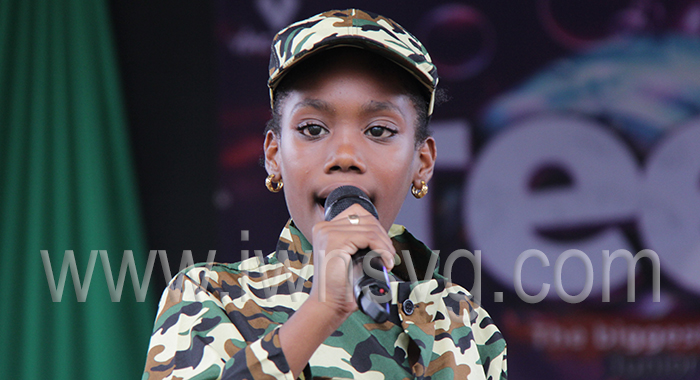 Theobalds, a form 3 student, was competing in the Junior Soca Monarch Competition for the first time, but had taken part in the school bands showcase.
He won with a song that he wrote.
"I'm feeling great because it's my first time and I'm here sitting with a crown on my head even though I tie but still I'm feeling great."
He said he came to the front of  the stage to see Nero's performance.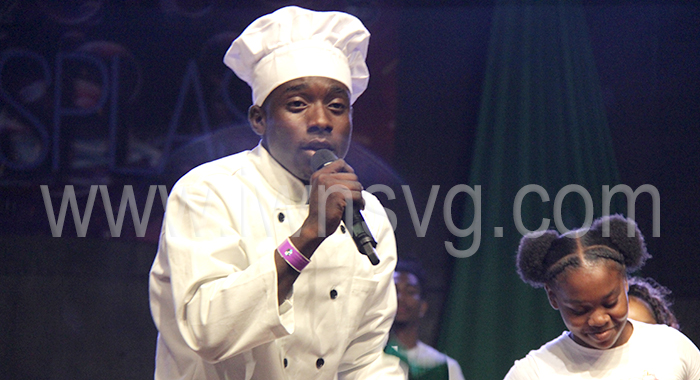 "I support Swingy as well — not because he is another artiste — and my other soldier over there," he said, referring to Christopher.
"I only watched those two perform and after that, I went back in the back and I just prepared myself," Theobalds said in a post-show interview.
He said that from what he saw and heard, he thought that Nero would have been his biggest rival.
"I know he performs well and he gets a good crowd response — same as me. So the only thing I did was leave it in God's hands and pray that I hold a good position."
Soca lovers can look forward to seeing Theobalds on the stage again.
"Soca is my life. I love soca and I will continue to do soca. I release songs as well. I have songs on YouTube and I have more songs to go on YouTube."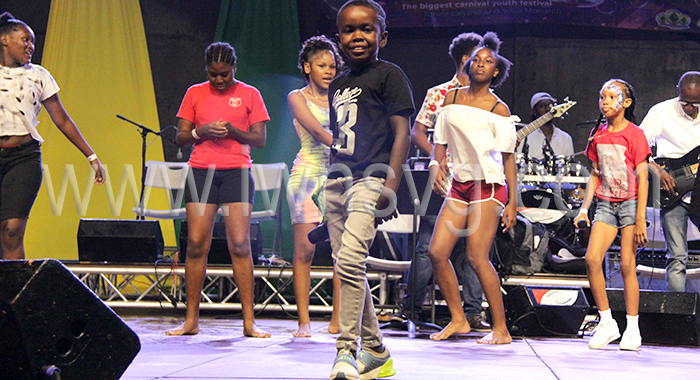 And, Nero, a form 1 student, said his song was written by one St. Clair of Owia.
Nero said he felt "exciting and good" about winning.
He said that his previous experience as a singer had been in church and in the school bands showcase.
Nero said that his song was really good and he felt that he would not lose.
"So I feel so good," he told reporters, adding that the crowd gave him confidence that he would win.
"The performance was good too," Nero said, adding that he is looking forward to competing again.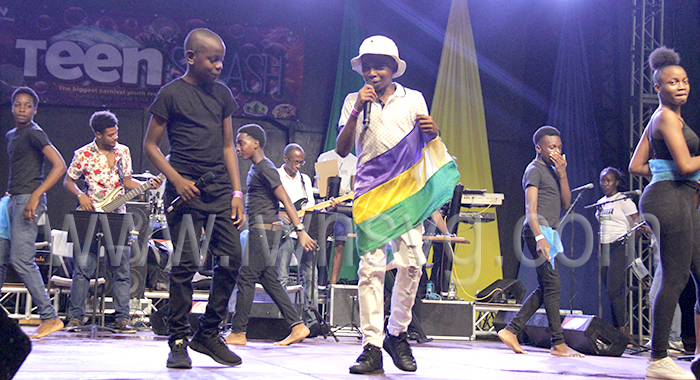 Third place went to the JP Eustace Memorial Secondary School duo,
Nickolyle Matthews and Jaelani Sandy who sang "Together Now".
Nine students competed in the Primary school calypso segment, eight in the secondary school category, and nine in the soca segment. The show was being held for the first time since 2019, as a result of the COVID-19 pandemic.