Shanyah Peters, 22, Miss Flow in the Miss SVG 2022 pageant executed her community pageant from Sept. 9 to 18.
"The central thrust of my project was health promotion/ health awareness. The title was 'Healthy PEPS'," the contestant #6 said.
Healthy PEPS was a project based in Paul's Avenue and was geared to promoting the psychological, environmental, physical and social health (PEPS) of residents of Paul's Avenue," Peters said.
She pointed out that the World Health Organization says that health is a state of complete physical, mental and social well-being and not merely the absence of disease and infirmity.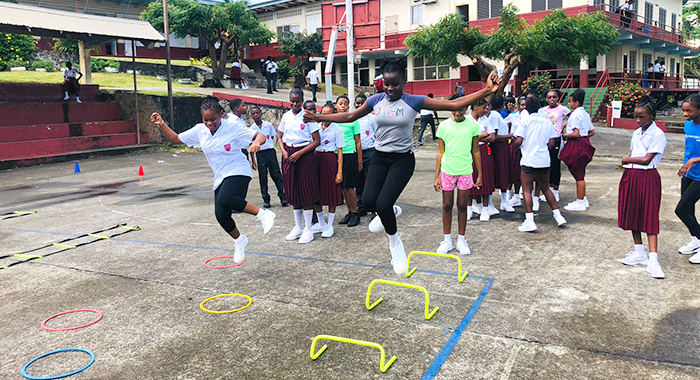 "Over the years, I observed a major issue of unhealthy habits from community members. These unhealthy behaviours and practices have impacted the community in so many different ways. They result in chronic diseases such as diabetes, heart disease and some forms of cancers," Peters said.
The contestant noted that Paul's Avenue is located in Kingstown, the nation's capital.
"Therefore, we are greeted with heavy traffic and people who travel to and from town on a daily basis for work, school or any other business-related activities. This situation not only creates blockage but as well as land pollution," Peters said.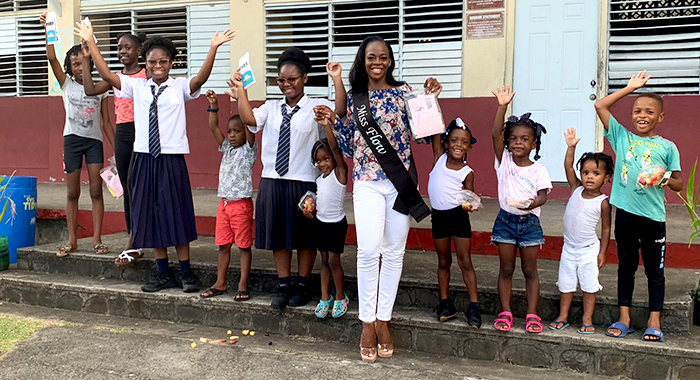 She said that the activities that she held in the community included fitness sessions, a health fair, community clean up and an awareness presentation.
"My aim was to raise awareness on the importance of maintaining a healthy lifestyle; encourage the members to choose healthy behaviours that would reduce the risk of chronic diseases such as diabetes, heart disease, cancer, arthritis and stroke; and, to encourage persons to create and maintain a healthy environment," Peters said.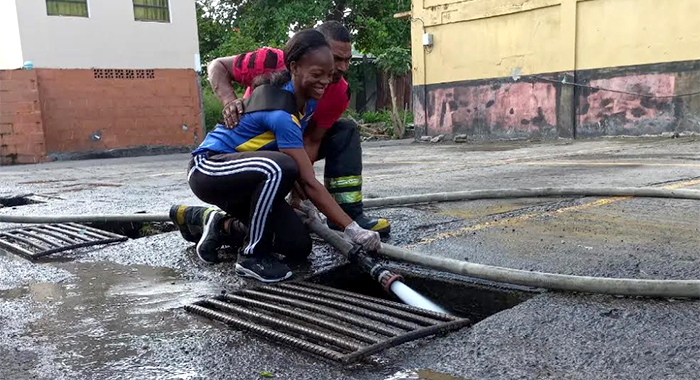 "I am well pleased by the community service project. It was truly a blessing given the opportunity to be a part of such an initiative," she said of the project, which is sponsored by GECCU and is being held for the first time.
"The experience impacted my life as much as I impacted the lives of many community members. They understood the assignment each time and we all created Healthy steps towards healthy PEPS," Peters further said.