Overland Ballers are the winners of the inaugural Young Dems North Windward Village Netball Competition, which was organised by Opposition Senator, Shevern John.
Second place went to Simple Netters of Owia while Fancy Hard knocks secured third position.
The other teams in the competition were Young Blazers, of Owia, Pythons, of Belair, and Young Warriors, of Sandy Bay.
The finals of the competition took place last Sunday at Fancy Playing Field.
Speaking at the prize giving ceremony, John told the players that a number of them were selected to be reviewed for St. Vincent and the Grenadines national teams.
She also encouraged them to continue to develop their potential and to excel in the sport.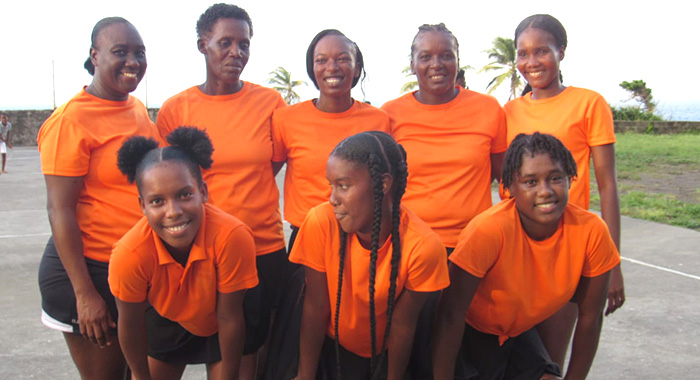 Other Results
· Most disciplined team: Young Warriors
· Most discipline player: Skye Baptiste
· Best Defender — Sherika Byron
· Most Valuable Player of the Tournament — Sherika Byron.
· Jessica Lavia of Overland Ballers netted the most goals, with an 87.7% accuracy.
· Best Mid-Court Player: Janelle Hector, of Fancy Hard Knocks
The MVP for each team:
· Fancy Hard Knocks — Shanrea Frederick
· Young Blazers — Giada Small
· Young Warriors — Raffanique Baptiste
· Simple Netters — Nakeata Ollivierre
· Pyton — Mia Durrant
· Overland Ballers — Sherika Byron
Correction: The netball finals were not part of the Ministry of Health's netorama and 10/10 cricket fun day, as previously reported.