Shouts of "Fancy! Fancy!" emanated from the crowd at the Kingstown Netball Centre as the Fancy Government School emerged victorious at the finals of the primary school netball competition.
The school remained undefeated throughout the tournament and whipped Richland Park Government, 23-3 to take home the trophy.
The Central Leeward Secondary School (CLSS) entered both junior and senior teams in the competition and were also victorious in Wednesday's games.
In an exciting encounter, the CLSS juniors narrowly defeated the Georgetown Secondary Gladiators 24-23.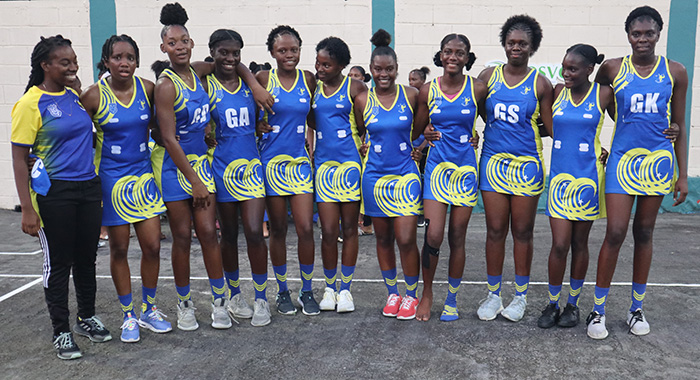 Akayla Blugh, of the CLSS, was awarded the MVP for the final of this competition.
CLSS seniors also played their final game in the competition and dethroned the Girls' High School 43-26.
Ariel Stephens of the Layou Government School scored the most goals in the primary tournament while Junica Quashie and Kaylon Miller, both of CLSS, scored the most goals in the junior and senior categories, respectively.
Jemeilia Alexander and Akayla Blugh of CLSS was awarded the MVP for the junior and senior final segments of the competition.
Fancy Government School's Kelorn Lewis was awarded the Most Valuable Player for the finals of the primary category of the competition.