Some 350 primary school students in North Windward were gifted with presents and a Christmas to remember, compliments Hairouna Hope.
The group's children's Christmas event took place on Dec. 22 at the Owia Salt Pond Recreational Park and catered for selected students from the communities of Fancy, Owia and Sandy Bay.
Ophthalmologist Dr. Charisse Grant-Ledger examined the children's eyes.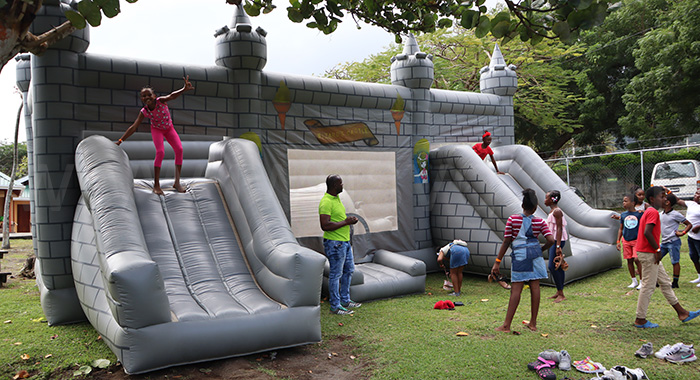 Retired Anglican Priest, Ken Lewis, who served the district for two years, encouraged the students, urging them to care for, respect and uphold each other, adding that love builds communities.
He encouraged them to always give thanks to God and carry love in their hearts daily.
Apart from the foods and gifts, there were face painting, punch board, dips and the bouncing castles.
This is the second year that the charitable outreach organisation is hosting the event coordinated by Dr. Conrad Nedd and his wife Kaushayla.