The "Gen Y" youth group says St. Vincent should be happy to know that this noble ideal "it takes a community to raise a child" lives on in the youth.
"Gen Y", a group of young men who are known for "Wet Men Charity Football 2020" and "Browne's Initiative 2022", took to their community efforts again to spread some Christmas cheer outside of what they said is their "usual comfort zone".
This year's initiative, organised by Shane Cadogan and Khyle Browne, focused on an outreach to the rural areas of the Windward and Leeward districts on Dec. 22 and 23.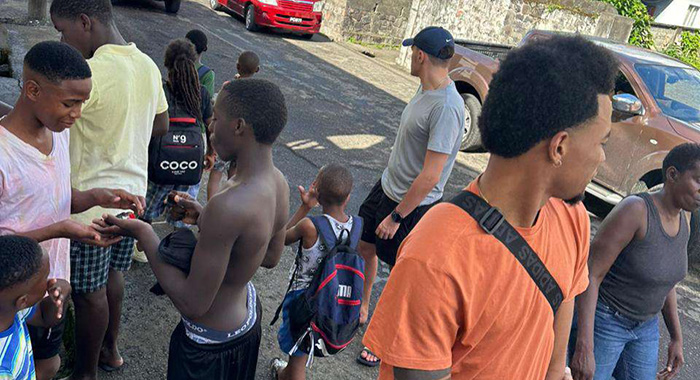 "While the group did share some much enjoyable treats during the visits, the real giving was the precious gift of time. Time was spent in community shops, village liming spots, traditional sidebars and anywhere where two or three were gathered," the group said in a press release.
"The value of the interactions came through the exchange of experiences, motivational tips and real-life stories while breaking bread. Definitely an initiative founded in thoughtfulness and camaraderie."
The Gen Y group, which is made up of university students, budding entrepreneurs, local artistes and athletes, met and bonded with over 50 children and young adults from a number of communities.
"No doubt a lasting impression on all involved and a spreading of hope, peace and goodwill," the group said.