The Royal St. Vincent and the Grenadines Police Force says it continues to reach out to members of the public in an effort to forge a better working relationship and curb criminal activities.
On Tuesday, Commissioner of Police, Colin John led a delegation of senior police officers on a walkthrough of Paul's Avenue, Kingstown, the second such undertaking this year.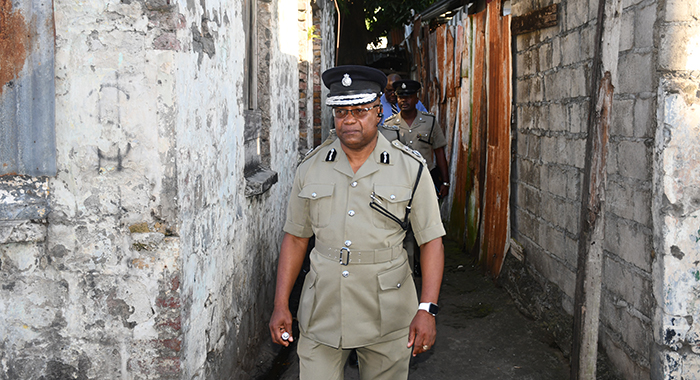 The delegation comprised Deputy Commissioner of Police, Frankie Joseph, Assistant Commissioners of Police, Christopher Benjamin and Leonard Fergus, Superintendents of Police, Kamecia Blake, Trevor Bailey, Clauston Francis and David Trumpet; Assistant Superintendents of Police, Junior Simmons and Elgin Richards, Inspectors of Police, Neil Jack and Markneal Ellis and Police Constable Ronaldo Francois from the Public Relations and Complaints Department.
The Commissioner and his delegation interacted with residents and bystanders in the community, the Police Public Relations Department said in a press statement.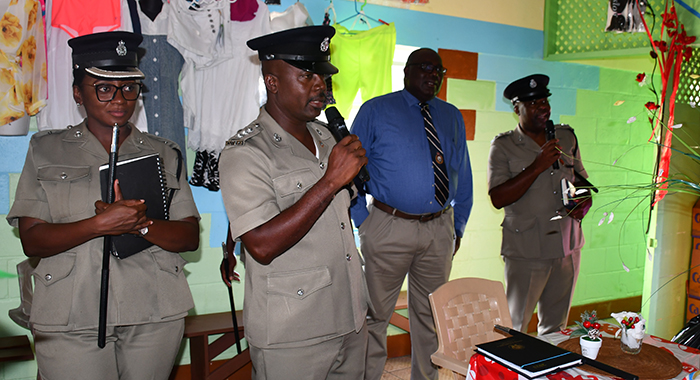 "The residents outlined a number of security-related concerns, which the commissioner and his team took the time to address and also to reassure the residents. The resident expressed pleasure and satisfaction with the initiatives undertaken by the RSVGPF and applauded the commissioner and his team for taking the time to walk through the community," the statement said.
"The commissioner noted that in order to protect, serve and give the citizens of SVG a sense of safety and security, the RSVGPF is once again urging all citizens to assist the police in the fight against crime."
The police force conducted a similar exercise in Rose Place last month.